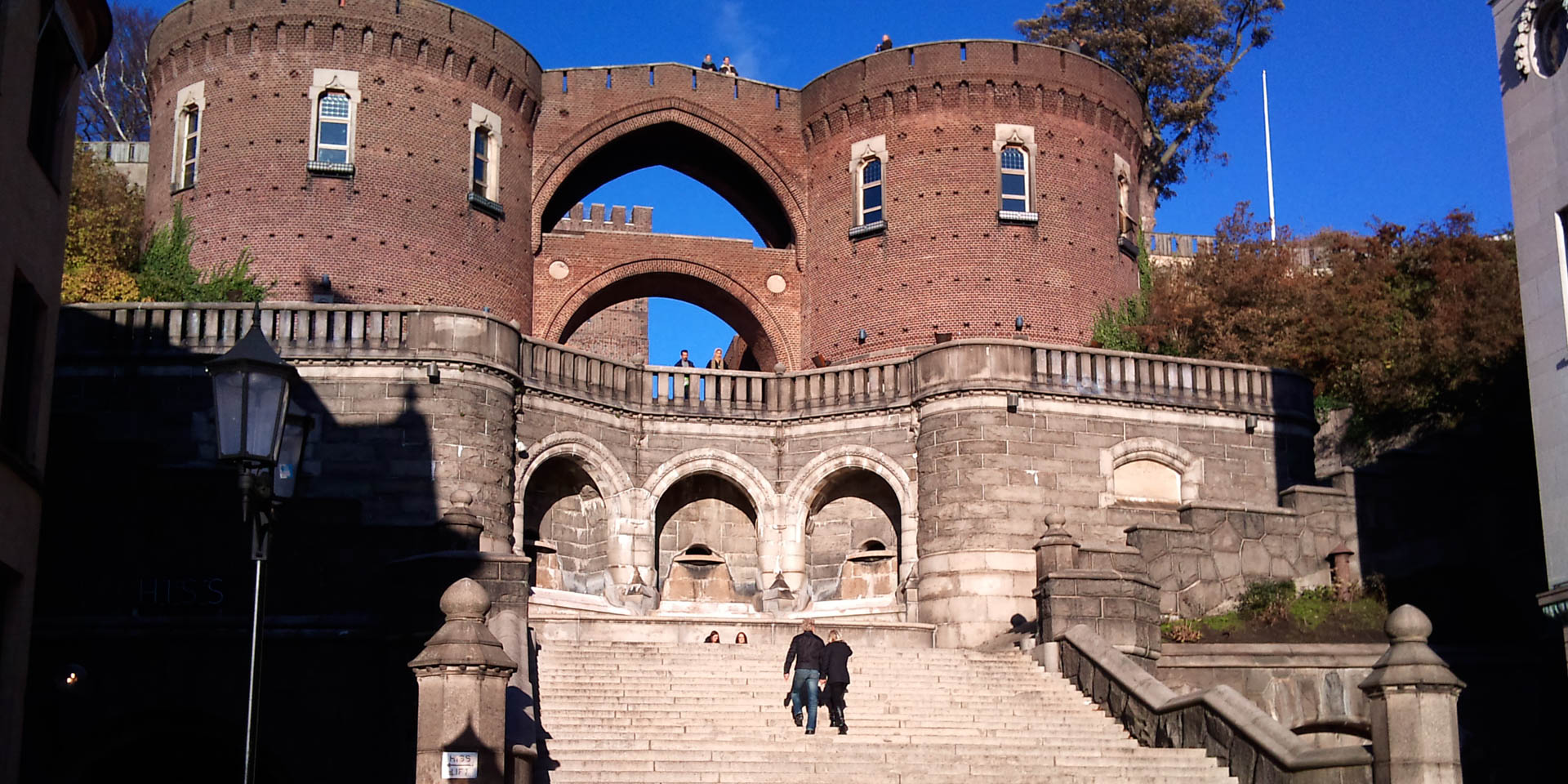 Terrasstrapporna
Historic staircase in Helsingborg
Terrasstrapporna is a monumental staircase with terraces in the old town of Helsingborg and is another well-known landmark of the city, besides the fortress tower Kärnan.
The complex is officially called the Konung Oscar II:s Terrasstrappor and was built between 1899 and 1903. It acts as an architectural link between the large market square Stortorget and the park Slottshagen, which is 40 meters higher.
The lower part consists of a very wide staircase leading to a first wide terrace. In the rear wall is an ornamental fountain with small artificial waterfalls in three vaulted arches. On the upper terrace are two accessible round towers, connected by two bridge arches. The two towers are made of brickwork and have a similarity to medieval castle towers, the lower part of the staircase is made of granite and is more oriented to the style of the Neo-Baroque.
At the foot of the stairs is a vault arch on each side. The southern ends as a pure arch, while in the northern vault is a tunnel leading to an elevator in the northern tower. The so-called "terrace lift" is still served by an elevator operator. The lift is a public transport and although its use is not free, it is used annually by about 30,000 passengers.
Similar destinations in the area