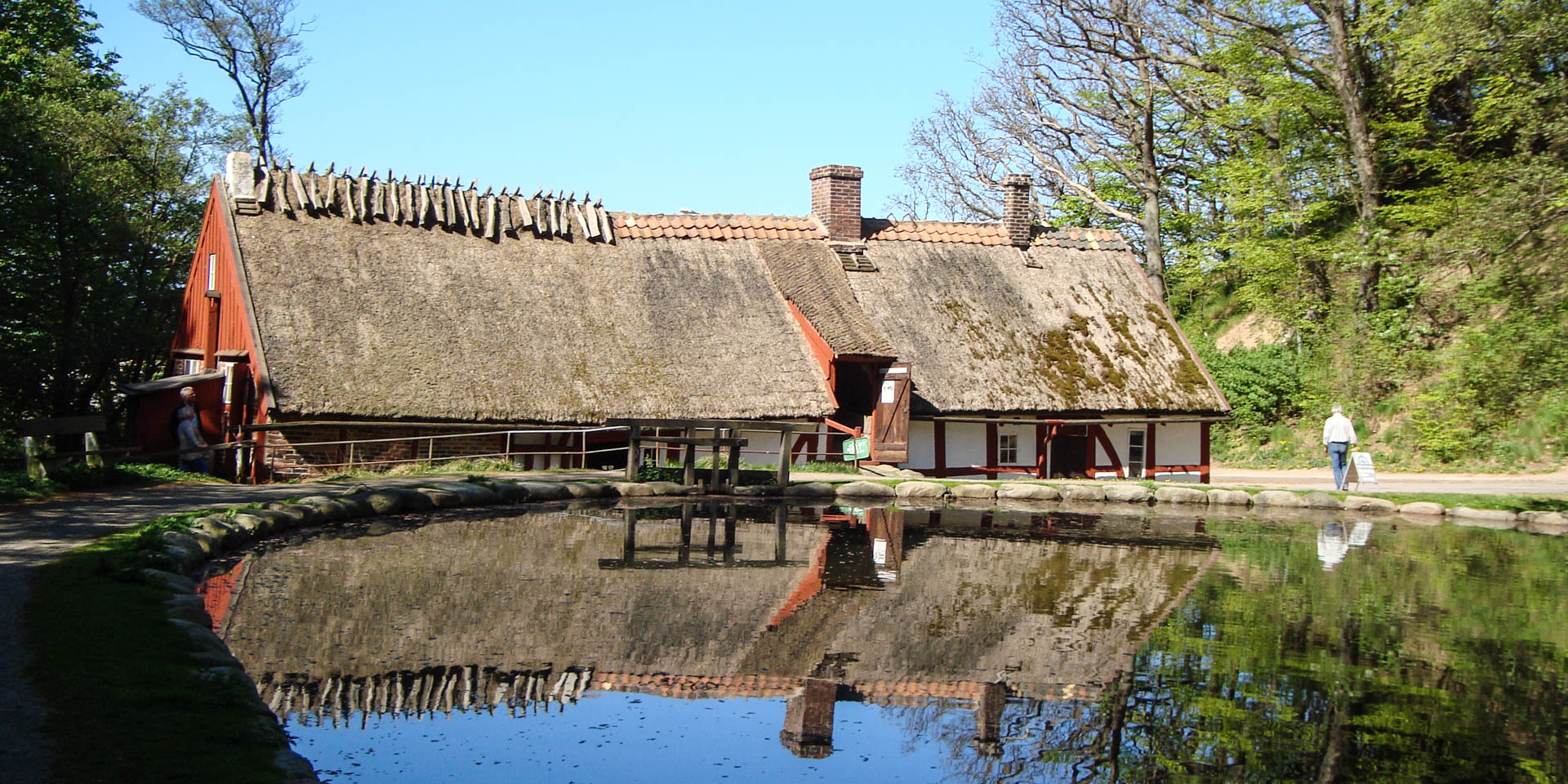 Pålsjö Mölla
Historical water mill in Helsingborg
Pålsjö Mölla is a completely preserved historical water mill in the forest Pålsjö Skog, a popular recreation area on the northern outskirts of Helsingborg.
The water mill is located at an old pond at the edge of the forest and was built in 1824 on the foundations of a dilapidated, old mill from the 18th century. The mills pond, the canal system and parts of the old grinder of Pålsjö Mölla are even from this first mill.
The residential and mill building are built in the typical architecture of north-west Scania as a timber-framed house of oak beams and a thatched saddle roof. The Pålsjö Mölla was in regular use until 1901, and after it had been bought in 1909 by the city of Helsingborg, it stood still for a few decades and gradually decayed.
After a thorough renovation and a lot of commitment from the local mill association the millstones were revived in 1950. The interior of the mill and the fully furnished former millers house could be regularly visited on Sundays. Since 2016, the mill has been supervised by the open air museum Fredriksdal and can only be visited by a guided tour organized by the museum.
Similar destinations in the area