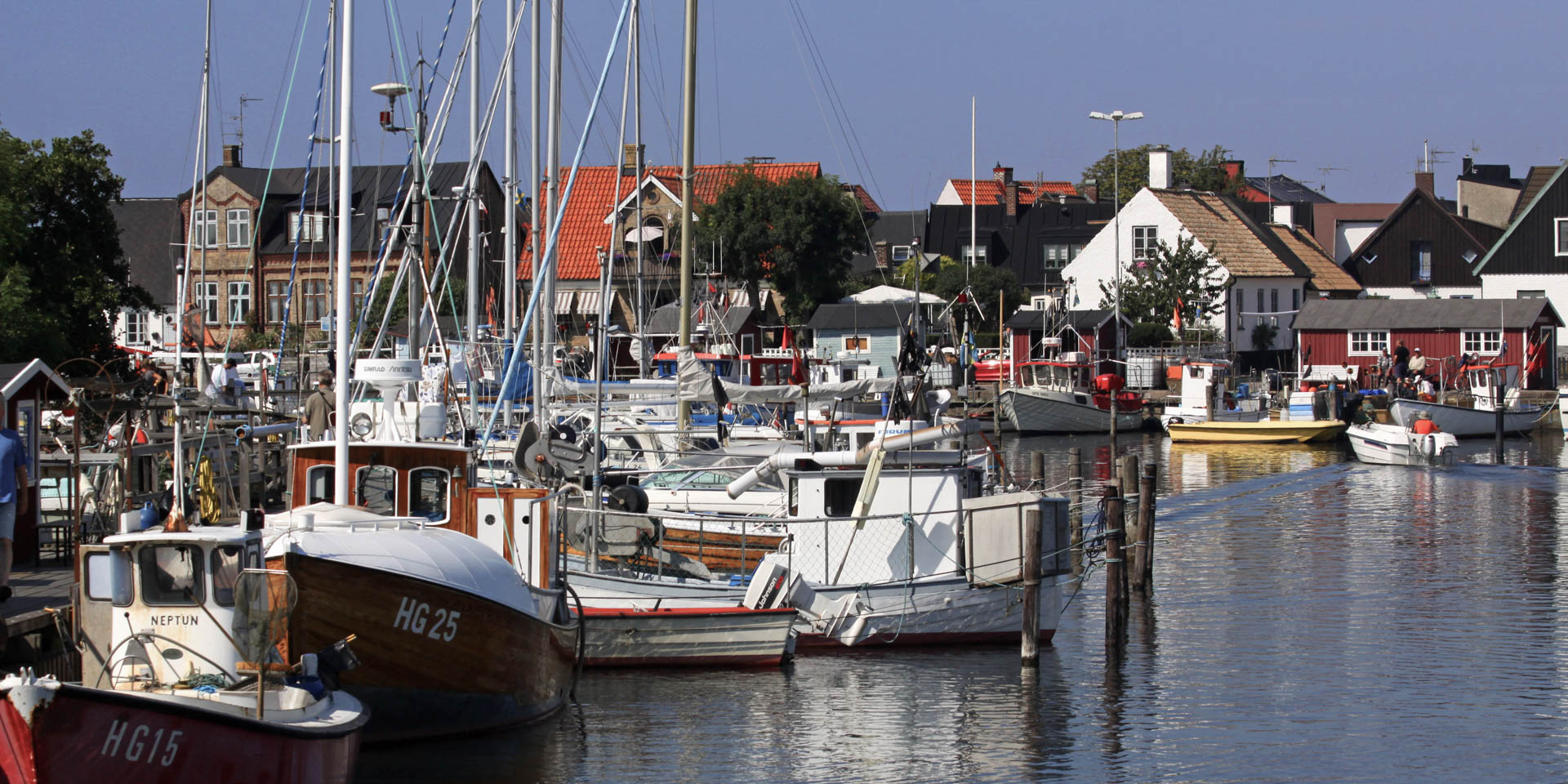 Råå Småbåtshamn
Marina in Råå
Råå Småbåtshamn is one of the largest marinas on the Öresund. It is located in the picturesque surroundings of the former fishing village Råå, the southernmost district of Helsingborg.
The marina is located in the mouth of the river Råån on the Baltic Sea and has more than 1,100 berths. They are spread in Råå Småbåtshamn over a large marina with seven long jetties and the old fishing port, as well as on both sides of the river upstream.
The average water depth in the marina is 2 to 2.5 meters and the berths are equipped with red and green colored panels, which indicate whether a place is free or occupied. Due to the size of the marina, there are usually unoccupied places.
The berths are equipped with electricity and fresh water supply. The immediate infrastructure consists of showers, toilets, washing machines, barbecue areas, service station for gasoline and diesel, as well as mast crane, engine service and a boat yard. In the harbor area, there are restaurants and the Råå Museum, which tells the story of the once largest fishing port on the Öresund.
It is only a few minutes' walk to the village center, which still has the typical charm of an old fishing village. There are also ATM, pharmacy, doctors' house, bakery, cafés and restaurants.
Just north of the marina begins the long bathing beach Råå Vallar with the Råå Kallbadhus. South is the nature reserve Örby Ängar and the sandy beach Örby Ängars Norra Badplats with a 200 meter long dog beach at its southern end.
Similar destinations in the area