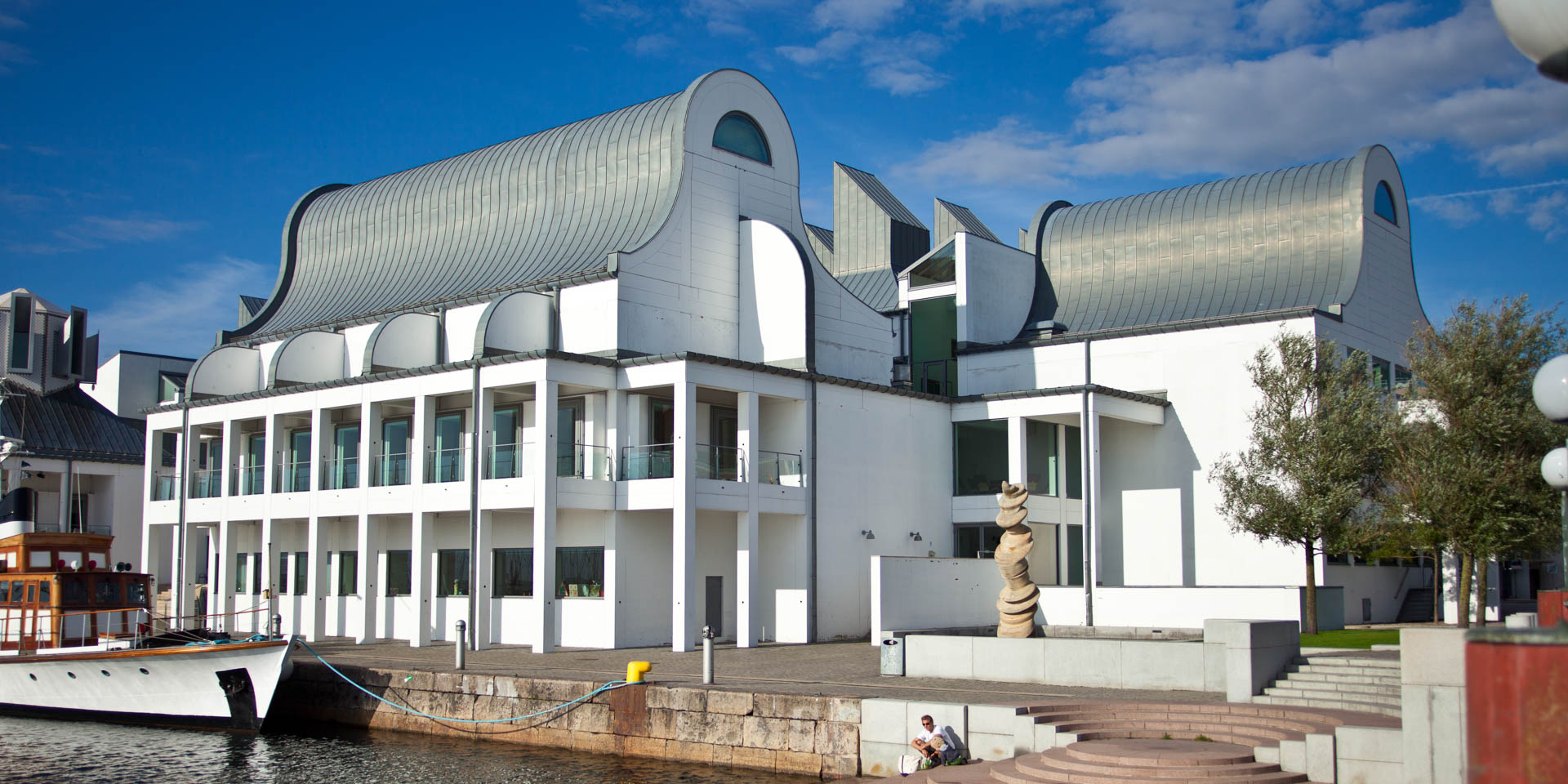 Dunkers Kulturhus
Arts center in Helsingborg
The arts center and museum Dunkers Kulturhus is located at the northern harbor of Helsingborg. It is the largest arts center in Southern Sweden, a place for artistic and creative experiences and a meeting place for culture in all forms.
The architecturally interesting building includes besides an art hall and a reading room, permanent exhibitions on the history of the city and local culture. Furthermore, the art museum hosts exhibitions on changing topics, international music events, theater, dance and open cultural activities, as well as art education for children and young people.
There is also a restaurant and a bistro. Admission to the center itself is free, but an entrance fee is charged for the visit of the exhibitions.
Dunkers Kulturhus:

Opening hours
Open today: 10:00 – 20:00
---
Opening hours
1. January – 31. December
Tuesday – Wednesday: 10:00 – 18:00
Thursday: 10:00 – 20:00
Friday: 10:00 – 18:00
Saturday – Sunday: 10:00 – 17:00
---
Last update: 07/2022 | Errors and omissions excepted.
Similar destinations in the area