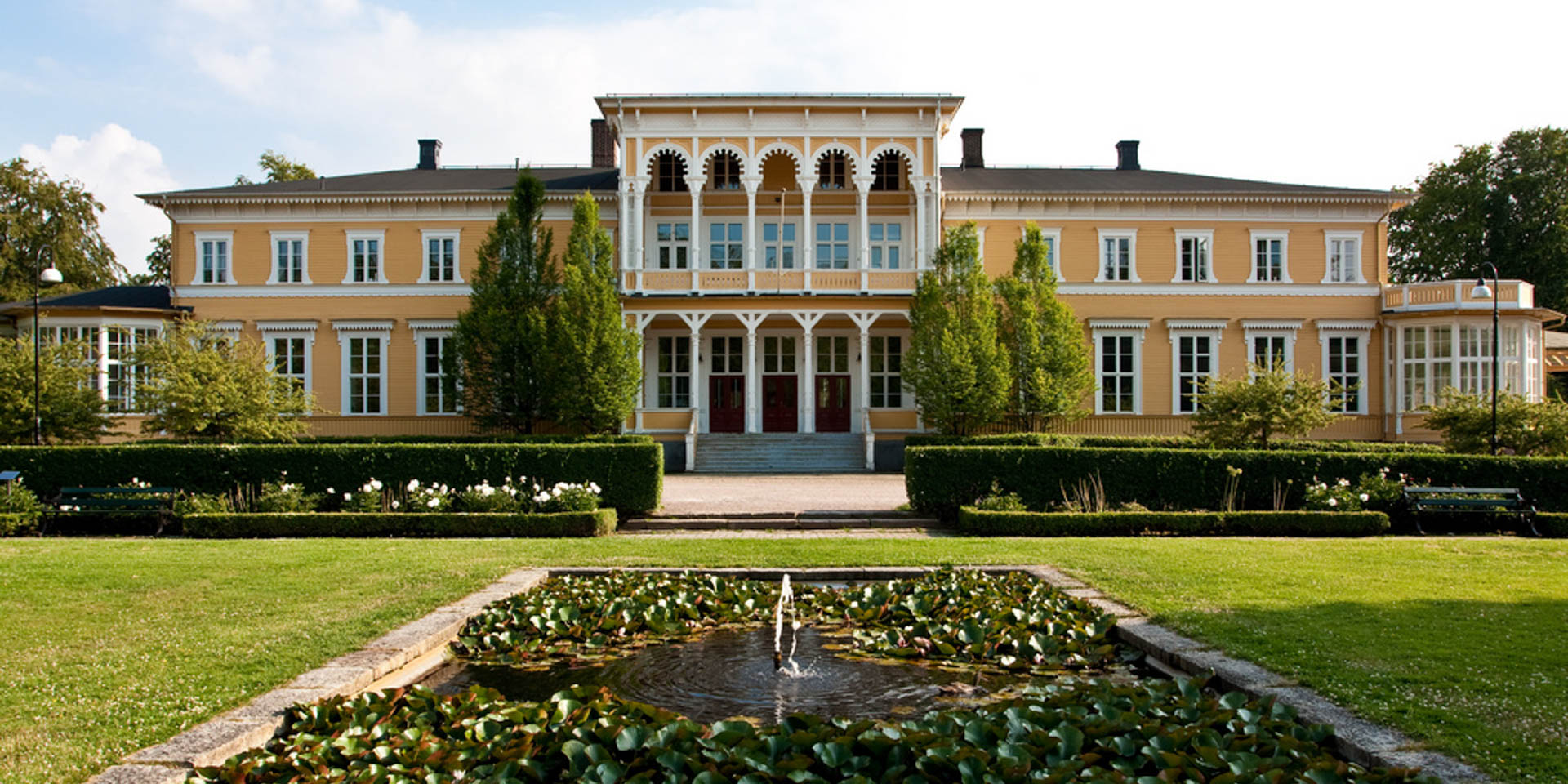 Ramlösa Brunnspark
Former spa gardens in Helsingborg
Ramlösa Brunnspark is the approximately 15-hectare and more than 300-year-old, former spa garden of Ramlösa, a southern suburb of Helsingborg.
The extensive Ramlösa Brunnspark consists of a large natural part with a free-growing deciduous forest and a cultivated part. The overall picture of the second part is determined by lawns with large old trees as well as chestnut, linden and maple trees. There are also other different gardens from different eras of the park and some beautiful old villas.
The buildings in and around the park are from the heyday of the former spa in the 19th century. Among them is the former spa hotel, which is also one of the largest wooden buildings in Northern Europe, as well as the old spa clinic, the former bathhouse and the old doctor's house, just to name a few. In all buildings are now private apartments or offices.
To conserve the park, including the buildings in its entirety, the complex was declared a monument in 1973. With the result that the buildings may not be demolished or altered externally, no new buildings can be built and no major change in the appearance of the park may be made.
History
Towards the end of the 17th century the physician Johan Jacob Döbelius from Rostock, had discovered that the iron-containing water from the spring in Ramlösa had a healing effect on the soldiers of king Charles XII. Döbelius was so enthusiastic about it and could win enough supporters to build a spa in Ramlösa. On June 17, 1707, the spa gardens was opened and Döbelius' involvement contributed significantly to the fact that mineral-water cures became popular in Europe.
Toward the end of the 19th century, another spring was found on the site by chance, whose water was alkaline and rich in minerals and salt. This water, carbonated, became one of the most famous mineral waters in Sweden – known as Ramlösa.
Similar destinations in the area