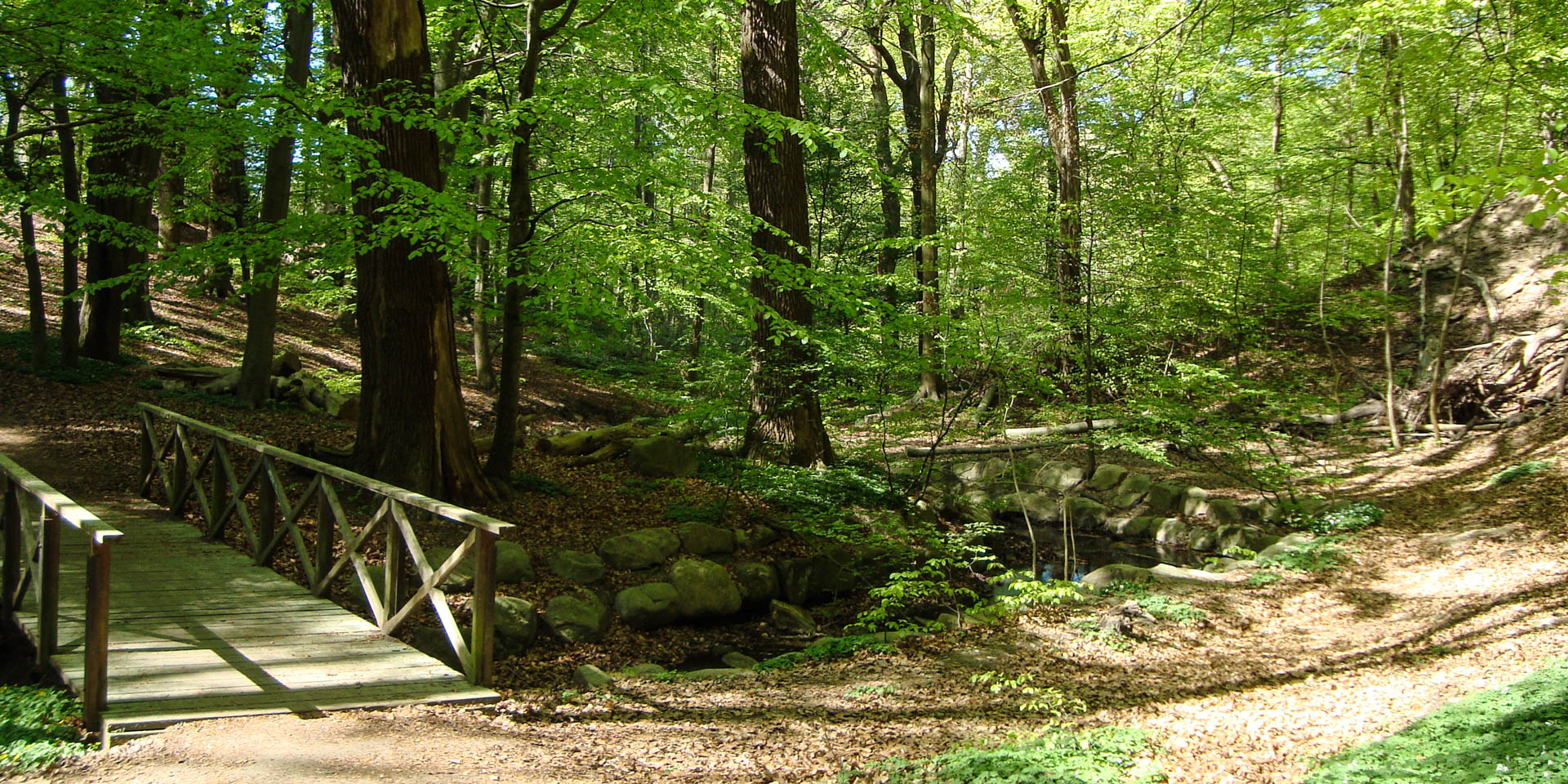 Pålsjö Skog
Nature reserve in Helsingborg
Pålsjö Skog is a large deciduous forest and a popular recreational area on the ridge Landborgen on the northern outskirts of Helsingborg.
The 70 hectare forest area of the Pålsjö Skog is today the core of the nature reserve Pålsjö, founded in 2016 and covering an area of more than 420 hectares from the northern outskirts of Helsingborg along the coast up to the former royal summer cottage Sofiro.
The forest mainly consists of up to 250 years old oaks and beeches and offers a suitable habitat for many endangered species. From the ridge Landborgen, two streams flow towards the Öresund and form the pond of the old water mill Pålsjö Mölla.
The area is crossed by a network of hiking, running and cycling trails. Some run along the bubbling streams or offer a beautiful view over the Öresund from the heights of the ridge. In the middle of the forest is the popular forest pavilion, where coffee and homemade waffles are served in the summer. On the western edge of the forest you can find the 17th century Pålsjö Castle. The whole forest belonged to the owners of the castle until 1908, when Pålsjö Skog was sold to the city of Helsingborg.
Similar destinations in the area