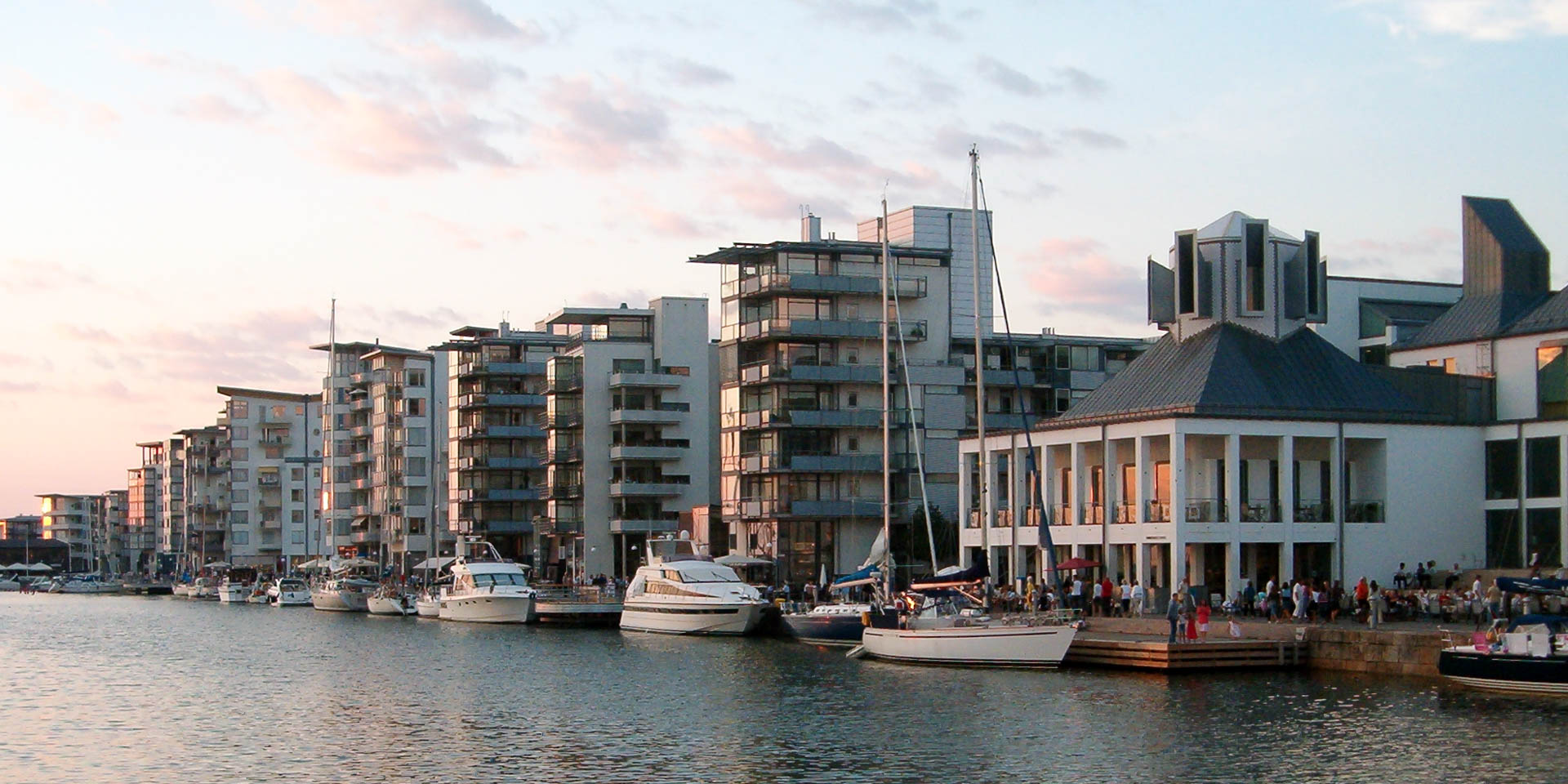 Marina Norra Hamnen
Large marina in Helsingborg
Marina Norra Hamnen on the west side of the inner city of Helsingborg on the Öresund offers a total of 312 berths and is suitable for boats of all sizes due to a water depth of 4 meters.
The marina is located in an industrial harbor from 1891, next to the ferry terminal. At the end of the 1980s half of the harbor basin was transformed into a marina, and the old warehouses and port facilities on the east quay were replaced by modern residential building in 1999.
In 2005, Marina Norra Hamnen was voted the "Golden Port of the Year". There are six wharfs for a total of 247 boats with a width of 4.30 meters and a weight of up to 8 tonnes. Color charts indicate whether a berth is vacant or rented.
There are another 20 berths for buoys mooring as well as 12 berths at a smaller floating bridge at the northern end of the harbor. At the eastern quayside there are a further 33 places reserved for guests only, which no size limits applies. On average, about 100 short-term places are available throughout in the marina.
The service is comprehensive and includes, freshwater and electricity at the jetties, sewerage, petrol and diesel filling station, sanitary facilities, sauna, washing machine and dryer, crane service, sailmaking and engine service.
The city center and the next supermarket are within walking distance. Restaurants, cafés as well as the bathing place Järnvägsmännens Brygga and the beach parapets named Tropical Beach due to its palms are located on the promenade in the immediate vicinity of the marina . Right on the east quay is the Dunkers Kulturhus, one of the largest cultural centers in Southern Sweden and named after John Dunker, the designer of the northern port.
Similar destinations in the area