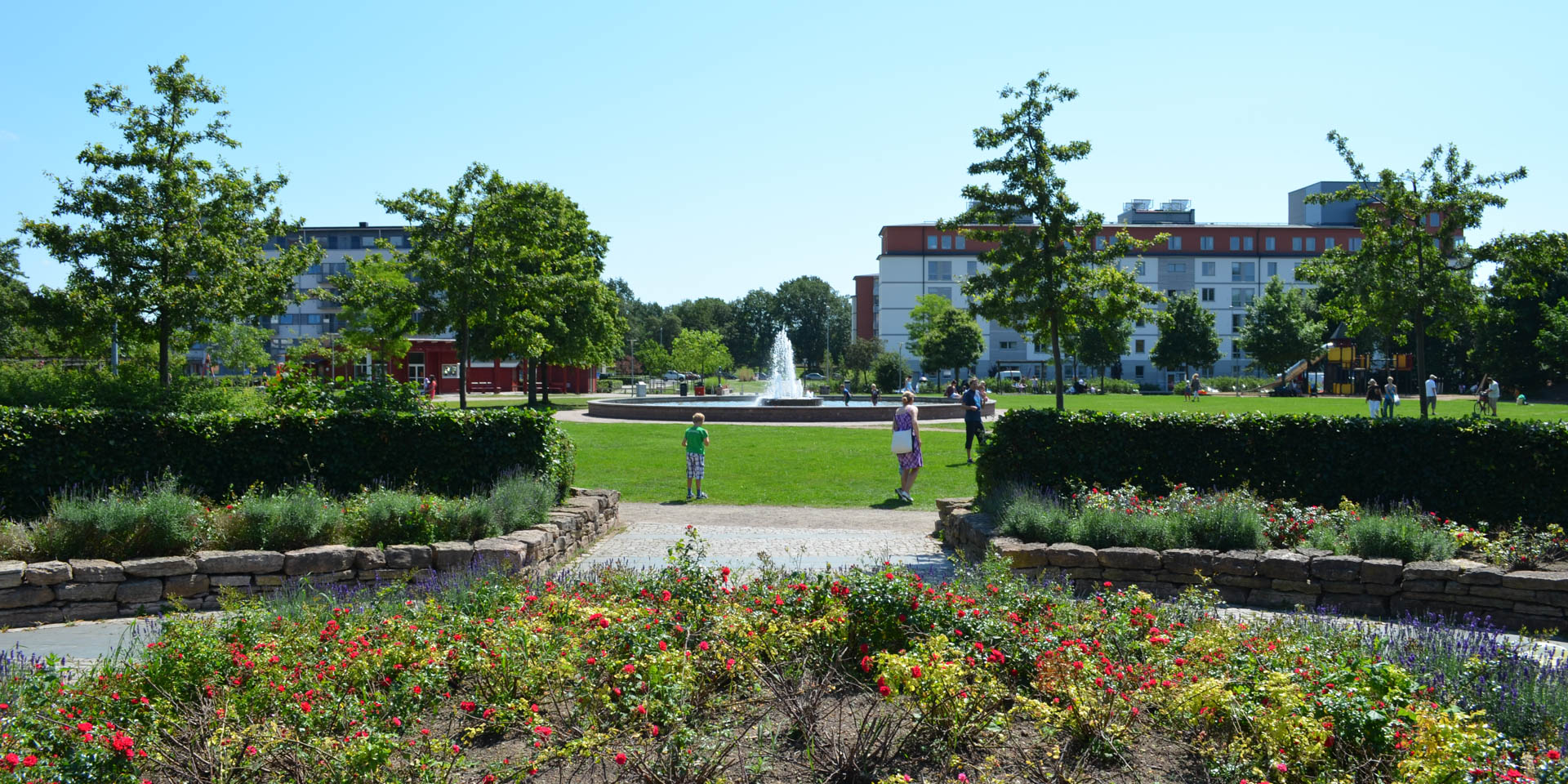 Furutorpsplatsen
Park in Helsingborg
Furutorpsplatsen, often called Furutorpsparken, is a popular park in the district Söder, south of the city center of Helsingborg.
The park covers an rectangular area of about 150x130 meters and is surrounded by larger residential houses on all four sides. Particularly on the west and east side of Furutorpsplatsen, dense trees and shrubs ensure that the buildings are hardly noticed.
The middle of the park is formed by a lawn with a large round fountain and is surrounded by a nearly circular path. On the south-east side of the park is a large playground with swings, tunnel slide, cable car and other equipment.
There are benches and tables everywhere in the park, both in sunny and shady places, so you can easily unpack a picnic basket. Several barbecue areas are also available. The large lawn is used for ball games and sun bathing on nice summer days.
The planting of the park is varied and has a great diversity of species with a mixture of different trees, bushes, perennial plants and flowering plants. In the spring, the small grove in the northwest corner of the park offers a special view, when the cherry trees are in full bloom.
Similar destinations in the area