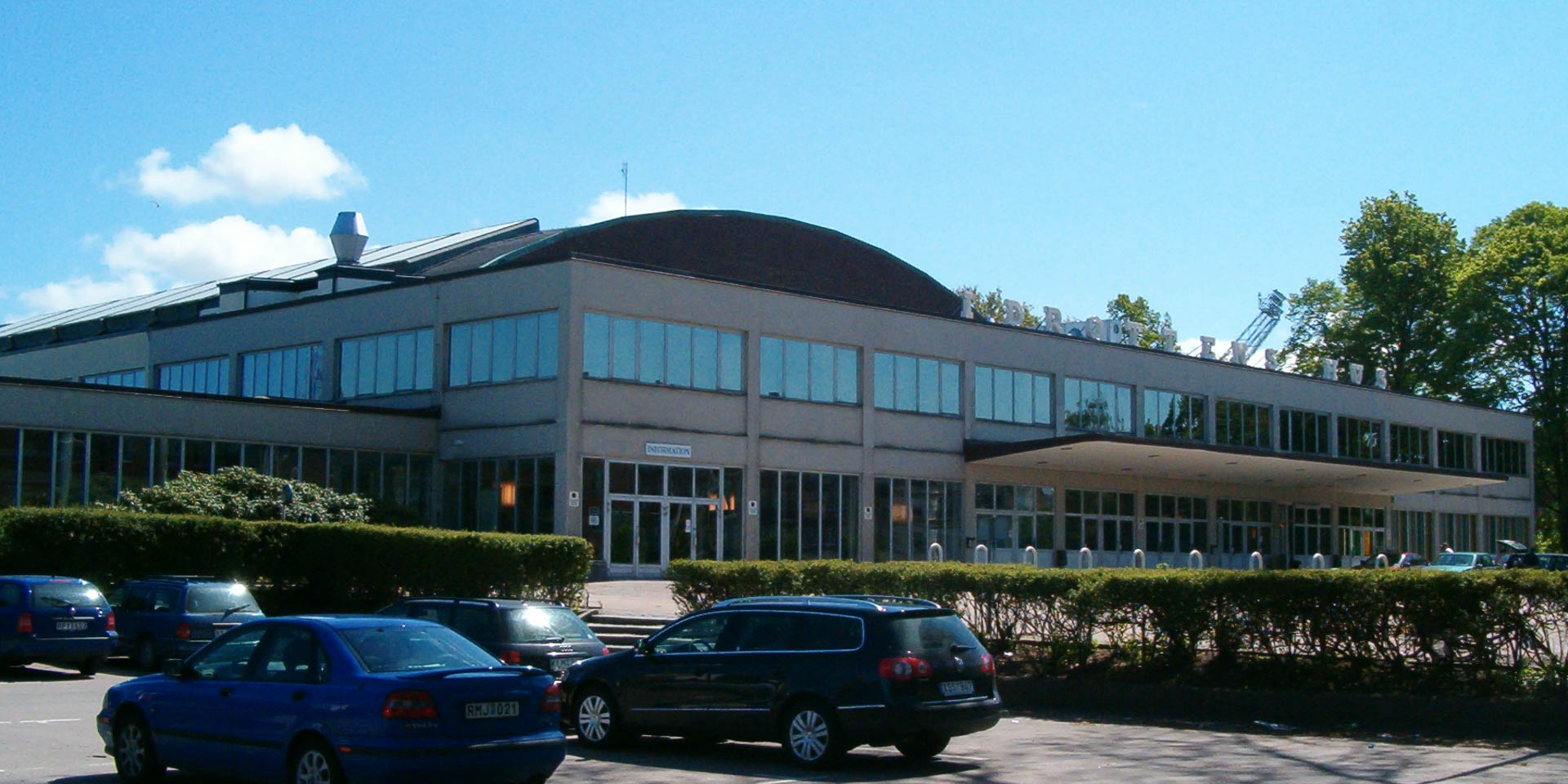 Helsingborgs Idrottsmuseum
Sports museum in Helsingborg
Helsingborgs Idrottsmuseum, the sports museum Helsingborg is located as well as the Helsingborg Arena, in the sports center at Olympia football stadium on the outskirts of Helsingborg.
Helsingborgs Idrottsmuseum is operated by the Sports Archive FIA, an association which was founded in the 1970s under significant participation of Helsingborg sports journalists, to document the history of local sport and its athletes.
Helsingborg is one of the sporting centers in the country, especially regarding football, but has also produced numerous other internationally successful athletes. Over the past decades, 125 athletes have participated in the Olympic Games.
There are many exhibits around the topic of football, but also of other sports like the ice hockey, boxing, fencing, Formula 1 or billiards. Numerous trophies, winners' cups, sports equipment and jerseys can be seen in showcases.
The development of sport in the course of time is described by historical sports equipment. A small area is dedicated to swimmer Sally Bauer, the first female Scandinavian who swam across the English Channel in 1944.
A huge collection of books, pictures, photographs and films reports on sporting events with the participation of local athletes. In the Hall of Fame, the Helsingborg Athletes of the Year are presented since 2004.
The most recent addition to the museum are wooden sculptures by the well-known Finnish sculptor Risto Karvinen. Among them is the copy of the classical statue of Discobolos and a life-size wooden sculpture of the football idol Henrik "Henke" Larsson. Other sports stars are portrayed as wooden carved reliefs and decorate their own wall.
Similar destinations in the area