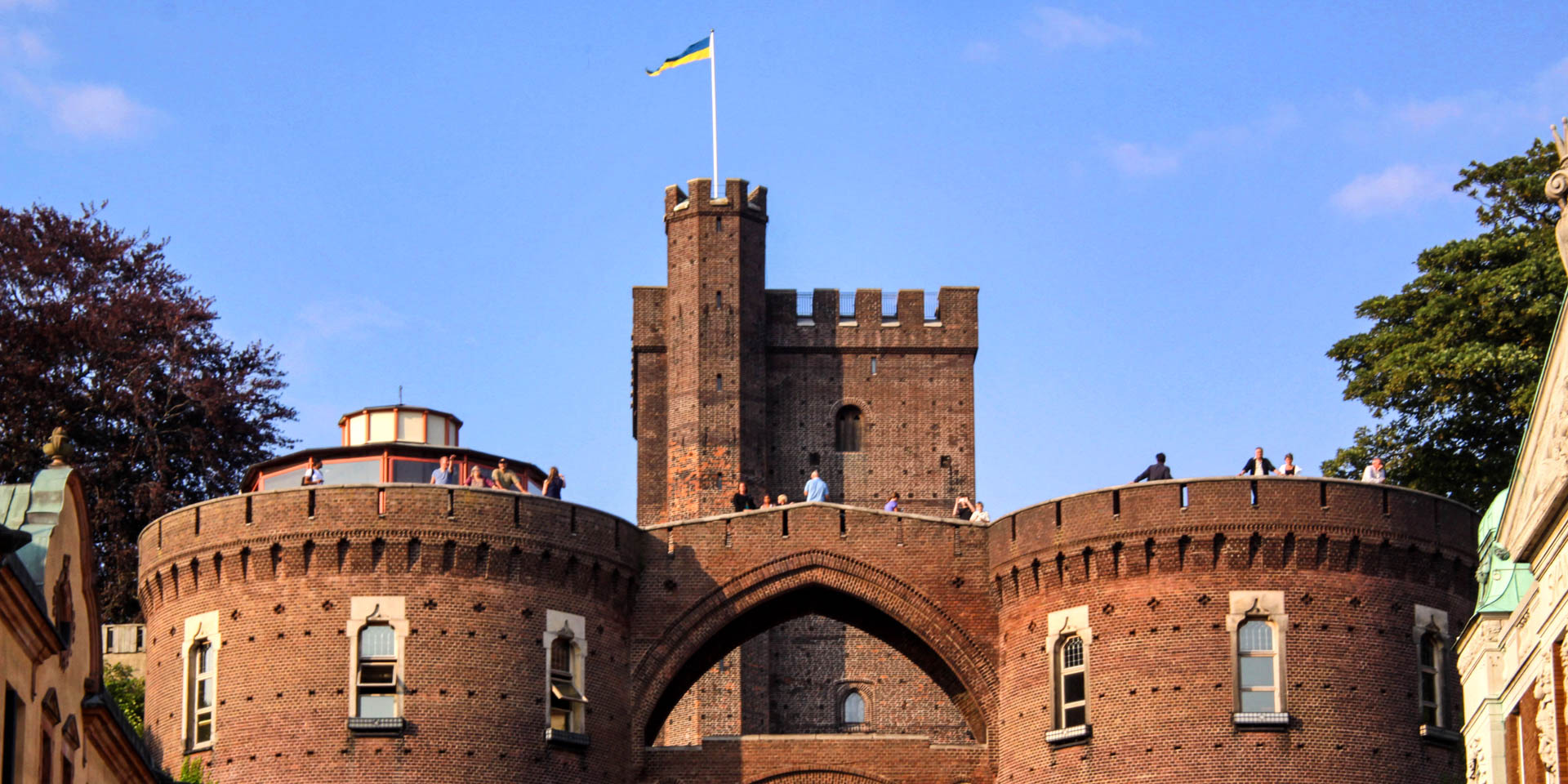 Kärnan
Castle tower and look-out in Helsingborg
Kärnan, the symbol of Helsingborg, is a former fortress tower wight a height of 35 meters. It is located in the city park Slottshagen on the plateau Landborgen above the old town and is the remnant of a once mighty fortress.
Coming from the old town, you approach the tower via the Terasstrapporna, a monumental staircase that connects the large market square Stortorget with the higher park. The Kärnan itself has a spiral staircase in a side-mounted stair tower.
From the top of the tower you have a wonderful view over Helsingborg and the Öresund. The view compensates for the effort during the ascent through the very narrow spiral staircase. Due to the cramped situation, only a maximum of 30 people may be in the tower at the same time and dogs are not allowed.
Kärnan dates back to the early 14th century and was the residential tower of the former Danish fortress and often the residence of the Danish kings. The walls of the tower are up to 4.5 meters thick and were surrounded by defensive wall. The royal rooms were located in the upper part of the tower, and could only be reached by a drawbridge leading from the third floor to the wall.
The tower complex and the other fortified buildings were protected by an outer fortification wall with a diameter of 500 meters. The outer ring had a total of 14 half-round defensive towers and was also surrounded by an up to 15 meters deep moat. The only access to the fortress was via a drawbridge in the south of the complex, which was additionally secured.
After the last Scanian war, the Swedish King Karl XI tore down the fortress in 1681. The tower remained as a sea sign. Also the Swedish flag was raised high above Helsingborg to make it clear that Skåne was now part of the Kingdom of Sweden. The ships passing the Öresund had the duty to greet the Swedish flag with a salute.
Similar destinations in the area