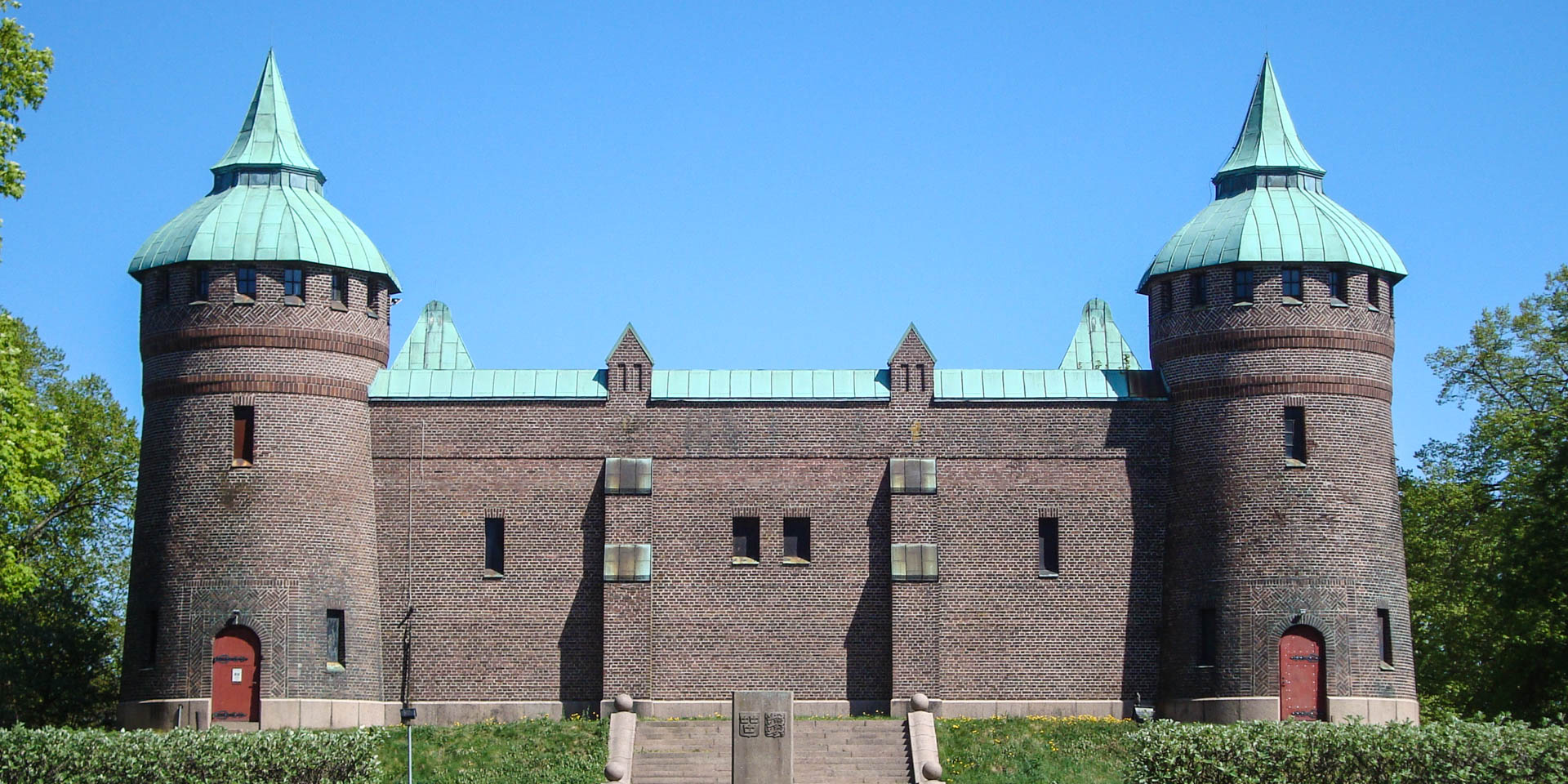 Ringstorps Vattentorn
Historical water reservoir in Helsingborg
Ringstorps Vattentorn is called Borgen (the castle) because of its resemblance to a medieval castle, but is just a large drinking water reservoir in Ringstorp, a district in the north of Helsingborg.
The reservoir was built 1904/05, in a time when it was fashionable to give water towers or even industrial buildings a historical appearance. In the case of the Ringstorps Vattentorn, an architectural competition took place in the run-up.
As the result, a square building of 30x30 meters was built. The outer brick walls with their symmetrically arranged buttresses looks like castle walls. At the four corners of the building stand tall towers, which are designed as circular towers on the entrance side and as square towers on the back. Under the roofs of the towers are small openings, which look like loopholes. Towers and wall tops are covered with copper plates.
A wide sandstone staircase leads up the flat artificial hill to the entrance. In front of the stairs are two memorial stones for the 150th and 250th anniversary of the Battle of Helsingborg, which took place at this place in 1710, and from which the Swedes were victorious against a Danish invasion army.
From the outside completely invisible, a huge water tank of reinforced concrete hides behind the façade, which should ensure the necessary water pressure in the Helsingborg drinking water network. From the beginning, the facility was criticized for the fact that the water pressure was not sufficient and even the local fire brigade shared this opinion.
Nevertheless, the reservoir was in operation until 1962, when it was replaced by the second mushroom-shaped water tower built in Sweden, which is located in the neighboring district of Fredriksdal near the famous open-air museum.
Similar destinations in the area