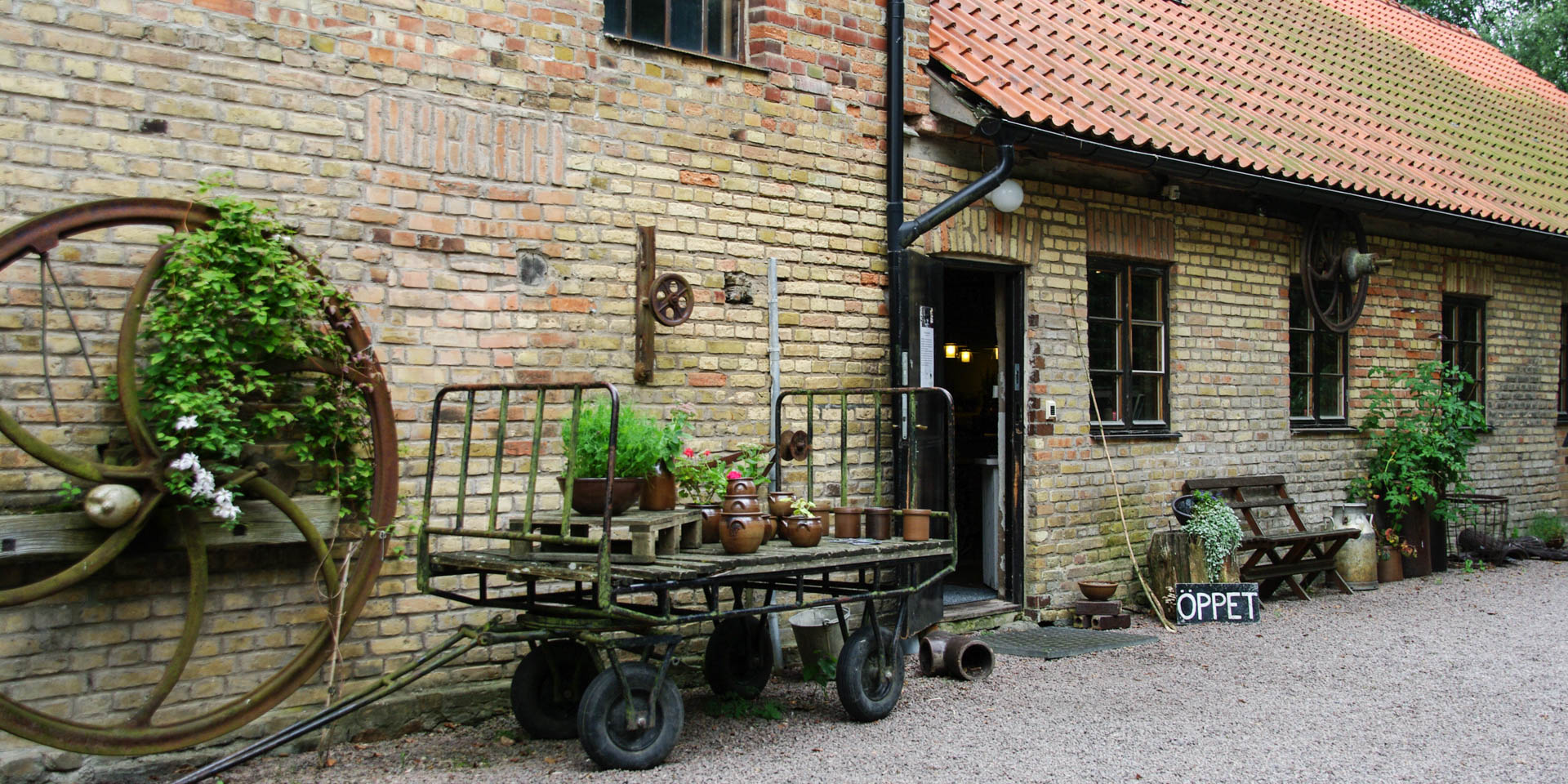 Wallåkra Stenkärlsfabrik
Stoneware factory in Vallåkra
Wallåkra Stenkärlsfabrik, which has been known for generations for its brown steins, is located on the edge of the small town of Vallåkra, about 20 kilometers south of Helsingborg.
Founded in 1864, the stoneware factory in Vallåkra still produces its classic ceramics mugs by an over 150 years old method. The small Wallåkra Stenkärlsfabrik is also a kind of living industrial museum with an authentic environment, where a local cultural heritage is produced by old methods and with historical equipment. Most of the jugs made there can be bought directly at the factory shop.
A visit to the production facility is possible as part of a pre-booked tour and enables a close-up experience between historical workplaces and old kilns. In addition, pottery courses are offered, in which your own creations are fired in one of the historical furnaces.
Wallåkra Stenkärlsfabrik:

Opening hours
Open today: 12:00 – 16:00
---
Opening hours
6. January – 28. February
Friday – Sunday: 12:00 – 16:00
1. March – 22. June
Wednesday – Sunday: 12:00 – 16:00
26. June – 14. August
Monday – Sunday: 11:00 – 17:00
15. August – 18. December
Wednesday – Sunday: 12:00 – 16:00
---
Last update: 07/2022 | Errors and omissions excepted.
Similar destinations in the area