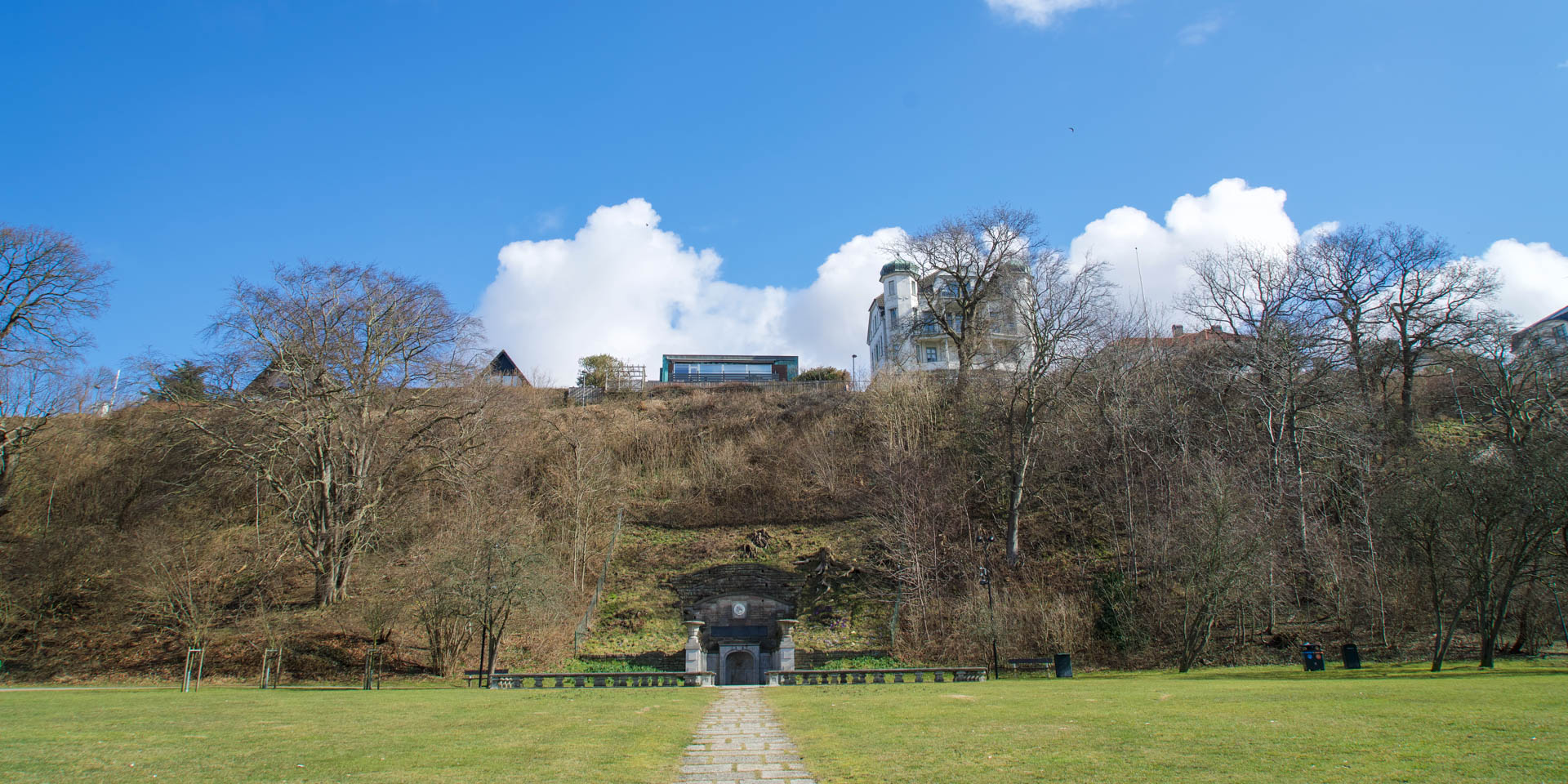 Margaretaplatsen
Park in Helsingborg
Margaretaplatsen is a 1.5-hectare park in the city center of  Helsingborg and home to a great monument in honor of the Crown Prince Margareta, who died in 1920.
Margaretaplatsen is located at the foot of the ridge Landborgen and essentially consists of a large lawn, which is flanked by trees and flower beds, as well as the monument. In the summer, the lawn is used for ball games, picnics or for sunbathing. There is a children's playground on the south-east corner of the park and a café and kiosk nearby.
After the early death of the Crown Princess, who had spent many summer holidays in the nearby summer palace Sofiero , the desire to set her a monument in Helsingborg came quickly.
The monument was designed by the architect Peder Clason and the medallion with Margaretas portrait is from the hand of the famous sculptor Carl Milles. Park and monument were inaugurated in 1924 in the presence of Crown Prince Gustaf Adolf and the five children of the couple.
Similar destinations in the area