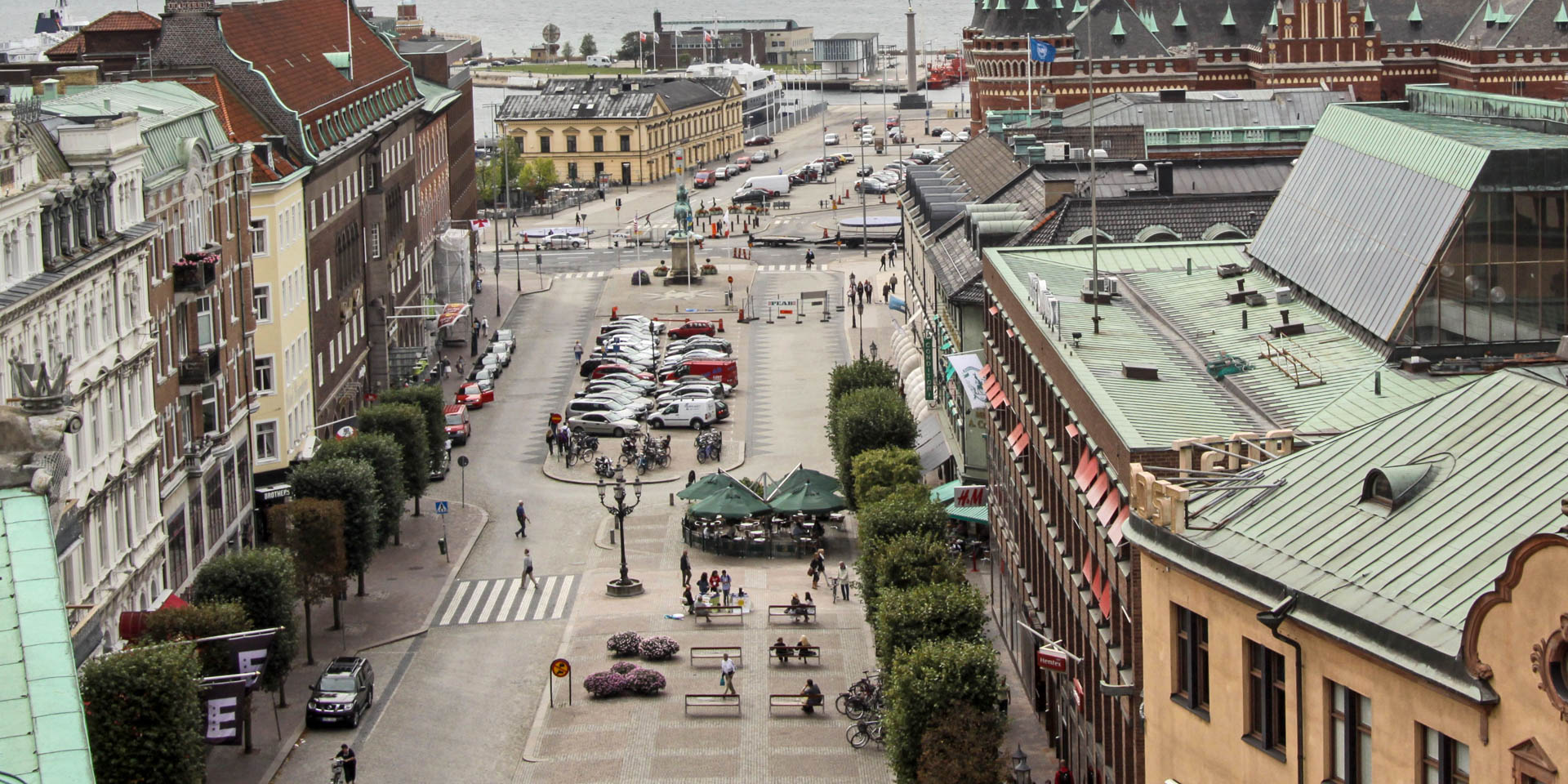 Stortorget
Historical market square in Helsingborg
The Stortorget in Helsingborg is the representative center of the more than 1,000 year-old city on the Öresund. In contrast to main squares in other cities, Helsingborg's Stortorget has the shape of a wide boulevard, instead of a typical square.
The square is only about 35 meters wide, but extends from east to west over a length of 250 meters. The eastern end of Stortorget is formed by the monumental staircase Terrasstrapporna and the medieval fortress tower Kärnan.
The wide street Drottninggatan marks the western end of Stortorget. The sides are lined with large, pompous buildings with elaborately designed façades. Right at the corner of Drottninggatan stands the town hall, built in 1897, which reminds of a medieval castle.
At the center of the long-stretched square, the main shopping street Kullagatan branches off – on the opposite side of Lilla Torggatan, with leads to the older parts of the city south of Stortorget.
Until the end of the 19th century, the Stortorget was still used as a market square. Since then, it has turned into a charming public space, which is used for numerous events. During warm days in the summer, the place gets a certain flair, reminiscent of a southern European piazza, thanks to the outdoor gastronomy of the restaurants and cafés.
Similar destinations in the area