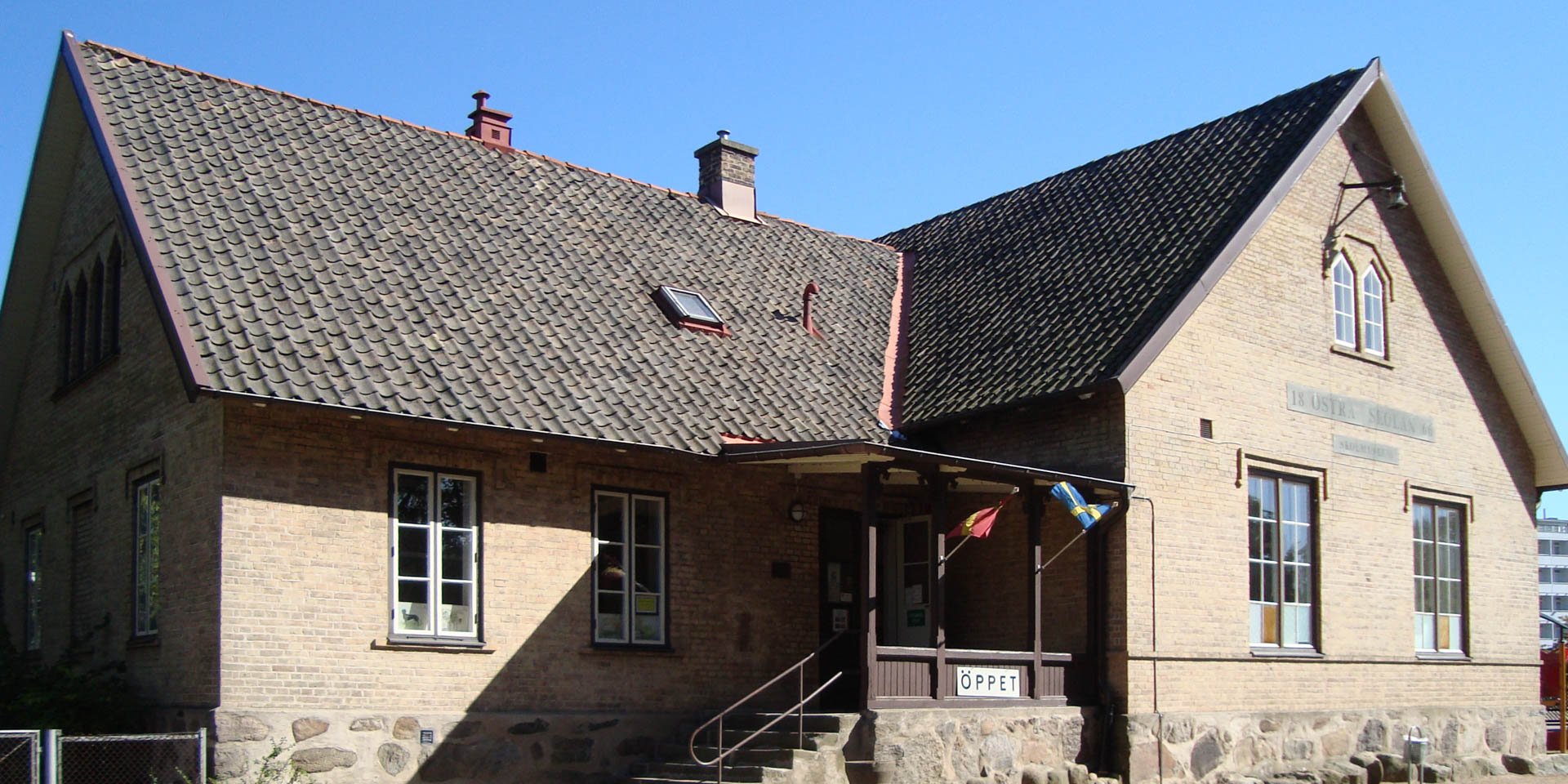 Helsingborgs Skolmuseum
School museum in Helsingborg
The school museum Helsingborgs Skolmuseum is located in the city center of Helsingborg, in the beautiful old building of the former Östra Skolan (eastern school), built in 1866.
Östra Skolan was the first, proper primary school in Helsingborg and is an ideal setting for today's museum, whose operators have set themselves the task of presenting the Swedish school system in its development. The total exhibition area of Helsingborgs Skolmuseum is 300 square meters, one half of the area being used for the permanent exhibition and the other half for changing exhibitions.
The permanent exhibition is dedicated to the representation of the school milieu of past times. These include an old classroom, a sewing room and a woodworking room as well as the office of a schollmaster and a doctor's and dentist's office. In several showcases various items of school life are exhibited.
The collection of the school museum includes approximately 3,000 photos, 2,500 black boards, more than 12,000 books and almost 3,500 other items – from stereoscopes to computers. The library contains a large amount of textbooks and other educational literature from the 19th and 20th centuries.
Similar destinations in the area