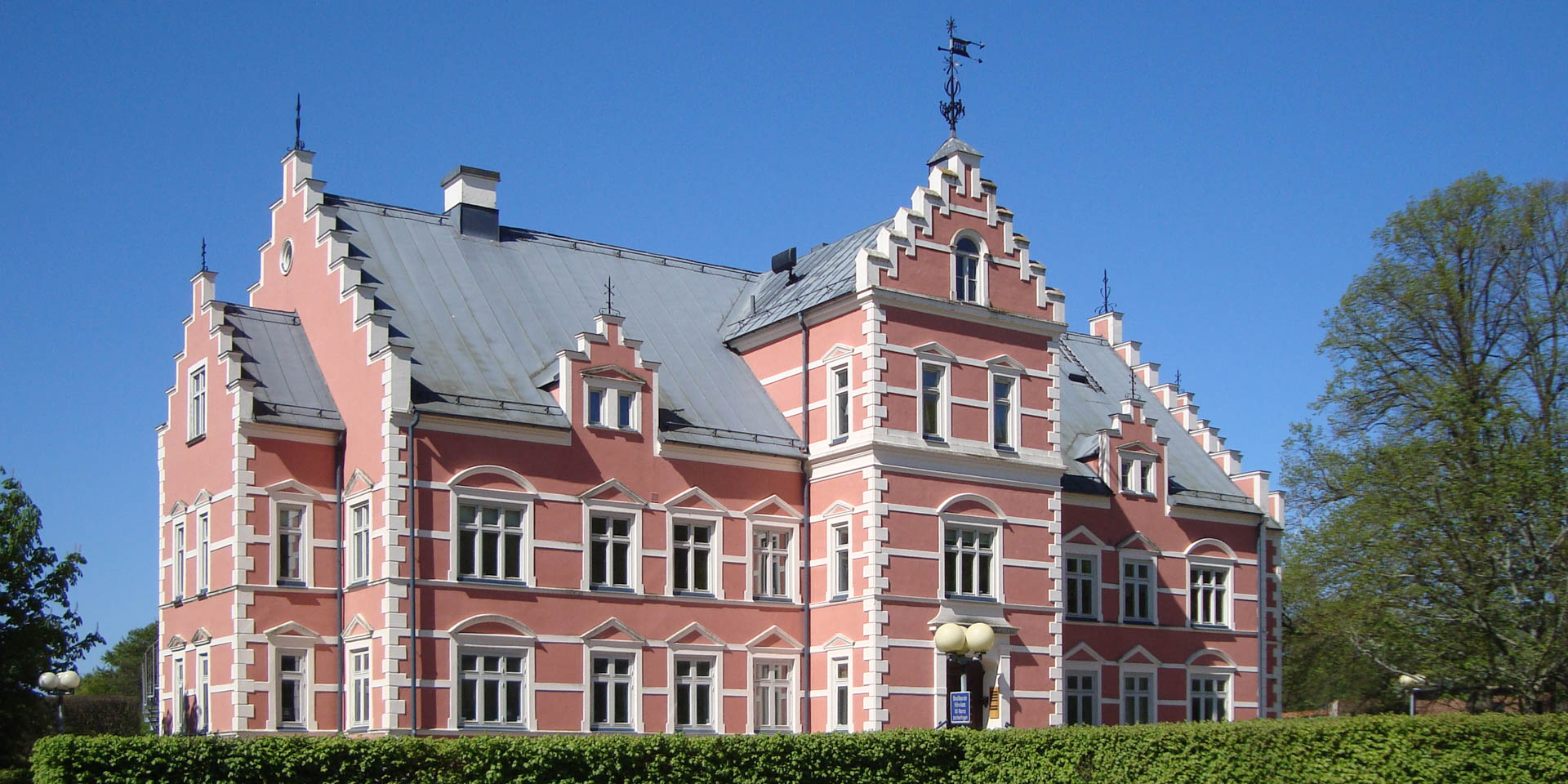 Pålsjö Slott
Manor in Helsingborg
Pålsjö Slott, a very well preserved manor from the late 17th century, is located in the nature reserve Pålsjö Skog on the northern outskirts of Helsingborg.
Pålsjö Slott, with its pink facade, is an undeniable eye-catcher in the green of the nature reserve. The building itself is not open to the public, but the surrounding area as well as the former park.
From the former splendor of the French park from 1760 is not much left except of a large lawn between very old high hedges and a beautiful access balcony called Kärlekstunneln (tunnel of love). It consists of ancient hornbeams forming a nearly 140-meter-long romantic tunnel of branches and foliage with their overlapping crowns.
While the estate Pålsjö was first documented as early as 1491, today's manor was built between 1676 and 1679. In 1869 and 1873, the castle was reconstructed in Neo-Renaissance style. The original roof was replaced by a steep pitched roof and the stepped gables were attached.
The city of Helsingborg bought the estate Pålsjö in 1908 and acquired the manor building with the surrounding park in 1957. In the course of a renovation in 1980, the original brickwork was finished with a pink plaster and new windows were installed. In 2006, the city sold the building to a private company, which rented the rooms of the manor as offices.
Similar destinations in the area