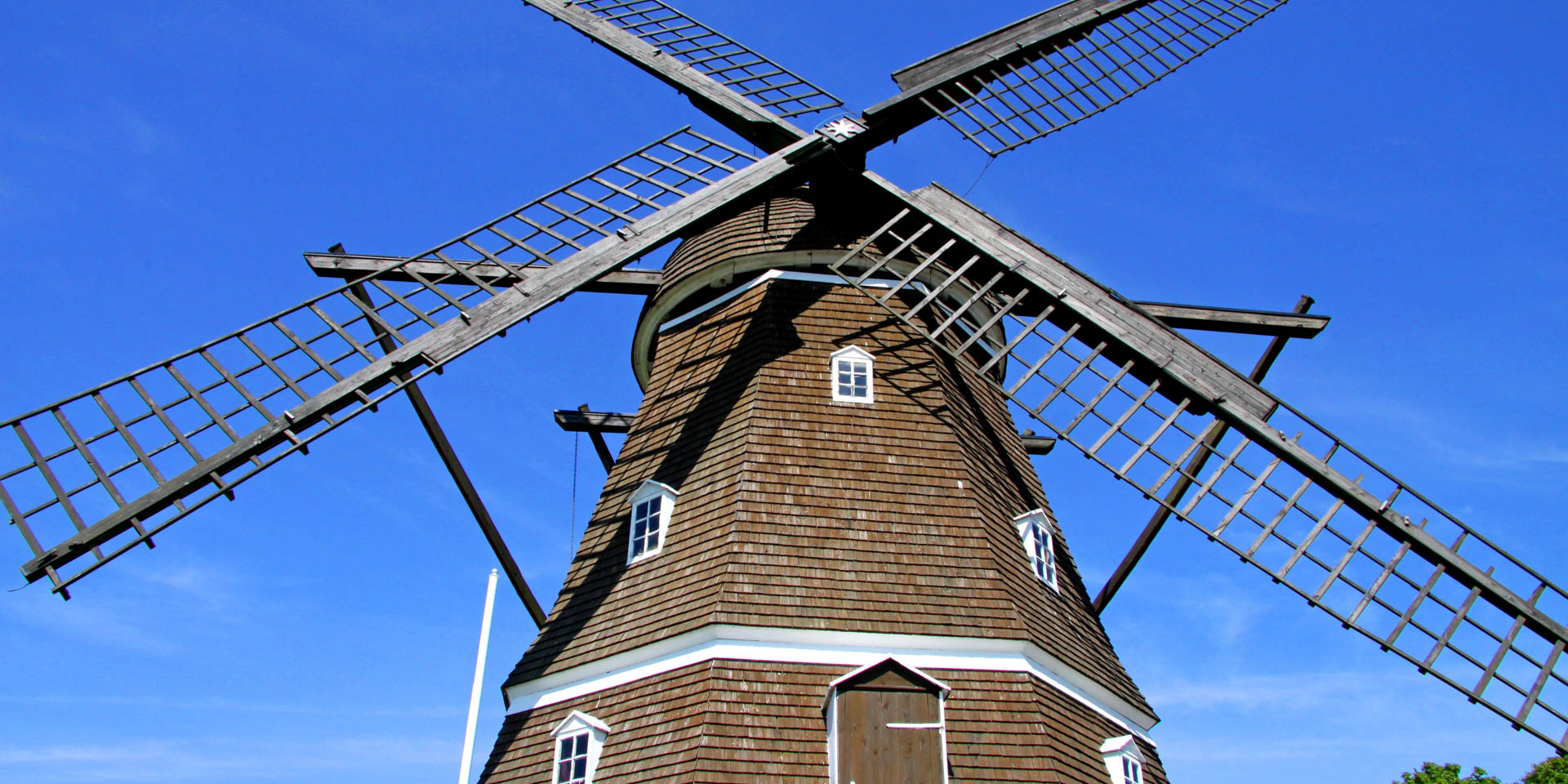 Fleninge Mölla
Historic windmill in Fleninge
Fleninge Mölla is a smock mill from the year 1854, which standing at the edge of the village Fleninge, about 11 kilometers north-east of Helsingborg.
Fleninge Mölla is the toast of the local heritage association and is considered the landmark of Fleninge. Another mill from 1845 already stood on the small hill until April 9, 1960, when it was completely destroyed by a fire. A bitter loss for the association, as they had bought the mill for 22,000 crowns just 4 years earlier.
Because of the great generosity of the villagers there was enough money to buy a replacement – the very similar mill from the neighboring village Hjälmshult, only 10 kilometeres away.
In September 1961, the mill was moved from Hjälmshult to Fleninge, with many voluntary helpers and keen interest of the press. The mill was dismantled into several large parts, which were transported across railway tracks and rain-soaked fields in a large-scale night operation. Even a tank regiment helped to pull the transport vehicles with the heavy parts over the muddy fields.
After countless hours of voluntary work and under the supervision of an experienced mill builder, the mill was fully rebuilt in Fleninge in 1963. It is open for a visit on the first Sunday in July, the annual Mill Day.
Similar destinations in the area