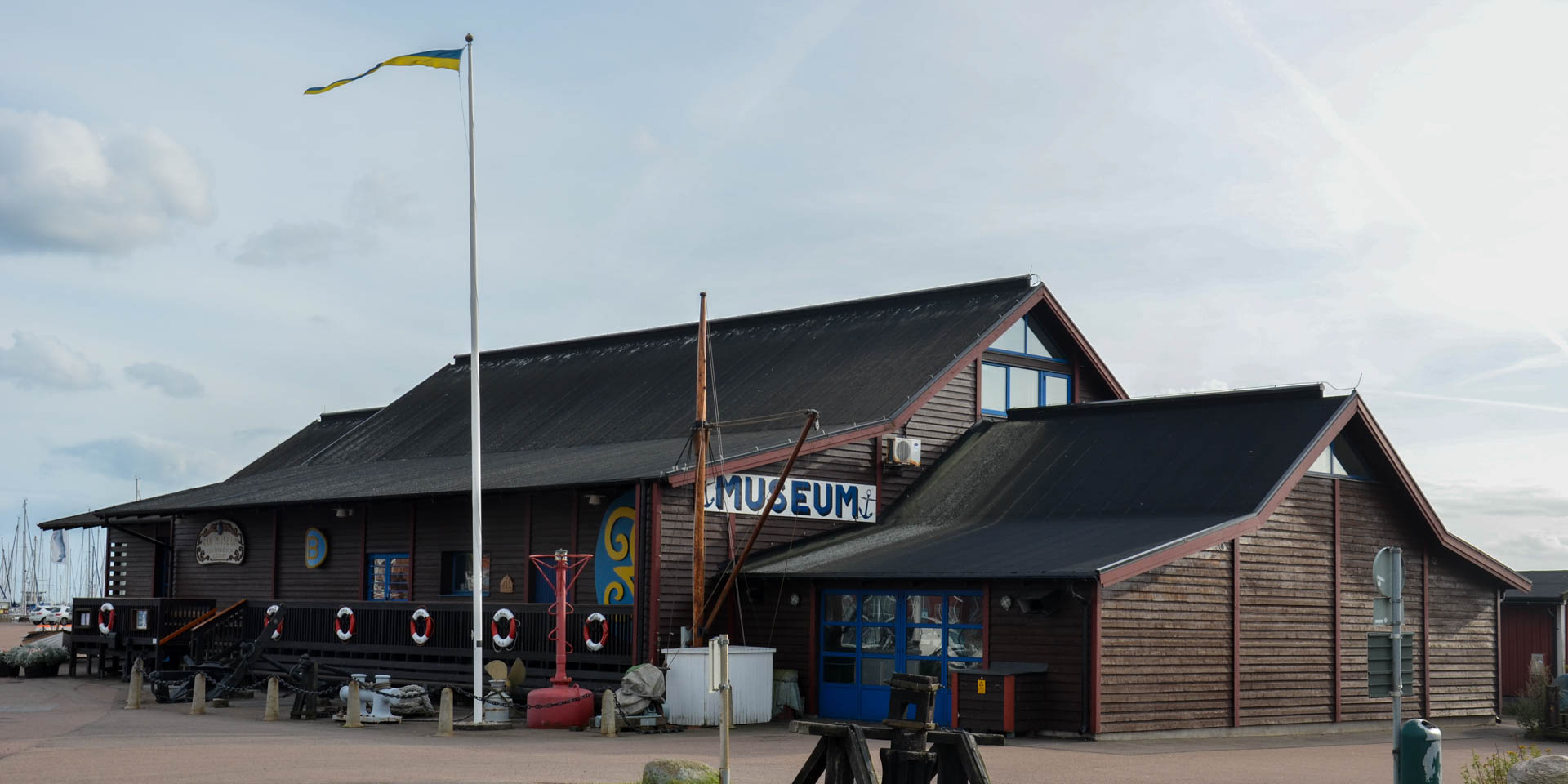 Råå Museum
Fishing and maritime museum in Råå
The Råå Museum för Fiske och Sjöfart, is a very extensive fishing and maritime museum in the harbor of Råå, a former fishing village and today's city district in the south of Helsingborg.
Covering an area of 750 square meters, Råå Museum tells the story of the turbulent history of the former fishing village Råå. Around 1900, Råå was the largest fishing port in Sweden with about 100 fishing boats, and at the same time the home port of a commercial fleet with more than 50 sailing ships.
The tour through the museum follows a traced road of the old village and begins with a model which represents the profile of the seabed of the Öresund. Various fishing equipment, the kitchen of a fisherman's house, a captains cabin, navigational instruments, ship models, maritime paintings and workshops of different craftsmen – there is pretty much everything that has determined the life in the old fishing village.
There is the single-handed sailing boat Golden Lady, the boat Kurt Björklund used to circumnavigated the world alone three times. On a radar screen in the hall you can watch the live traffic of the section of the Öresund between the island Ven and the ferry line Helsingör-Helsingborg.
Råå Museum:

Opening hours
20. February – 20. February
Wednesday: 10:00 – 15:00
3. March – 14. April
Sunday: 14:00 – 17:00
5. May – 9. June
Sunday: 14:00 – 17:00
11. June – 15. September
Tuesday – Friday: 11:00 – 17:00
Saturday – Sunday: 13:00 – 17:00
Similar destinations in the area