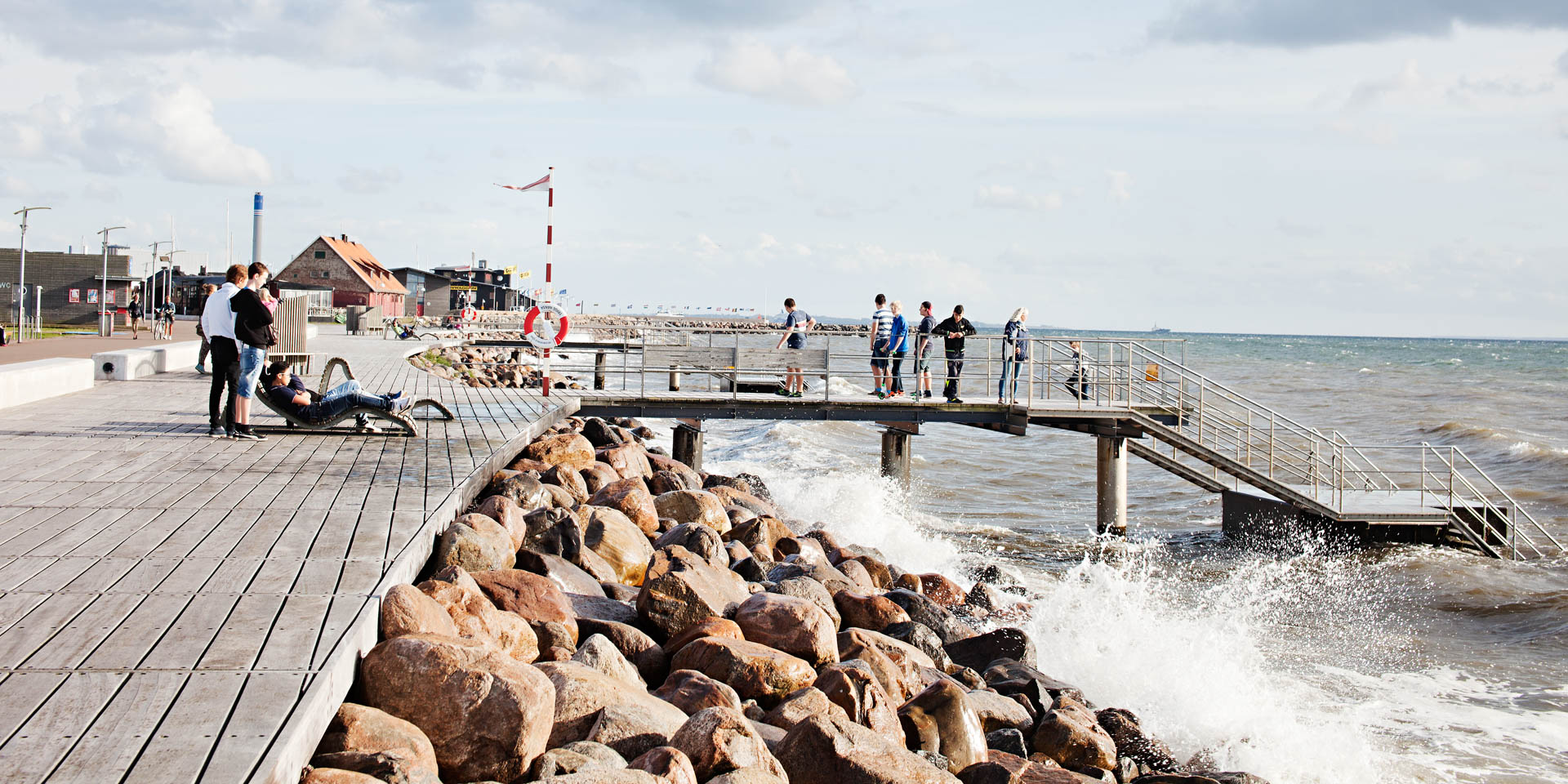 Järnvägsmännens Brygga & Gröningen
Bathing place in Helsingborg
Järnvägsmännens Brygga is a modern and popular swimming spot in front of the city center of Helsingborg and harmonizes perfectly with the lawn Gröningen.
Järnvägsmännens Brygga consists of a 300-meter-long wooden deck that serves as a sun bathing area with several beach chairs. A total of three short bridges with stairs lead across the shore to mid-high water on a sandy seabed.
The spot offers a beautiful view over the Öresund up to Kronborg Castle in the Danish city Helsingör and on the ferry boats, which are permanently floating over the sound. The promenade is almost one kilometer long, located between Fria Strand and the marina Norra Hamnen, and there are several cafés, restaurants, kiosks and toilets.
Only separated by the promenade, the long lawn Gröningen adjoins, where once a marshalling yard was. This is responsible for the name of the bathing place, as the former railway workers (Järnvägsmännen) used this place for a refreshing bath.
Similar destinations in the area