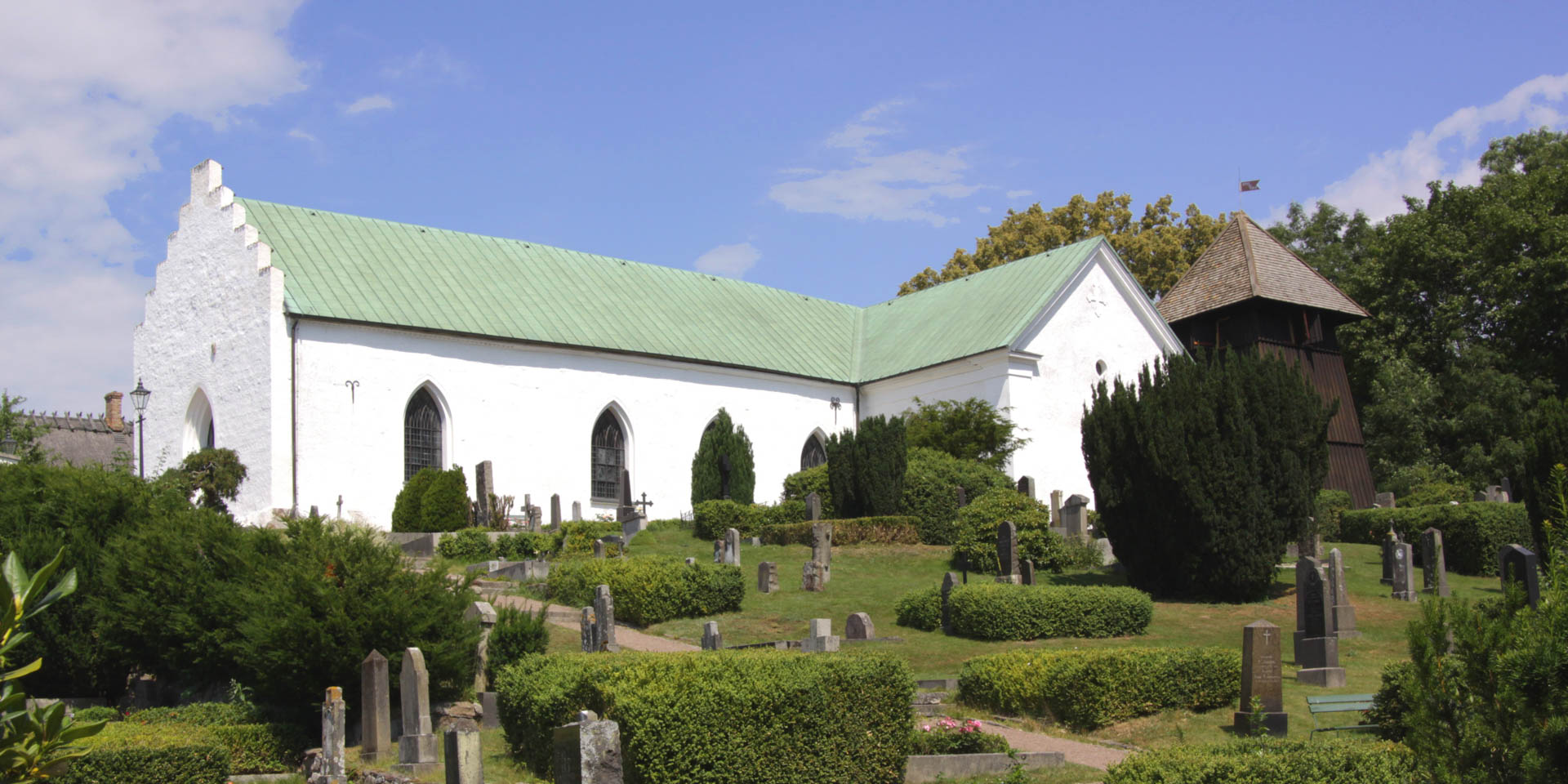 Raus Kyrka
Medieval church in Helsingborg
Raus Kyrka was built 1150 and is located on the southern outskirts of Helsingborg. It is one of the oldest churches in Skåne and also the oldest preserved medieval building in Helsingborg.
Originally, Raus Kyrka had the typical ground plan of a Romanesque church, with a nave, a choir and a semicircular apse. In the 15th century the nave was extended by a few meters to the west and got a wall with a stepped gable, which today is the main entrance. At the same time, the cross-vaults were added and painted with biblical motifs. From this time is also a stone head above the entrance, which was to scare evil spirits with its grotesque face.
As usual during the Reformation in the 16th century in Sweden, the old ceiling paintings were painted over with white color and were partially irrevocably destroyed. The greatest structural alteration to the church was made in 1840, when the apse was torn off, the nave was extended to the east and the church was given a cross-shaped layout by the construction of the transept.
In the 1930s the old ceiling paintings were rediscovered and in some areas exposed. A great crucifixion scene could be restored. Remains of other limestone paintings can be found in various places in the church – including some arches are decorated with painted heart-shaped red and blue leaves.
The oldest inventory of the church consists of a triumphal crucifix and a statue of the Madonna, both date from the late 15th century. The altarpiece carved out of oakwood and decorated in a magnificent manner was built around 1624 and the pulpit, also decorated with ornate wood carvings, dates back to the second half of the 17th century.
Similar destinations in the area