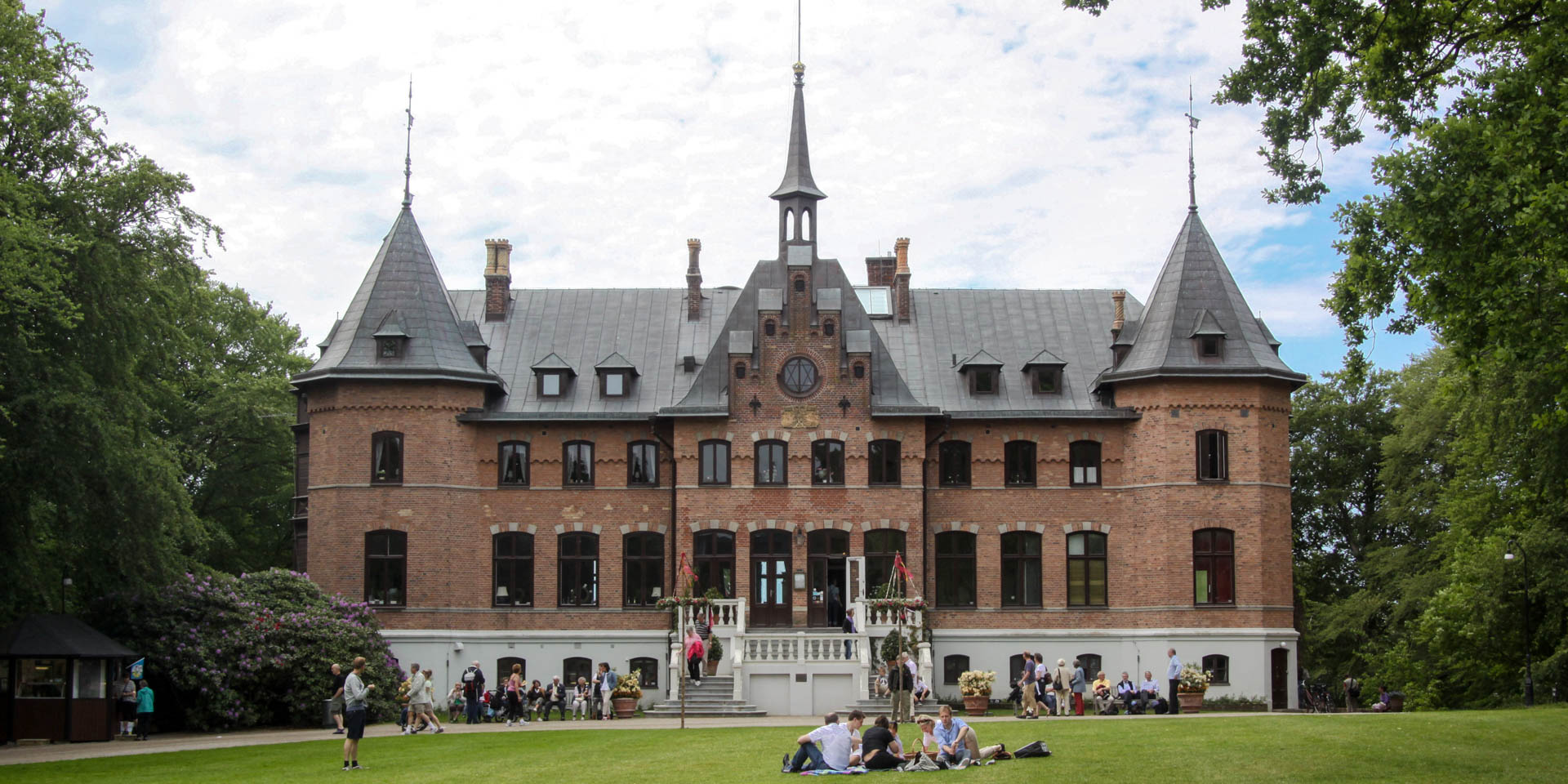 Popular destination
Sofiero Slott
Castle and park in Helsingborg
Sofiero Slott is a former royal summer castle surrounded by a magnificent park located on the outskirts of the town Laröd, about 5 km north of the city center of Helsingborg.
The Sofiero castle (built in 1865) and the approximately 15-hectare castle park, which is mainly known for its incredibly large number of rhododendrons, is one of the most visited attractions in Sweden. The park is open for visitors all year round – the castle can only be visited in the summer season from April to September.
There are about 10,000 colorful rhododendrons in 300 different varieties. They grow mainly within two natural ravines, which run down the park to the sea shore. Due to the suitable soil, the wind-protected position, the moisture at the bottom of the ravines and the shading through surrounding trees, there are nearly ideal living conditions for the azalea plants.
The extensive park, which was voted the most beautiful park in Europe in 2010, is designed in the style of an English garden. In addition to the rhododendron, it contains a wide range of other beautiful flowers and plants – arranged in herbaceous shrubs, flower paths and in the rose or dahlia garden.
In addition to the permanent exhibitions in the castle, there are other exhibitions and music events in the castle and park in the summer season, such as the large garden festival or the oldtimer meeting Sofiero Classic. There is also a café on the glass porch at the back of the castle and the castle restaurant, whose star cuisine is one of the best in the country.
The castle and most of the paths in the park are wheelchair accessible. The upper floor of the castle is reached by a lift, disabled toilets are also available. Dogs may be carried on a leash along the castle grounds, but they can not be taken into the buildings.
Sofiero Slott:

Opening hours
Opening hours
8. April – 24. September
Monday – Sunday: 10:00 – 18:00
---
Last update: 07/2022 | Errors and omissions excepted.
Similar destinations in the area