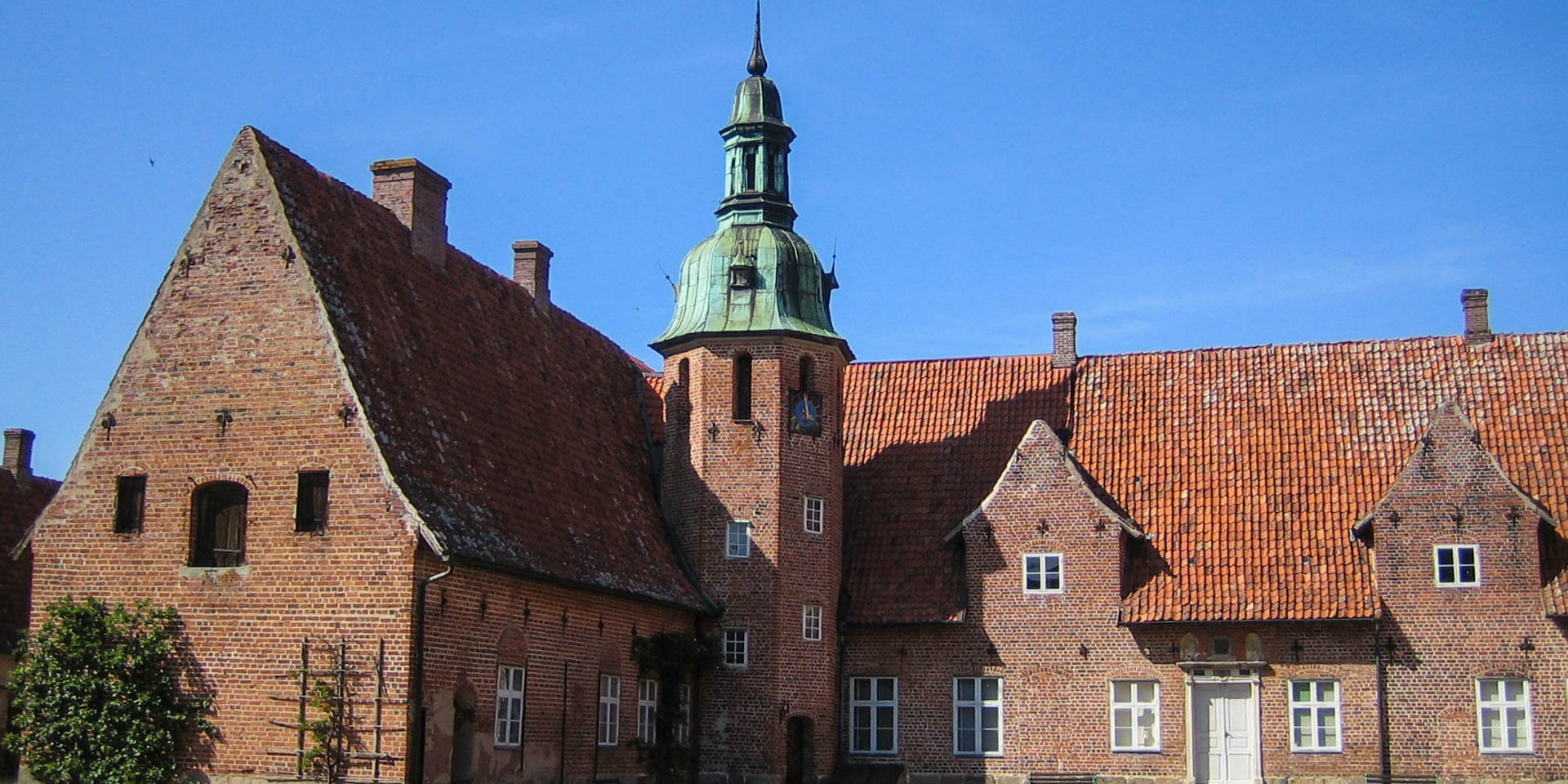 Rosendals Slott
Renaissance castle near Helsingborg
Rosendals Slott was built at the beginning of the 17th century and is one of the best preserved renaissance castles in Skåne. It is located about 12 kilometers north-east of Helsingborg .
Danish councilor Anders Bille assigned the royal master builder Hans van Steenwinckel the Younger to built the castle Rosendals Slott in 1615. Steenvinkel was in Denmark at this time what would be called a star architect today. He was a favorite of the Danish King Christian IV and, in addition to several magnificent buildings, designed the octagonal tower at Rosenborg Castle in Copenhagen.
Rosendals Slott was built in the Dutch Renaissance style, representing an architectural style of the early 17th century, the absolute non plus ultra of magnificent buildings in the Danish kingdom. Rosendal Castle looks from the outside just as it was built 400 years ago.
The oldest parts of the castle are the north wing and the right-angled west wing as well as the tower. Around 1750, the east wing was built, giving the castle its ground plan in form of a south-facing U. This U-shape is surrounded by large commercial buildings, forming a large and almost enclosed complex with a spacious inner courtyard. The exterior of the castle is surrounded by a wide moat.
On the west and north side of the castle is a small grove with ancient oaks and hornbeams, which is considered an important biotope for different animal species in the agricultural region. The partial hollow trunks of the oaks offer ideal breeding caves for bats, woodpeckers, owls and forest pigeons. You can also find stag beetles, hermit beetles and even pine martens.
The entire castle complex was declared a historic monument in 2005, but it is privately owned and can not be viewed from inside.
Similar destinations in the area