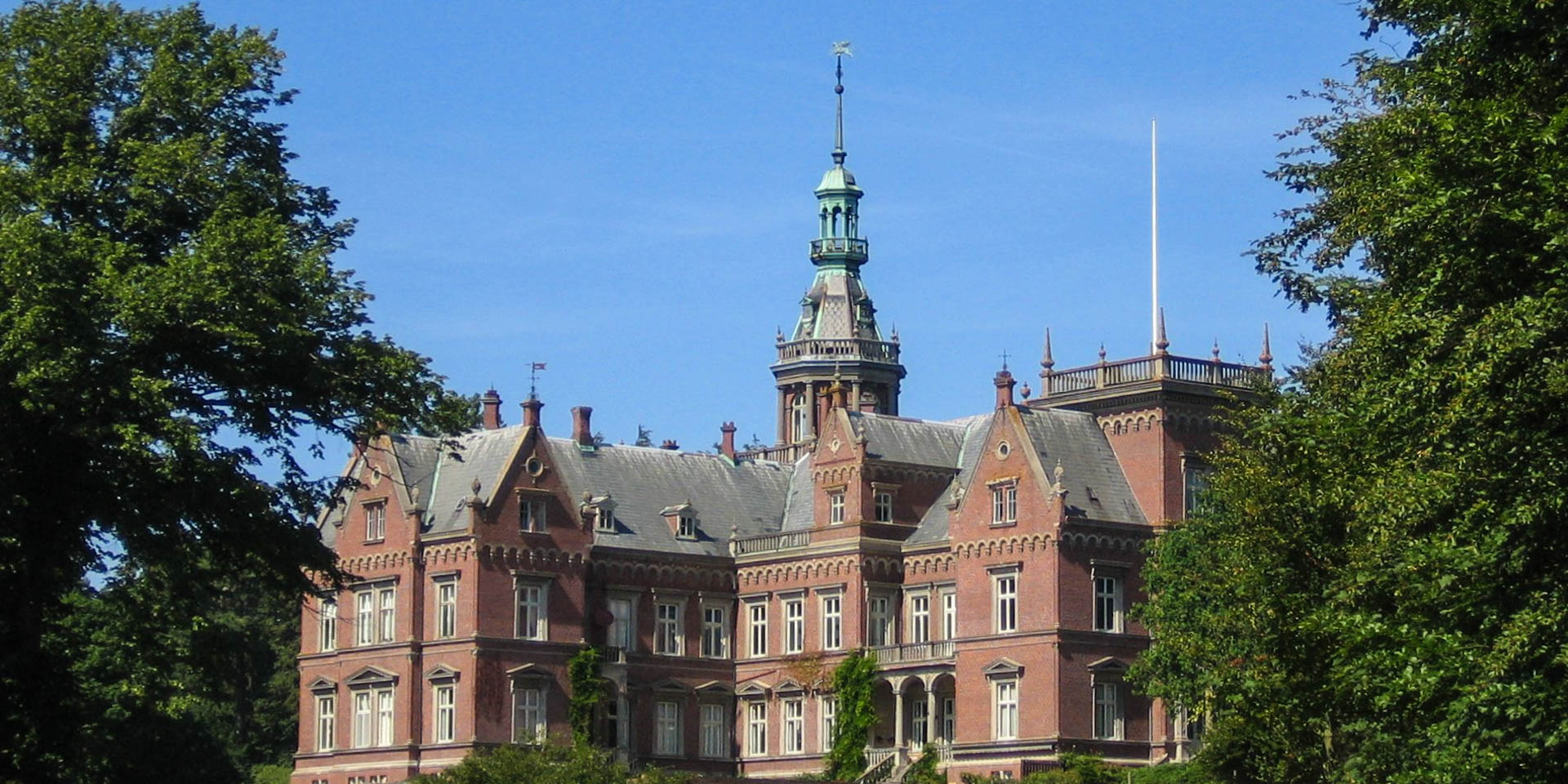 Kulla Gunnarstorps Slott
Castle in Kulla Gunnarstorp
Kulla Gunnarstorps Slott is located on the park-like grounds of the estate Kulla Gunnarstorp near the Öresund between the villages Hittarp and Domsten, about 10 kilometers north of Helsingborg.
In fact, there are two castles on the extensive grounds of the large estate in the middle of the nature reserve Kulla Gunnarstorp. On the one hand, a moated castle from the 16th century and on the other hand, a castle from the end of the 19th century.
The old moated castles consists of a large, two-storey main building with two one-storey wing buildings. It was built at the end of the 16th century by order of Jörgen Brahe, brother of the famous astronomer Tycho Brahe. It has been unoccupied for a long time, but is still in good condition.
Kulla Gunnarstorp went through many hands in the past centuries. First by sale, later by inheritance. Baltzar von Platen came in possession of the estate in 1861 by inheritance. He built the new castle according to the plans of the Danish architect Christian Zwingmann. The two-storey castle consists of two wings and impresses with its decorative brickwork and the ornately decorated top of the tower.
The whole property is privately owned, but the grounds are part of the nature reserve and are open for walkers. However, the two castles themselves can not be visited from the inside.
Similar destinations in the area