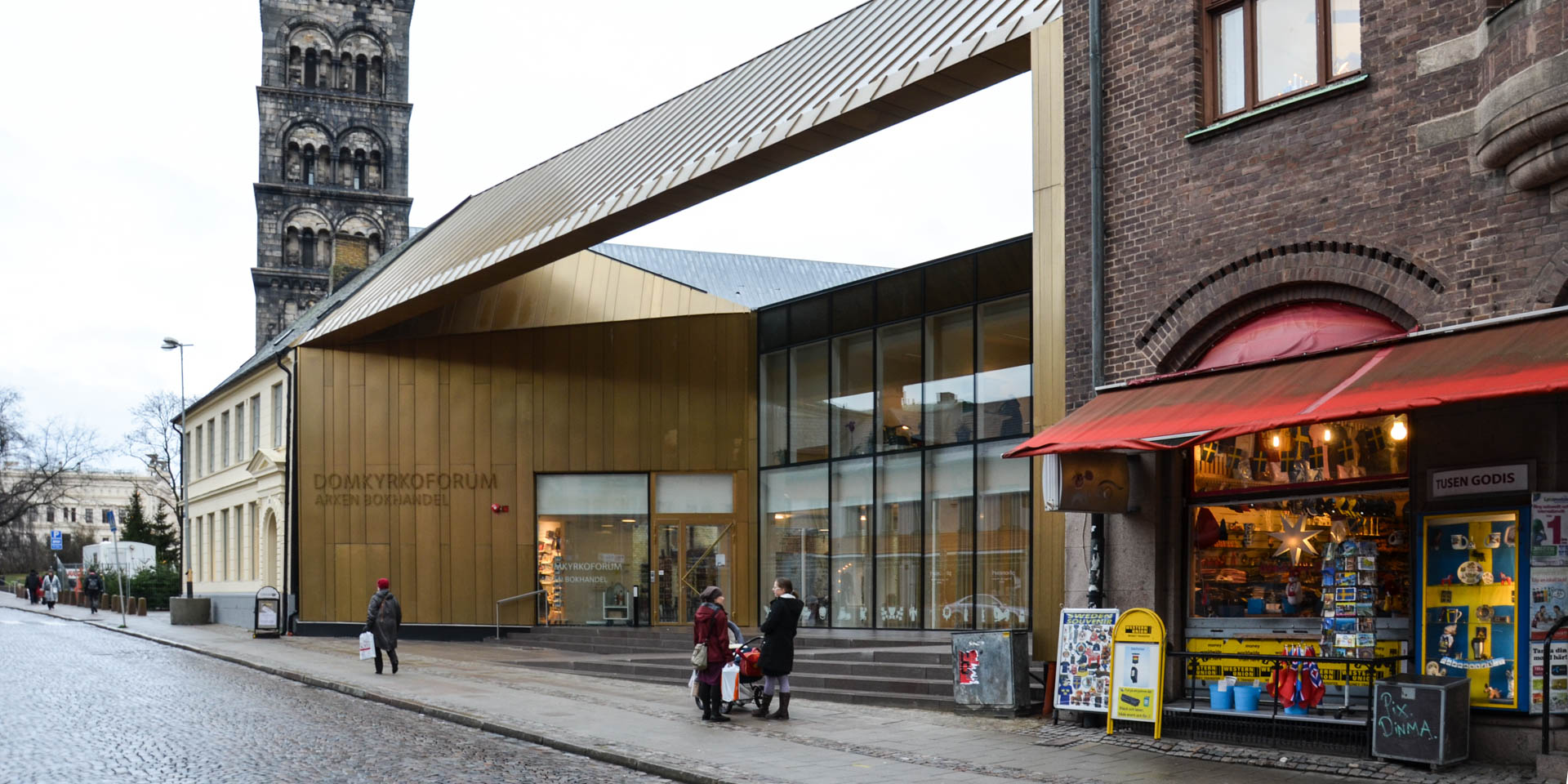 Domkyrkoforum
Visitor center in Lund
Domkyrkoforum is the visitor center for the Lund Cathedral and forms, with its extravagant architecture, an interesting contrast to the early medieval cathedral in the historic center of Lund.
The Domkyrkoforum, with its quiet reading corners and changing art exhibitions, serves the purpose of increasing the experience of visiting the cathedral. Detailed information on the oldest cathedral in Scandinavia can be accessed at the visitor center on several screens or can be learned with the help of a documentary film.
There is also a small café, a souvenir shop and restrooms. Other rooms are available for small concerts, meetings or for visiting groups such as schools or confirmation classes.
The visitor center was designed by architect Carmen Izquierdo and opened on the first Advent 2011, together with the cathedral square, designed by landscape architect Charlotte Lund. In November 2012, Domkyrkoforum was awarded the Kasper-Salin Prize, the most prestigious architecture award in Sweden and the Skåne architectural award.
Domkyrkoforum:

Opening hours
Open today: 10:00 – 17:00
---
1. January – 31. December
Monday – Friday: 10:00 – 17:00
Saturday: 10:30 – 15:00
Sunday: 12:30 – 15:00
Similar destinations in the area