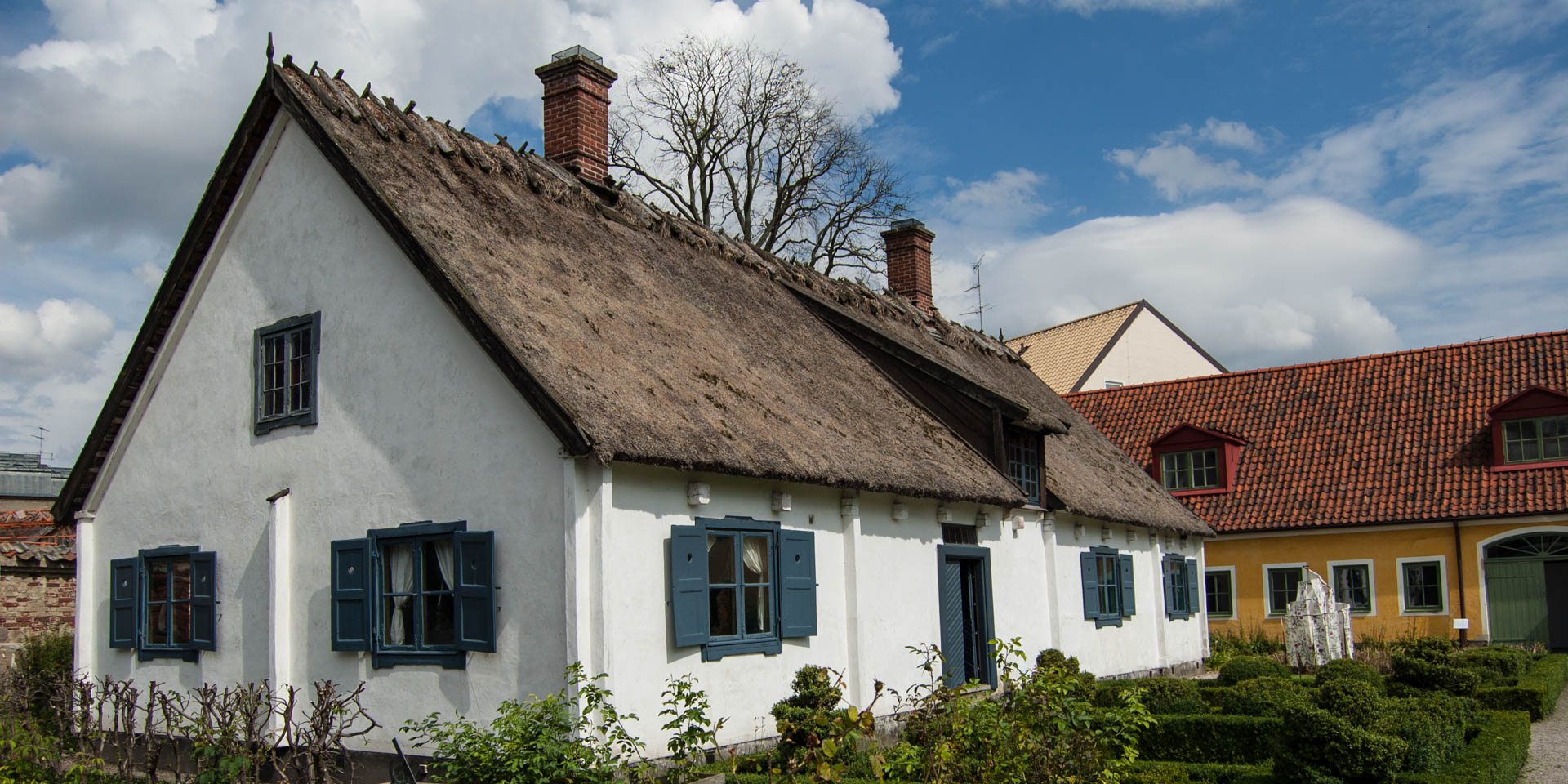 Popular destination
Kulturen i Lund
Open-air museum in Lund
Kulturen i Lund is the combination of a large open-air museum and a museum of cultural history. Just a few steps away from the medieval Lund Cathedral, Kulturen forms with its historic buildings a small district of its own in the center of Lund.
The open-air museum consists of 30 historical buildings dating from different periods, the oldest from the late Middle Ages, the most recent from the 1930s. They also show a cross-section through the former living and life situations of the different social classes – simple workers' cottages, farms, civil townhouses and a representative mansion.
The houses are partly surrounded by typical gardens and the whole arrangement of buildings, cobbled streets, small squares and open spaces gives the impression of a grown city district. Some of the buildings are decorated in the original way, while another part of the buildings houses the extensive cultural-historical exhibitions of the museum.
The exhibits of the museum are from several centuries and various regions of Sweden and the world. They can be seen in around 20 different exhibitions. Most of them are permanent exhibitions, with subjects like the history of the university, medieval Lund, historical glass and weapons or historical and modern toys.
The museum is largely suitable for wheelchairs. Ramps, lifts and several handicapped toilets are available. However, some of the historic buildings are too narrow for wheelchairs as well as for baby carriages.
The café in the museum sells pastries, snacks and ice cream. For the big appetite, the restaurant Kulturkrogen is located next to the entrance building. In the shop in the entrance hall of the museum you will find books on various topics of the museum and a wide selection of handicraft products from the region.
---
Important:Dogs are not allowed in the museum and there is no smoking on the entire site.
Kulturen i Lund:

Opening hours
Open today: 12:00 – 20:00
---
Opening hours
1. January – 30. April
Tuesday – Wednesday: 12:00 – 16:00
Thursday: 12:00 – 20:00
Friday: 12:00 – 16:00
Saturday – Sunday: 10:00 – 16:00
1. May – 15. September
Monday – Wednesday: 10:00 – 17:00
Thursday: 10:00 – 20:00
Friday – Sunday: 10:00 – 17:00
16. September – 31. December
Tuesday – Wednesday: 12:00 – 16:00
Thursday: 12:00 – 20:00
Friday: 12:00 – 16:00
Saturday – Sunday: 10:00 – 16:00
---
Last update: 08/2022 | Errors and omissions excepted.
Similar destinations in the area