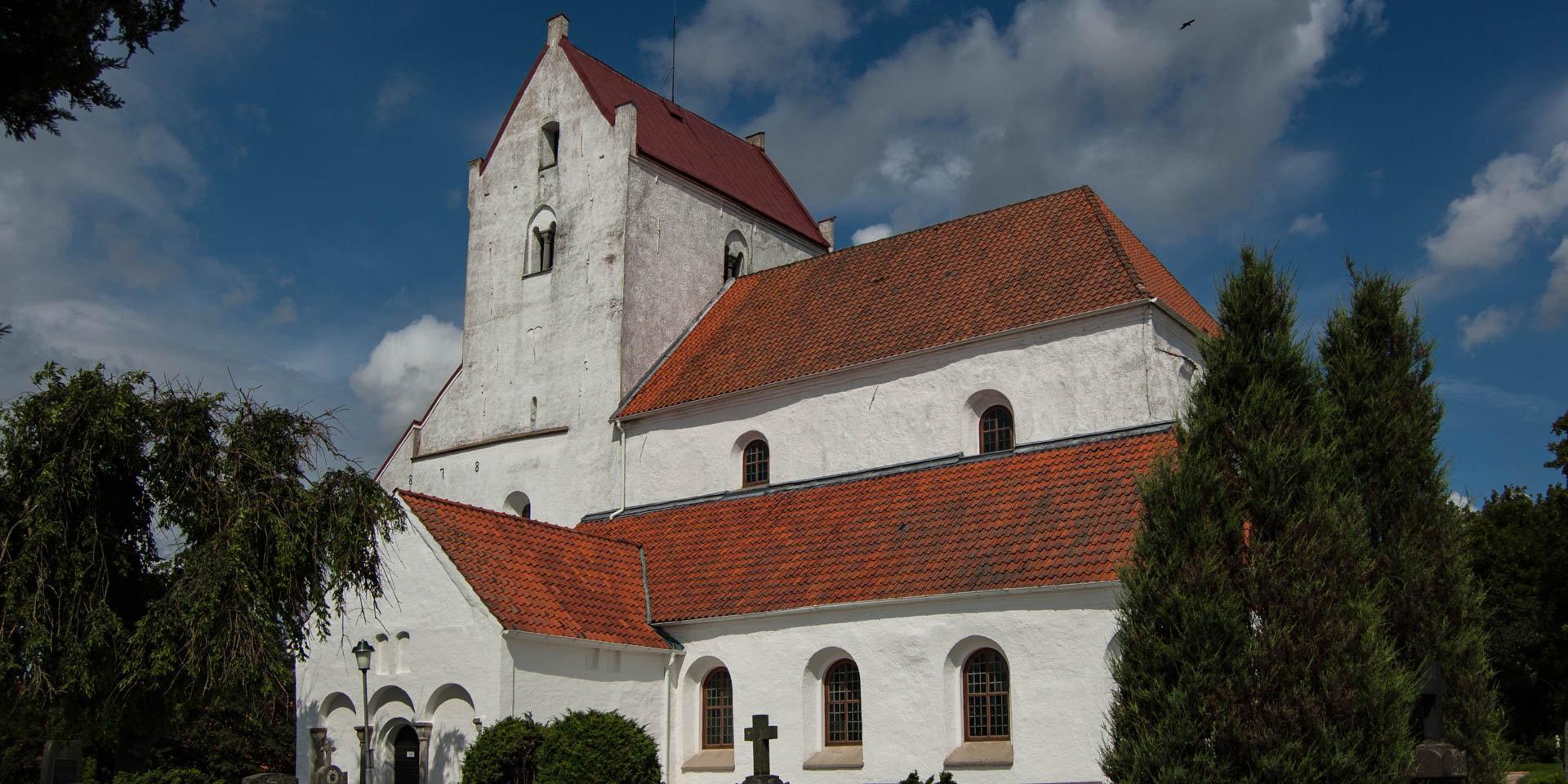 Popular destination
Dalby Heligkorskyrka
Oldest stone church in Scandinavia
Dalby Heligkorskyrka, which dates from 1060, is located on the edge of the small town of Dalby, about 10 kilometers southeast of Lund and is the oldest stone church in Scandinavia.
The size of the Romanesque church was unusual for that time, because the town Dalby was declared a seat of a bishopric in 1060 and Dalby Heligkorskyrka was an episcopal church. Simultaneously with the construction of the church on the grounds of the crown land Dalby Kungsgård, the Dalby Monastery was opened, which developed into the richest monastery in Denmark in the Middle Ages.
Although the era of Dalby as a seat of a bishopric ended by a merger with the diocese of Lund in 1066, the church was further expanded as part of the monastery. It reached its maximum size in the 12th century and was then twice as large as today. Its present appearance was obtained by a reconstruction carried out in 1758, during which almost the entire eastern half of the church was demolished due to dilapidation.
Only a part of the south wall in the central nave with a pillar walled in a niche still exists from the original church of 1060. The rest of the building dates back to the 12th and 13th centuries.
The entrance hall on the south side was built when construction of the Lund Cathedral began. It houses the crypt and impresses with its stone carvings dating from the early 12th century.
An equally remarkable example of early medieval stone carving is the sandstone baptismal font dating from the middle of the 12th century. The foot area is decorated with large human and animal heads and the upper part is decorated with ornamental reliefs which, among other things, represent the baptism of Jesus.
The choir chairs, decorated with rich wood carvings, date back to the 15th century, the ornately decorated pulpit was built in 1705 and the altarpiece decorated with gold is a work of the church sculptor Johan Ullberg, who was well-known in Skåne.
Similar destinations in the area