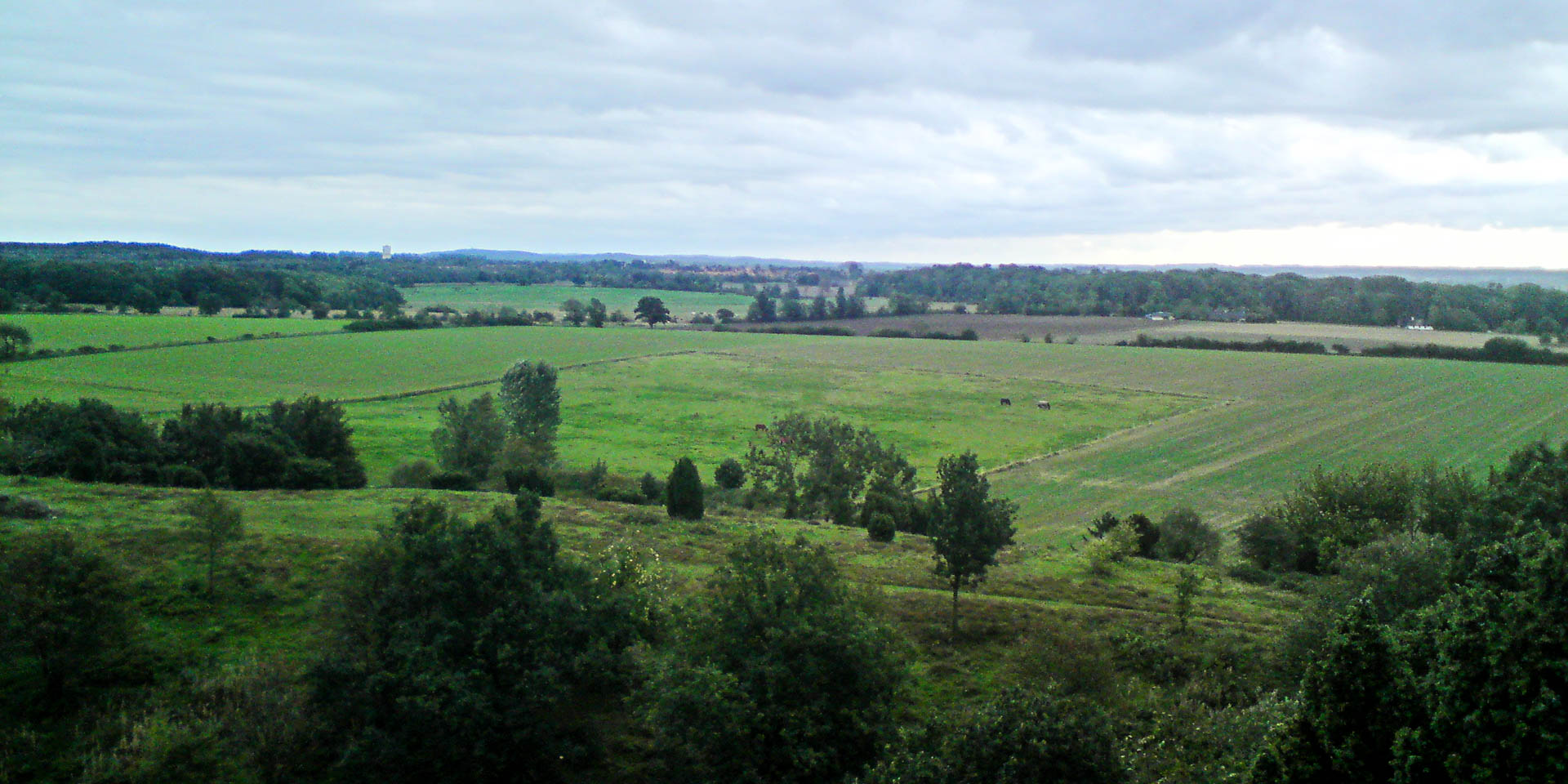 Billebjers Naturreservat
Nature reserve near Dalby
The nature reserve Billebjers Naturreservat is located on the 30 metre high rocky mountain Billebjer, which stretches up from the plain between Södra Sandby and Dalby in the middle of the municipality of Lund.
Billebjer is the northernmost extension of Romeleåsen, Sweden's southernmost tectonic horst, which runs from Billebjer's nature reserve over a length of about 30 kilometres in a southeasterly direction to just before Ystad. The name Billebjer comes from Danish and means "axe-mountain", which alludes to the shape of the mountain, which is reminiscent of the silhouette of an ancient axe.
Until 1946 a quarry was operated at Billebjer where granite and red gneiss were mined. The area was then planted with deciduous forest and since the quarry at the foot of the mountain has naturally filled with clear water, it has been regularly visited by bathers and recreational divers.
Already in the 19th century the Billebjer was a popular excursion destination, because in clear weather one has a far view from the top of the southeastern steep wall to Malmö and over the Öresund. In 1994 the 23 hectare area was finally placed under nature protection.
In the past, the entire area was used as cattle pasture, the remains of which still consist of the open spaces with scattered juniper bushes on the north and south sides of the nature reserve. In order to preserve them in their historical form, including their very special ground vegetation, the areas are kept open by grazing.
The rich soil flora within the nature reserve consists of over 300 different plant species. In early spring, the dry slopes at the foot of the rock massif glow in the dark purple sea of flowers of the pasque flower (Pulsatilla vulgaris), later in the year the flowers of bloody geranium (Geranium sanguineum), dropwort (Filipendula vulgaris), wild thyme (Thymus serpyllum) and arnica (Arnica montana) follow.
The semi-open terrain around the mountain with its bushes is the territory of the red-backed shrike (Lanius collurio), which preferably nests in the dense undergrowth of thorny bushes. The 16 to 18 centimetres tall bird owes its name to the fact that it spears its prey, which consists of large insects as well as amphibians and small mammals, on thorns.
The Billebjers Nature Reserve has three parking spaces and several circular paths. One of the circuits leads around the water-filled former quarry; the other leads through the forest and the old pastures around the rocky hill, as well as to the viewpoint on the top of the rock massif.
Similar destinations in the area