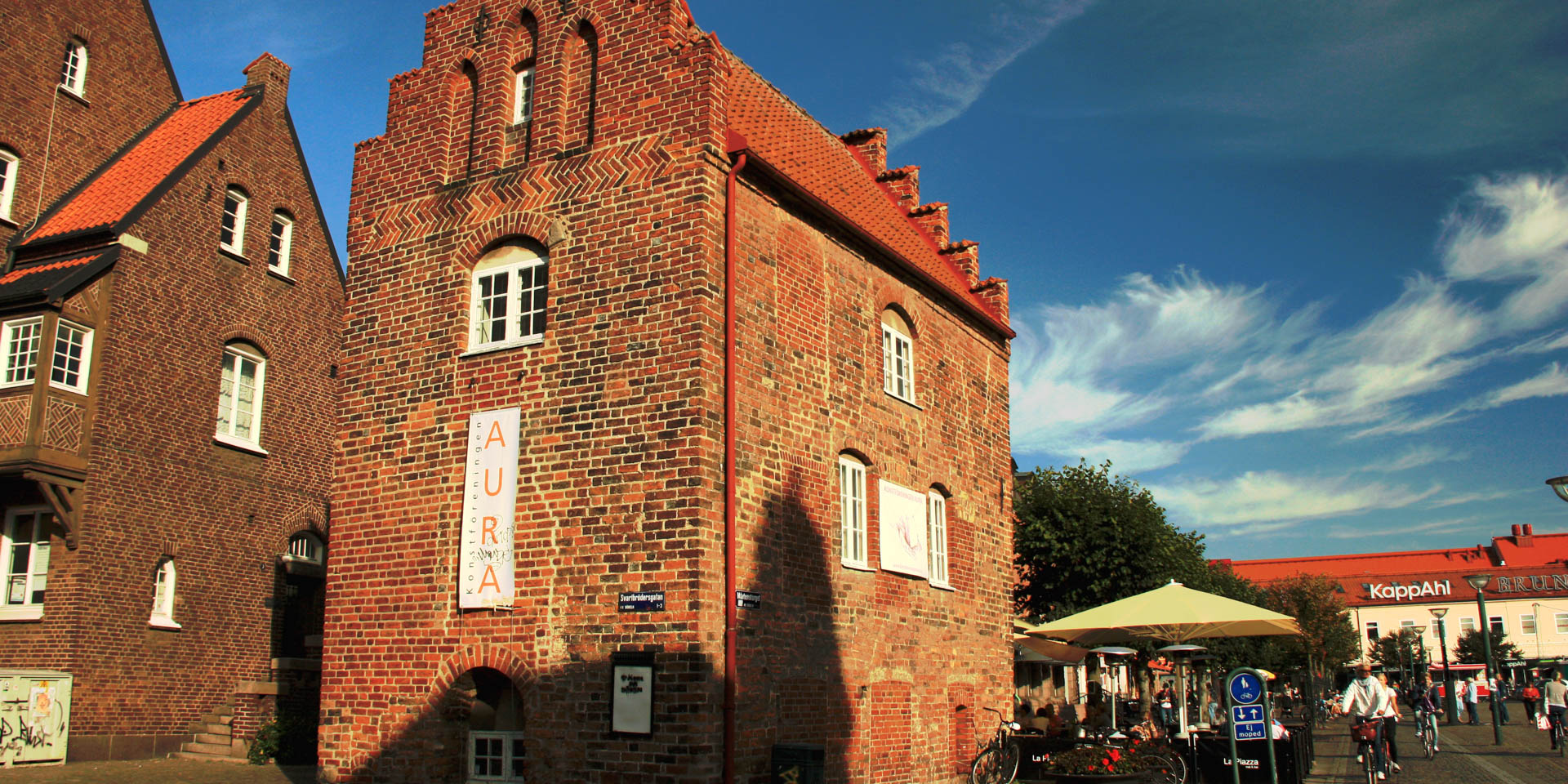 Krognoshuset
Oldest house in Lund
Krognoshuset is a three-storey brick building at the central market square Mårtenstorget. It was built around 1300 and is the oldest non-ecclesiastical building in the city center of Lund.
The medieval house, which is in municipal ownership since 1905, is used by the renowned art association AURA as an art gallery since 1929. Within the historic walls of Krognoshuset the art association operates regularly changing art exhibitions by various artists. At the same time the premises are used by the artists of the association to present and sell their own works.
In the Middle Ages, the house was part of a large farm on the outskirts of the former inner city of Lund. One of the early owners of the farm was the noble family of Krognos, one of the wealthiest aristocratic families in Skåne of the 14th and 15th century.
Among the properties of the family Krognos were the goods Krapperup near Mölle and Bollerup in the municipality of Tomelilla in Österlen. During this time, the clan had the nickname "the rich" – a reputation that was confirmed by the provenly most expensive wedding of the Nordic Middle Ages at Bollerup Castle.
During its more than 700 years of history, Krognoshuset passed through the hands of numerous owners. At first, there were various noblemen, but from the end of the 17th century the building was more frequently owned by several university professors. One of the most famous of these was the physician and later medical professor Johan Jacob Döbelius, the founder of the sanitarium Ramlösa in Helsingborg.
Krognoshuset:

Opening hours
Open today: 12:00 – 17:00
---
1. January – 30. June
Wednesday – Sunday: 12:00 – 17:00
20. July – 31. December
Wednesday – Sunday: 12:00 – 17:00
Similar destinations in the area