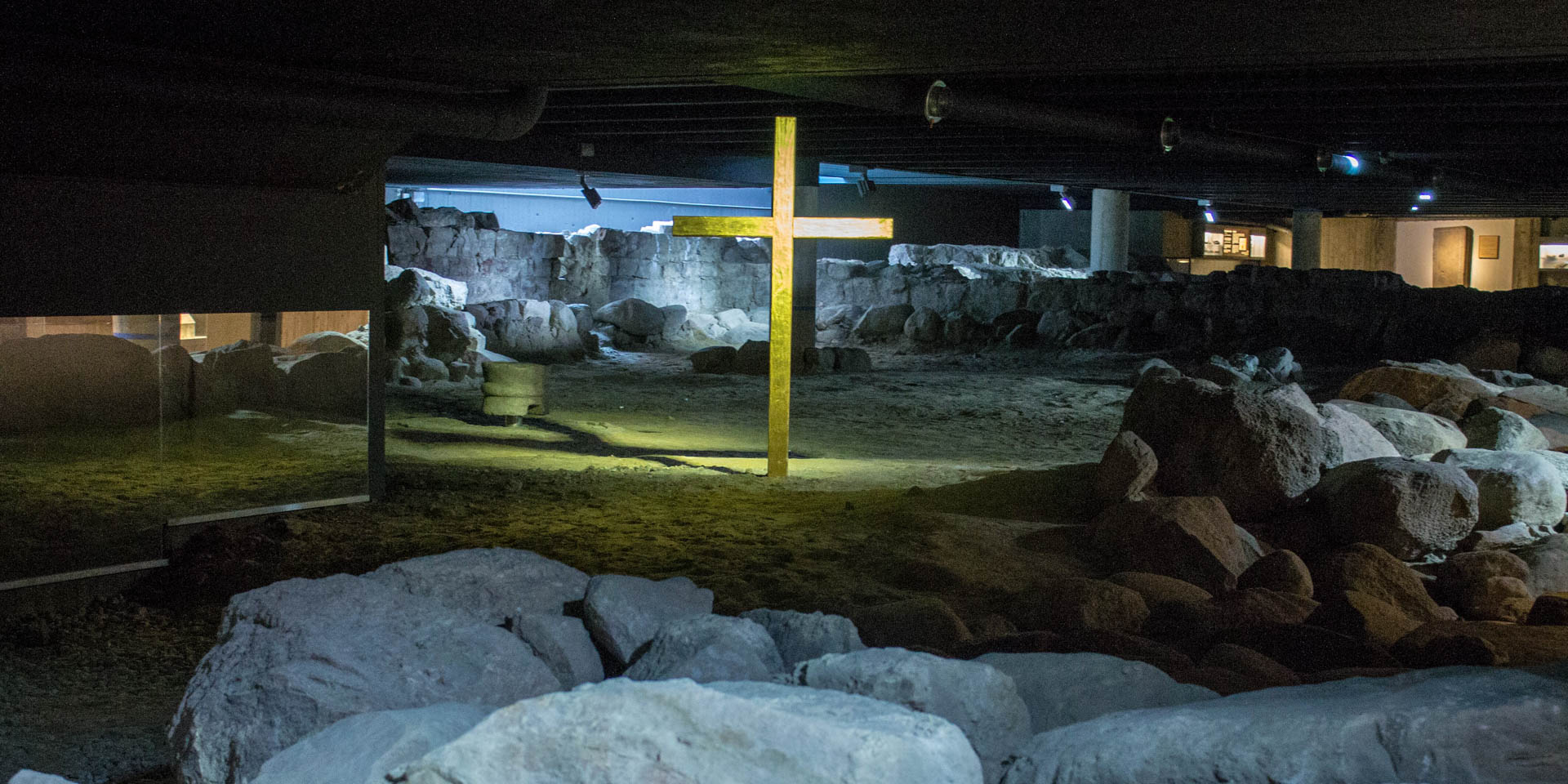 Drottens Kyrkoruin
Underground church ruins in Lund
The most unusual museum in Lund is probably Drottens Kyrkoruin, because it is located underground in the city center and houses the excavation site of a church from the middle of the 11th century.
In the gloom of the large cellar you find to the foundation of the church, which was once the oldest stone church in Lund. It was over 51 meters long, 14 meters wide and built with stones and clay. There was also an ancient baptismal font, and it is certain that Drotten Kyrka was originally a bishop's church, since at that time only bishops were allowed to baptize.
During the Middle Ages there were 27 churches in the city. In 1536, all the churches were demolished because of the Reformation, except the Lund Cathedral and the monastery church west of the old town center.
Drotten Kyrka also suffered this fate. Its ruins were there over centuries and only archaeologically examined in the 1980s, just before the area was to be built, and finally was.
During the excavations, the remains of an even older church were found on the north side. Probably this was the very first church in Lund and the oldest church in whole Skåne, which was built around 990 by the Danish king Svend Tveskæg.
The long low wall you can walk by in the basement, is the rest of the former north wall of Drottens Kyrka, while the course of the southern wall is marked above ground with dark paving stones in the pedestrian zone. Information panels explain the importance of the exhibits displayed, as well as the individual areas of the ruins, and a model shows how the church looked at its creation.
The underground museum is unmanned and admission is free. To get to the basement, there are two possibilities. The first way leads through a green door next to an Italian restaurant into a corridor, from which a further door leads to a spiral staircase. Alternatively, it is possible to enter the building and the stairs through the restaurant.
Similar destinations in the area