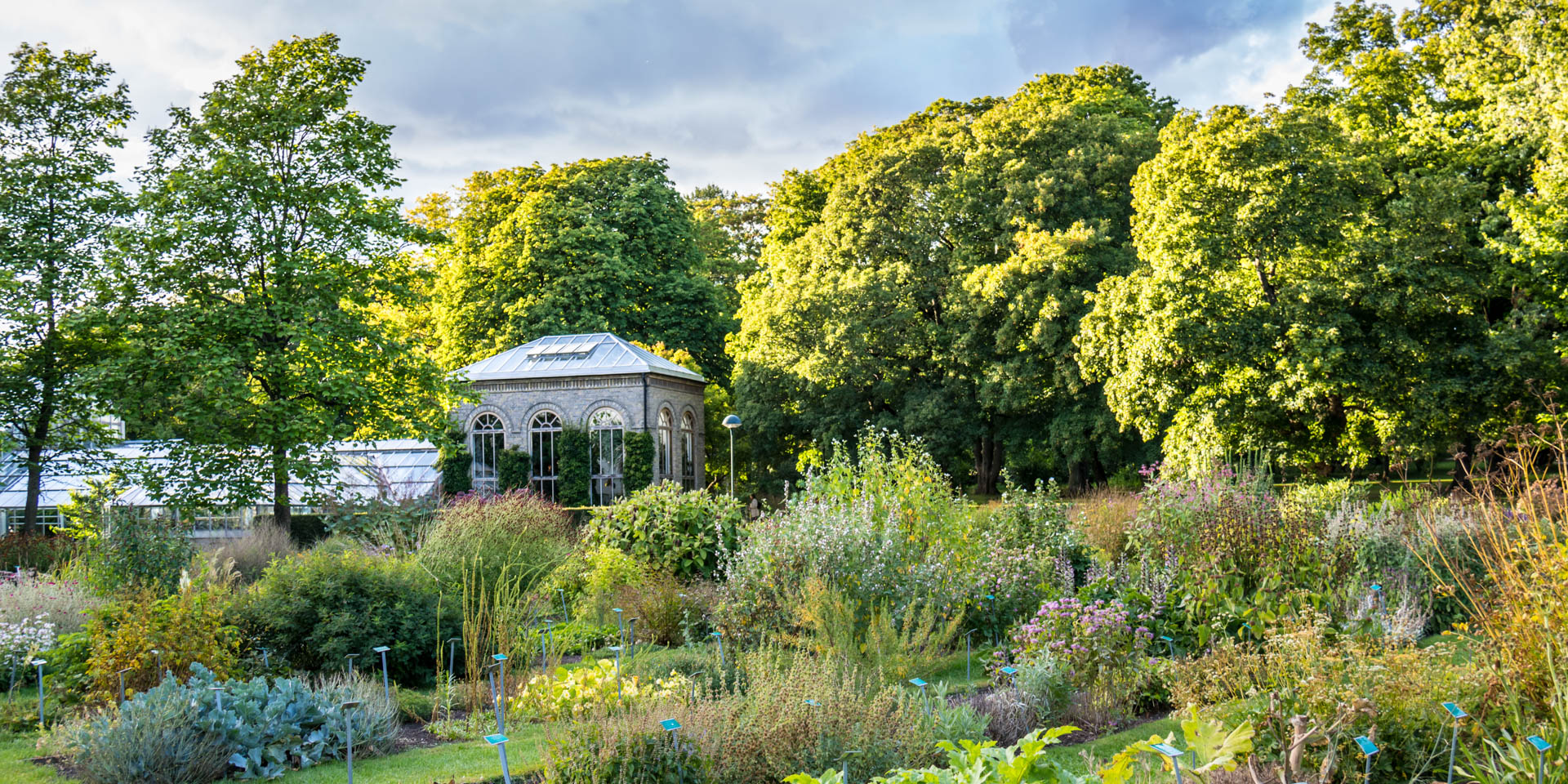 Botaniska Trädgården
Botanical garden in Lund
Botaniska Trädgården is the over 150-year-old botanical garden of the University of Lund. It is located on the edge of the historic city center of Lund and looks like a large green island between the apartment blocks.
The botanical garden in Lund is open all year for free and has an impressive outdoor area of 8 hectares, with more than 7,000 different plant species. A further 2,000 plant species from predominantly tropical and subtropical regions are found in the large greenhouse.
The outdoor area at Botaniska Trädgården is divided into several areas. There is a large garden with a variety of medicinal and spice plants, a rock garden which is mainly populated by mountain plants and a vegetable garden with everyday vegetables plants and some rare old varieties.
Another part is devoted to the modern forms of cultivation of the most famous ornamental plants. There is also a systematic garden, built according to scientific criteria. This alone contains 1,350 varieties, sorted according to the nomenclature developed by Carl von Linné.
Spread over the entire grounds are around 200 different species of trees and shrubs. These are mainly very old specimens, some of which have been growing there since the founding of the botanical garden.
The large greenhouse of the botanical garden is divided into 9 different climate zones in which plants from all over the world thrive under the appropriate climatic conditions. There is, for example, a cacti house with a dry desert climate, an orchid house and a palm house with humid tropical climate, a cool and shaded house for ferns, as well as a classic orangery with hundreds of years old dwarf palms and yuccas.
Next to the greenhouse is the Café Botan, which is open during the summer season from mid-April to mid-September. The shop in the greenhouse offers books, garden decoration and also interesting plants.
Toilets (also handicapped) are located next to and within the greenhouse. Dogs may be carried in the park, but must always be leashed.
Similar destinations in the area