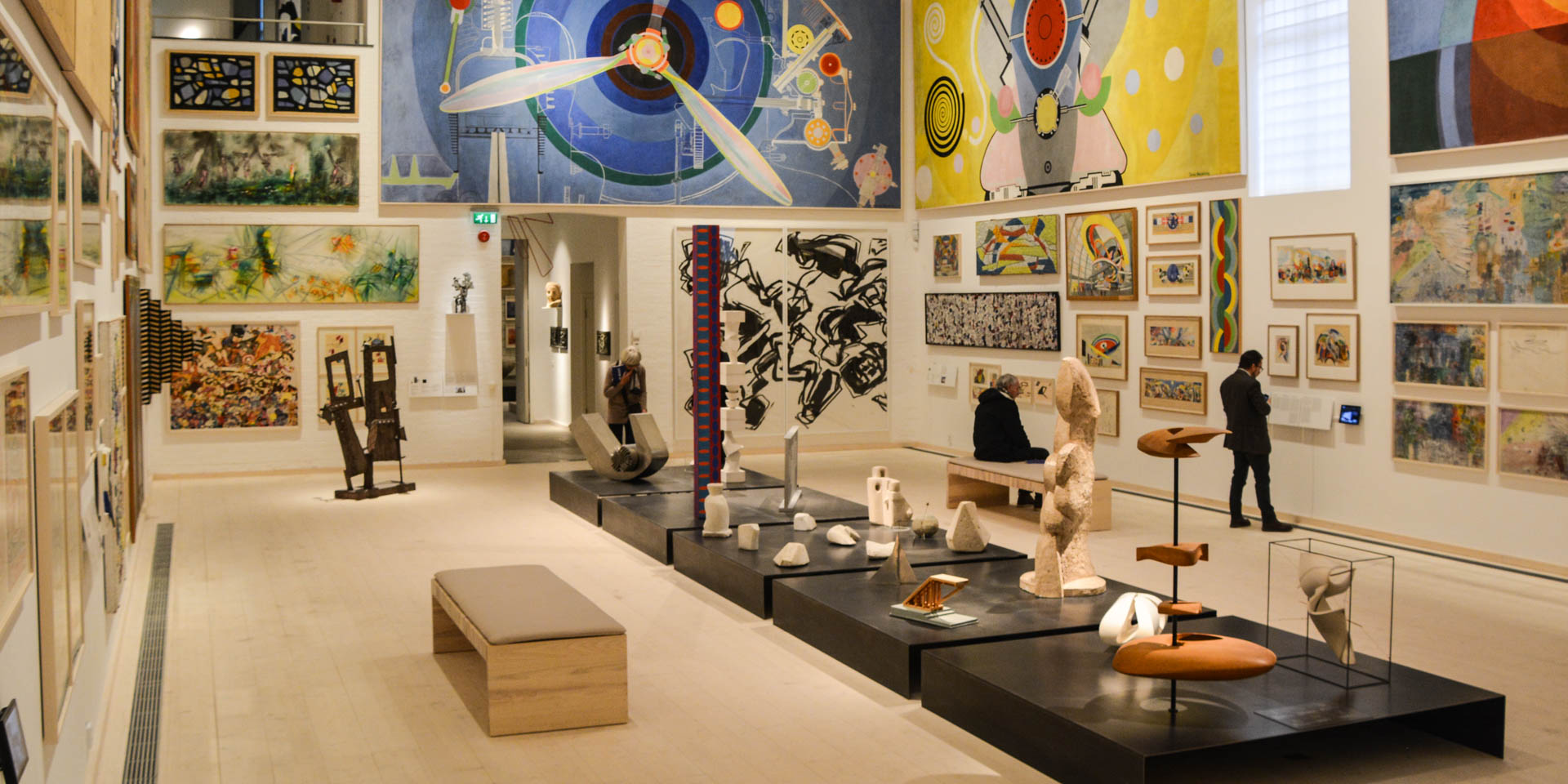 Skissernas Museum
Art museum in Lund
Skissernas Museum in Lund is an unique art museums, because its focus is not on the presentation of finished works of art, but shows the creation of these artworks.
The museum with the second name Museum of Artistic Process and Public Art was founded in 1934. With about 30,000 exhibits, there is the world's largest collection of sketches, templates and models for the production of works of art.
There are preliminary works of international artists of modern and contemporary art – from simple pencil sketches of first ideas up to five meter large plaster models. You can find works of Sonja Delauny, Henry Moore, Henri Matisse and the famous Mexican painters Diego Rivera and David Alfaro Siqueiros, as well as numerous Swedish artist.
The extensive permanent collection is complemented by repeatedly changing exhibitions of various artists through the year. At the same time, the museum offers a comprehensive program for children, youth and adults with guided tours, concerts, lectures and an art workshop.
The museum does not have parking spaces for visitors, but is only a few minutes' walk from the old town and Lund Cathedral. Disabled toilets are located in the entrance area and the individual floors of the building are accessible by elevator.
Skissernas Museum:

Opening hours
Open today: 11:00 – 17:00
---
1. January – 31. December
Tuesday – Wednesday: 11:00 – 17:00
Thursday: 11:00 – 21:00
Friday: 11:00 – 18:00
Saturday – Sunday: 12:00 – 17:00
Similar destinations in the area