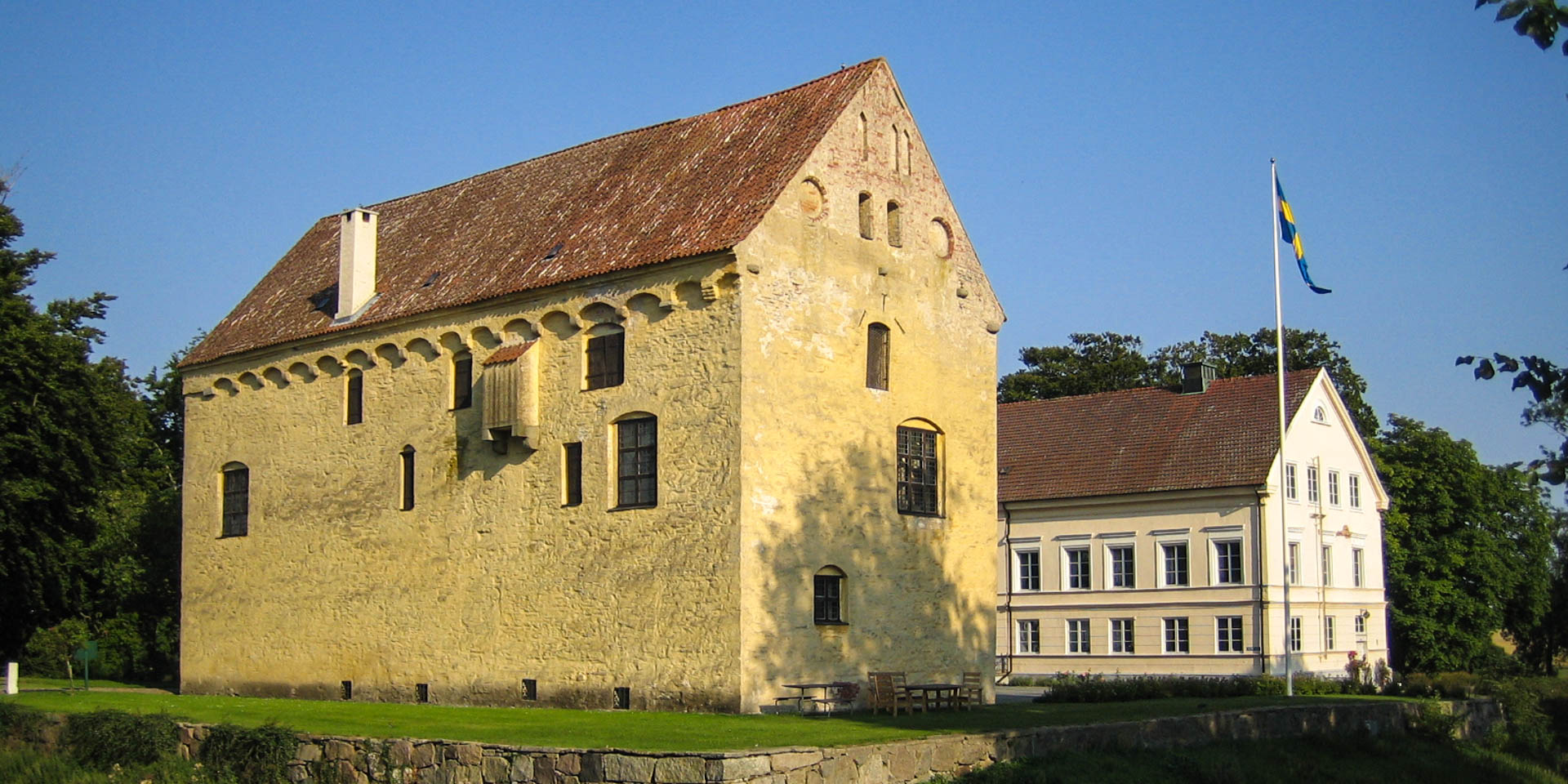 Bollerups Borg
Historic castle south of Tomelilla
Bollerups Borg is a historic castle from the late 15th century. It is located about 8 kilometres southeast of Tomelilla in the small village of Bollerup in the south of the municipality of Tomelilla Kommun.
The castle was first mentioned in writing in the middle of the 13th century, but it is probably a lot older. It took on its present form towards the end of the 15th century, when the three-storey main house that still exists today was built. Bollerups Borg is built on an artificial island surrounded by a moat, and over time it transformed from a fortification to something more like a mansion.
Visiting Bollerups Borg
The castle grounds are freely accessible and the castle itself is now part of Bollerups Lantbruksinstitut, a kind of agricultural university. In summer, you can take part in guided tours of the castle and the adjacent Bollerups Kyrka. The fact that the castle has its own church shows the importance it once had. Only 5 kilometres to the west you will find a similar combination with Tosterups Slott and Tosterups Kyrka, but this castle is not open to the public.
Bollerups Borg changed hands frequently over the years and was repeatedly in the hands of wealthy Danish families. The castle is particularly well known as the venue for the wedding of Tyge Axelsen Brahe and Magdalene Krognos in 1502, at which more than 20,000 litres of beer and wine are said to have been poured. This was also the heyday of the castle, which increasingly fell into disrepair from the 17th century onwards and was even used as a granary for a time.
Only when Tage Ludvig Sylvan, the mayor of Ystad at the time, bought the castle in 1844 did the tables turn. The wealthy businessman also owned the well-known castle Glimmingehus, and after his death a foundation was created that eventually established Bollerups Lantbruksinstitut in 1902. In the years that followed, Bollerups Borg was restored, making it one of the best-preserved medieval castles in Sweden today.
Similar destinations in the area