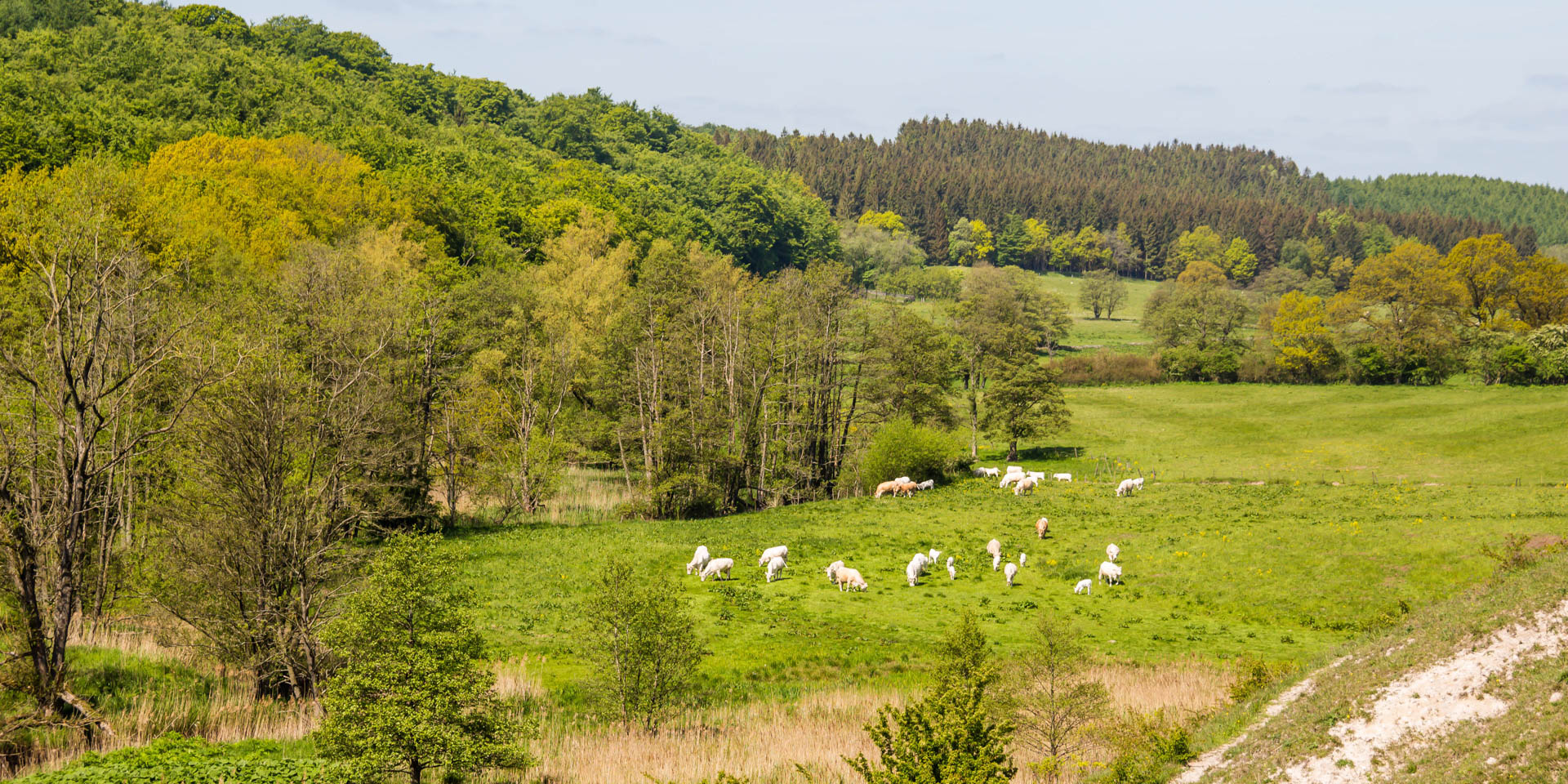 Popular destination
Fyledalens Naturreservat
Nature reserve near Tomelilla
Fyledalens Naturreservat is located about six kilometres west of Tomelilla and is a large nature reserve stretching across the municipalities of Tomelilla Kommun, Ystads Kommun and Sjöbo Kommun.
The nature reserve stretches along the small river Fyleån, which forms the natural border between Tomelilla Kommun and Ystads Kommun. Since 2015, Fyledalens Natureservat has protected the valley of the river and covers an area of 946 hectares.
Discovering Fyledalens Naturreservat
The only marked circular trail in the nature reserve, the Stenbyrundan, starts at the car park and is 2.2 kilometres long. The trail leads through a forest east of the valley up to Stenby Backe, a large hill. Further north, several trails criss-cross the nature reserve, which you can explore on your own, or use the disused railway tracks that once connected Malmö with Simrishamn to ride a draisine.
In the south, the small but highly recommended nature reserve Benestadas Backar Naturreservat with its impressive hilly landscape adjoins. North of Fyledalen the 11th stage of the fourth section of the long-distance hiking trail Skåneleden passes.
The Nature of the Fyledalen
The almost 20-kilometre-long and 50-metre-deep valley through which the Fyleån meanders was formed about 15,000 years ago. Towards the end of the last ice age, huge amounts of ice melted around what is now Lake Vombsjön and the meltwater carved a path through the landscape. The wet, flat meadows and steep, tree-covered slopes are now habitats for countless animals and plants. This biodiversity makes Fyledalens Naturreservat one of Sweden's most important protected areas.
The valley is home to 17 species of bats; there are only two more species in the whole of Sweden that are not found here. Hundreds of beetle species also live in the forests, as well as deer, wild boar and sometimes an elk roams the area.
The Fyleån is a habitat for a large population of European fire-bellied toads (Bombina bombina), European tree frogs (Hyla arborea) and the northern crested newt (Triturus cristatus), a salamander species. This diversity of small creatures also attracts numerous bird species, from common kingfishers (Alcedo atthis) to golden eagles (Aquila chrysaetos), and makes the area interesting for amateur ornithologists too.
Similar destinations in the area