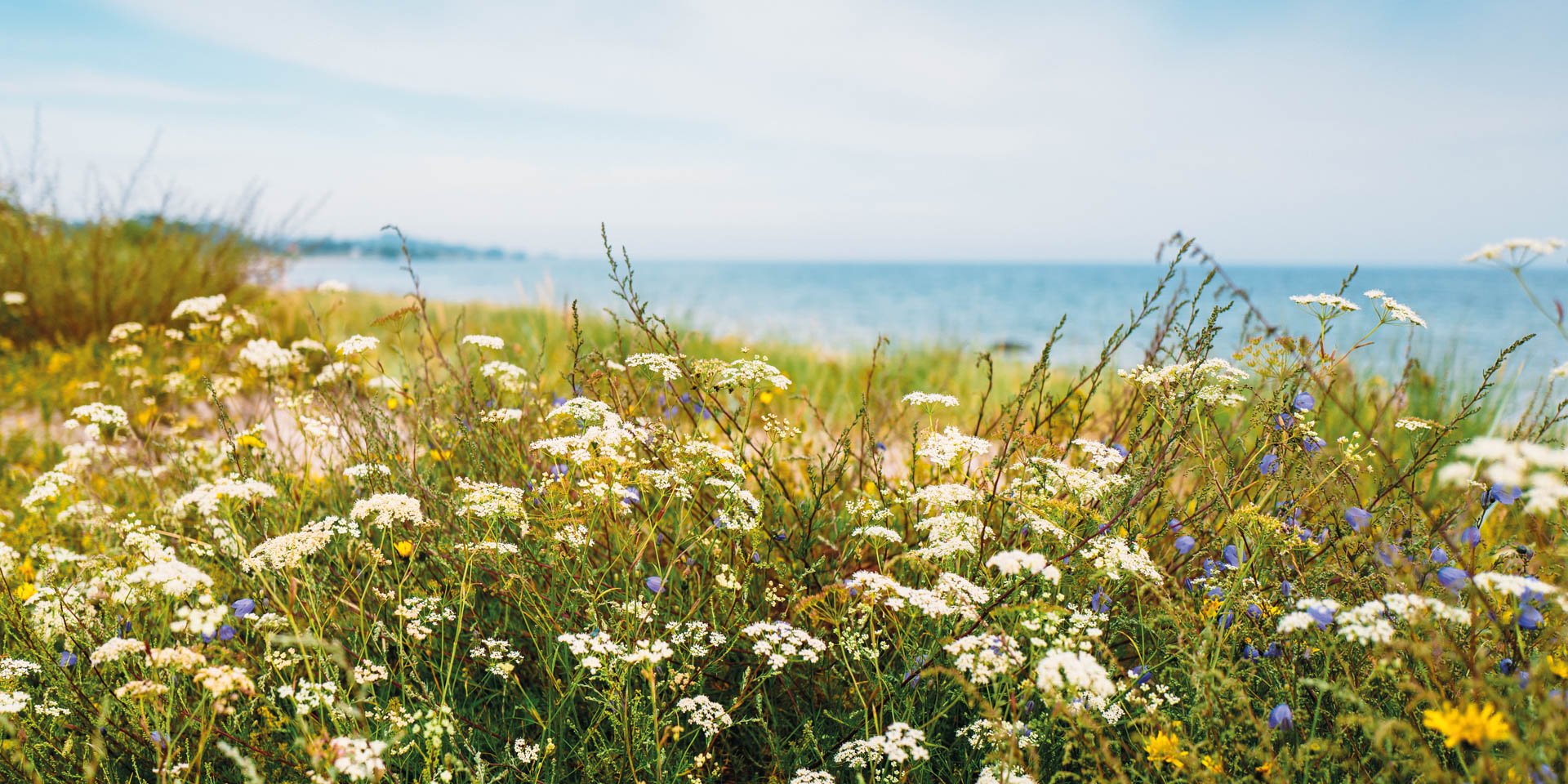 Mossbystrands Naturreservat
Nature reserve near Abbekås
Not far from the small village of Mossby on the coast of the municipality Skurups Kommun the nature reserve Mossbystrands Naturreservat protects a small coastal strip with dry meadows, dunes, beach and seashore.
Mossbystrands Naturreservat is only five hectares in size, but it displays the full range of coastal flora adapted to this dry area. The dry meadows are home to a striking number of thrifts (Armeria maritima), which grow here in large cushions and whose numerous pink flowers extend only slightly above their grassy leaves.
The plant cushions of the thrifts are accompanied by stands of other species tolerant of the dry climate such as the harebell (Campanula rotundifolia), lady's bedstraw (Galium verum), Breckland thyme (Thymus serpyllum) and the common pasque flower (Pulsatilla vulgaris).
On the dunes directly on the beach, typical grasses that bind the sand grow, such as European beachgrass (Ammophila arenaria) and sand ryegrass (Leymus arenarius). Elsewhere, it is the sea sandwort (Honckenya peploides), a very hardy succulent, which occurs in large groups and binds the sand. The nature reserve Mossbystrand is also home to the rather unusual sea pea (Lathyrus japonicus), which often uses the stalks of the beach oat as a climbing aid for its tendrils.
In front of the dune belt is the part of the sandy beach Mossbystrands Badplats, which belongs to the nature reserve and is 1.5 kilometres long in total. With its fine white sand, it is one of the most beautiful beaches on the south coast of Sweden.
Similar destinations in the area