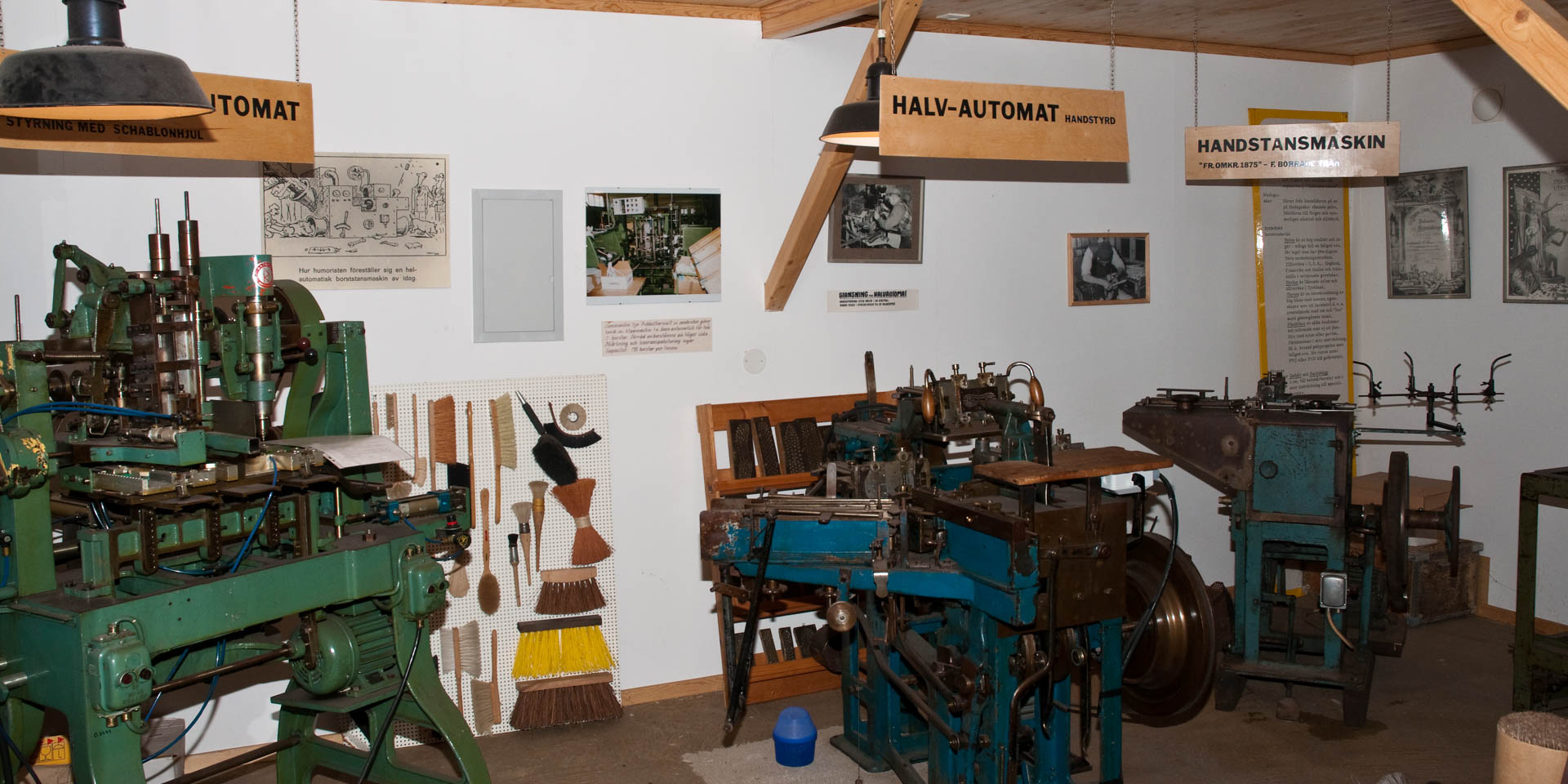 Onslunda Hembygds- och Borstmuseum
Heritage & brush museum in Onslunda
The local history museum Onslunda Hembygds- och Borstmuseum is located in the centre of the small village of Onslunda in the municipality of Tomelilla Kommun, about ten kilometres northeast of the city of Tomelilla.
The heritage & brush museum has its origins in the early 20th century, when the farmer Gustaf Henriksson came into possession of a unique hand mill, which sparked his passion for collecting. Today, the gathered objects fill the former farmhouse. The exhibition consists largely of handicrafts and various farming equipment from the second half of the 19th century.
Borstmuseum in Onslunda
The brush museum is particularly well known as part of the local museum, which shows the heyday of bristle binding in Onslunda at the end of the 19th century. Mårten Larsson, known as the "Brush King", managed to build up a company with 25 employees and about 75 home workers from the surrounding area during this period. Today, brushes are still made locally on a small scale, and the local heritage association Othinslunda Hembygdsförening regularly offers workshops in the art of brush-making.
The brushes are sold in a historic shop in the museum that once belonged to shopkeeper Alma Trapp. The popular resident of Onslunda stood behind the counter of her small shop until her death at the age of 84. A small schoolroom also recalls times gone by, with school desks and various objects from several eras of local school history.
Similar destinations in the area