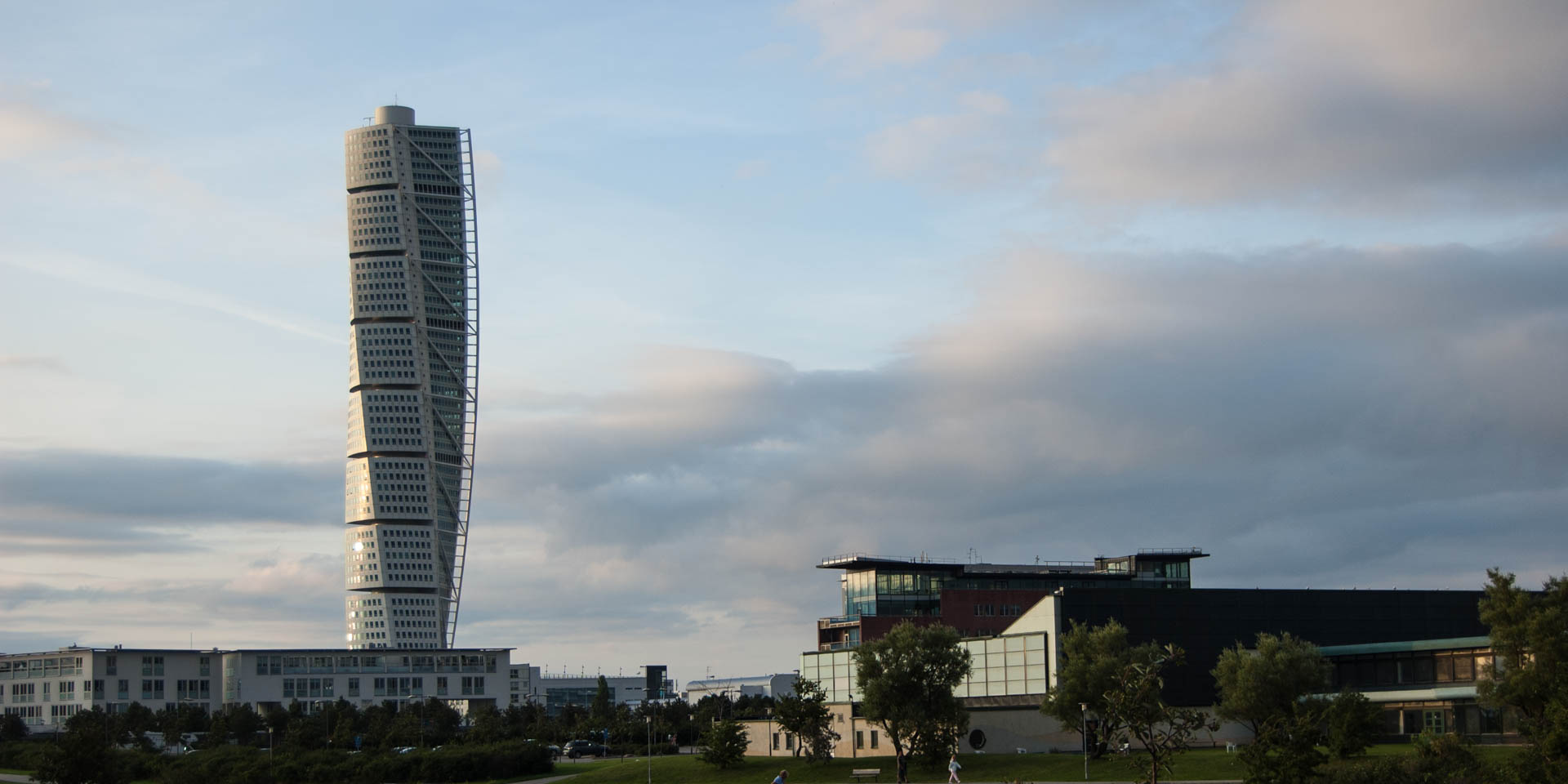 Turning Torso
Skyscraper in Malmö
The Turning Torso in Malmö is the tallest skyscraper in Scandinavia, with 54 floors and a height of 190 meters. The building was designed by the Spanish architect Santiago Calatrava and is based on his sculpture of a twisted human body, the Twisting Torso.
The Turning Torso is located in the new neighborhood Västra Hamnen and was opened in 2005 after five years of planning and construction. The tower is beside the Öresund bridge the new landmark of Malmö.
The tower consists of nine cubic parts, each containing five floors and a mezzanine. Each floor is rotated 1.6° to each lower floor. This results in a rotation about a total of 90° and thereby creates the impression that the tower would rotate around its own axis.
Due to the fact that the tower is close to the shore, the supporting steel structure had been designed in a way, that there are only slight swaying even at high wind speeds. So the spire only moves about 30 centimeters at a wind speed of 160 km/h.
In the top seven cubes are a total of 147 apartments in sizes from 45 to 190 square meters. The two lower cubes contain office floors with a total area of 4,000 square meters.
Turning Torso:

Opening hours
21. July – 16. August
Wednesday – Friday: 10:00 – 11:00
Wednesday – Friday: 13:00 – 14:00
Wednesday – Friday: 15:00 – 16:00
Sunday: 10:00 – 11:00
Sunday: 13:00 – 14:00
Sunday: 15:00 – 16:00
Similar destinations in the area