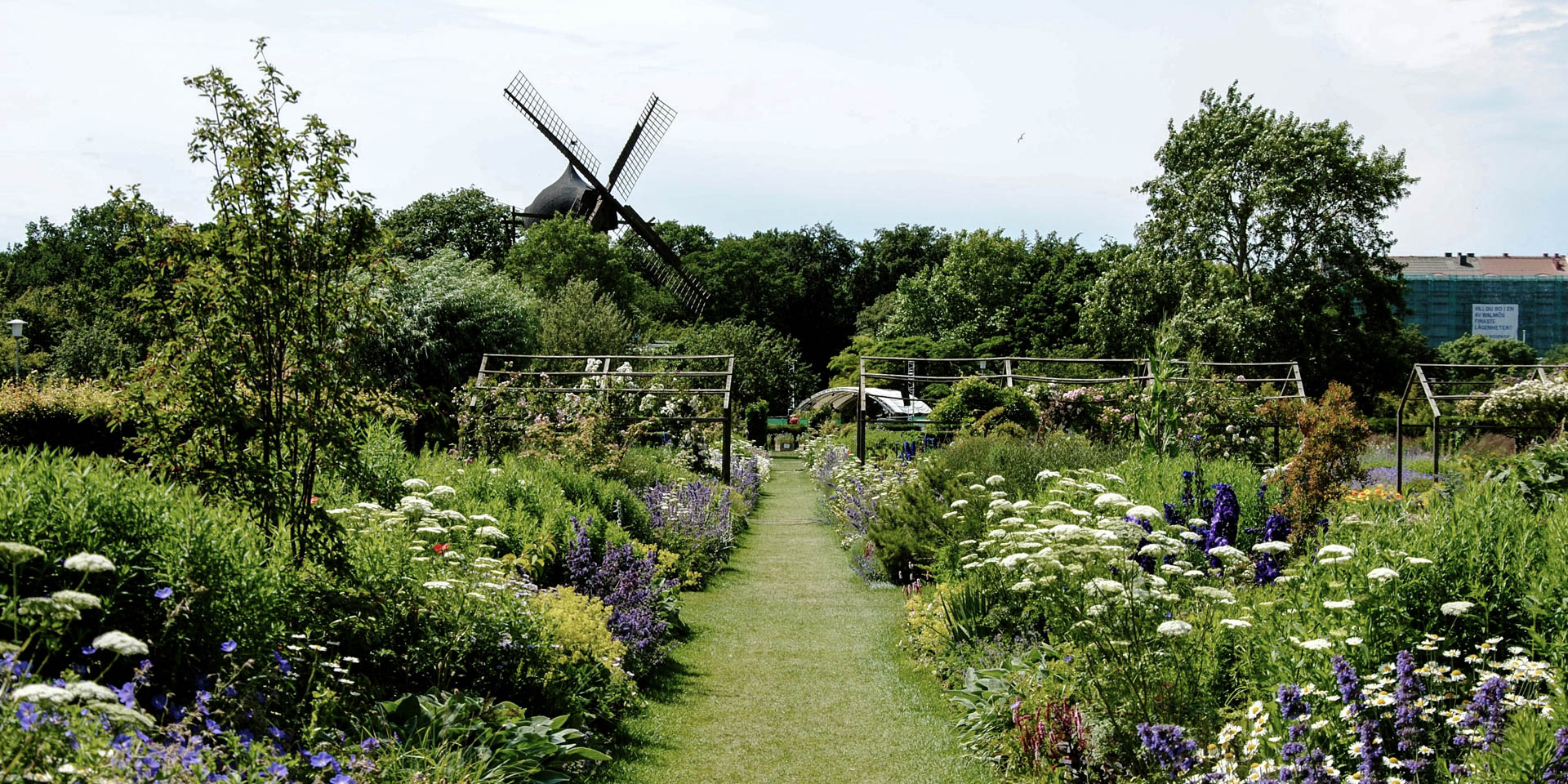 Insider tip
Slottsträdgården
Castle garden in Malmö
Slottsträdgården, the castle garden in Malmö is located on the fortress island, immediately behind the castle Malmöhus. The garden has an area of about 12,000 square meters and is operated by a private club on ecological principles.
In Slottsträdgården a large number of different crops and ornamental plants are cultivated and sold which would make the hearts of dedicated garden owners beats faster. The complex is divided into different areas, such as kitchen garden, orchard garden, rose garden, perennial garden, Japanese garden, a greenhouse and is a special place of rest and relaxation in the middle of the big city. Here you can take things easy and unwind, have a picnic in the garden or take a puse in the small garden cafe.
The castle garden is based on an initiative by some enthusiastic Malmö garden lovers. They came width the the idea to create an ecological garden within the city in 1994. In 1997, their idea became reality and they began to create a new garden at the grounds of the former municipal tree nursery at the foot of the fortress.
Slottsträdgården is open all year round, the castle garden cafe only from early April too late October.
Similar destinations in the area