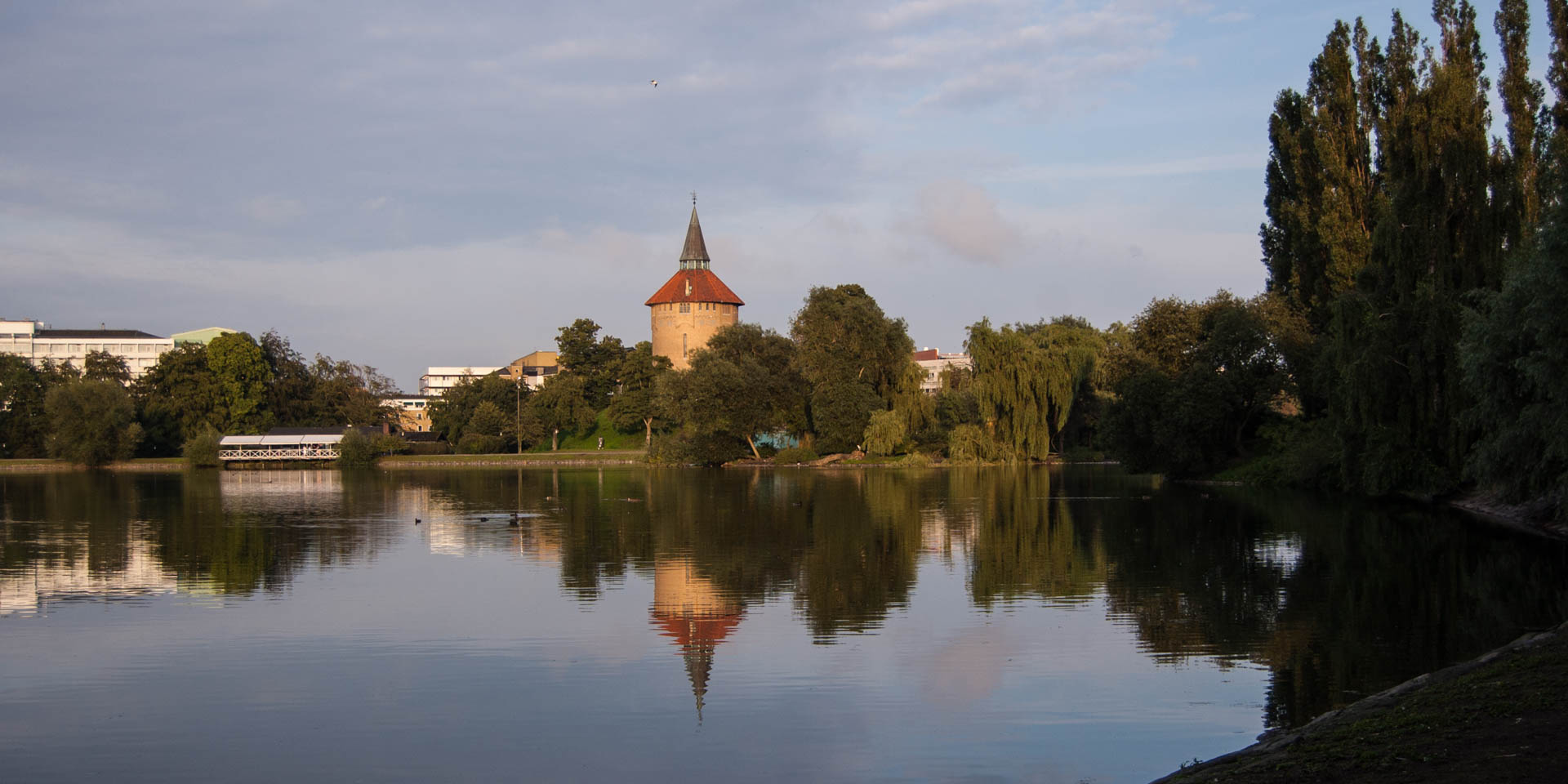 Insider tip
Pildammsparken
Park in Malmö
Pildammsparken with its 45 hectares is the largest park in Malmö. It is located around a system of several old ponds that were created in the 17th century as a water reservoir for the city.
In 1914, the Baltic exhibition was organised on the grounds of the today's Pildammsparken. The only relic from the former exhibition buildings is the Royal Pavilion, which today is known as Margaretapavillon. After the end of the Baltic exhibition the planning of a park was started. The project was delayed due to the famine during the period of the 1st World War, when the area was used for the cultivation of potatoes. After the war it was decided to continue the planning and the park was completed in 1926.
The park is now home to a diverse population of birds. In summer, the large, circular meadow Tallriken (The Plate) is often used for picnics and in the amphitheater are free performances and concerts. The old water tower in the park is sometimes used for art exhibitions and the 1.5 kilometer long walkway around the great pond is very popular with runners.
Similar destinations in the area