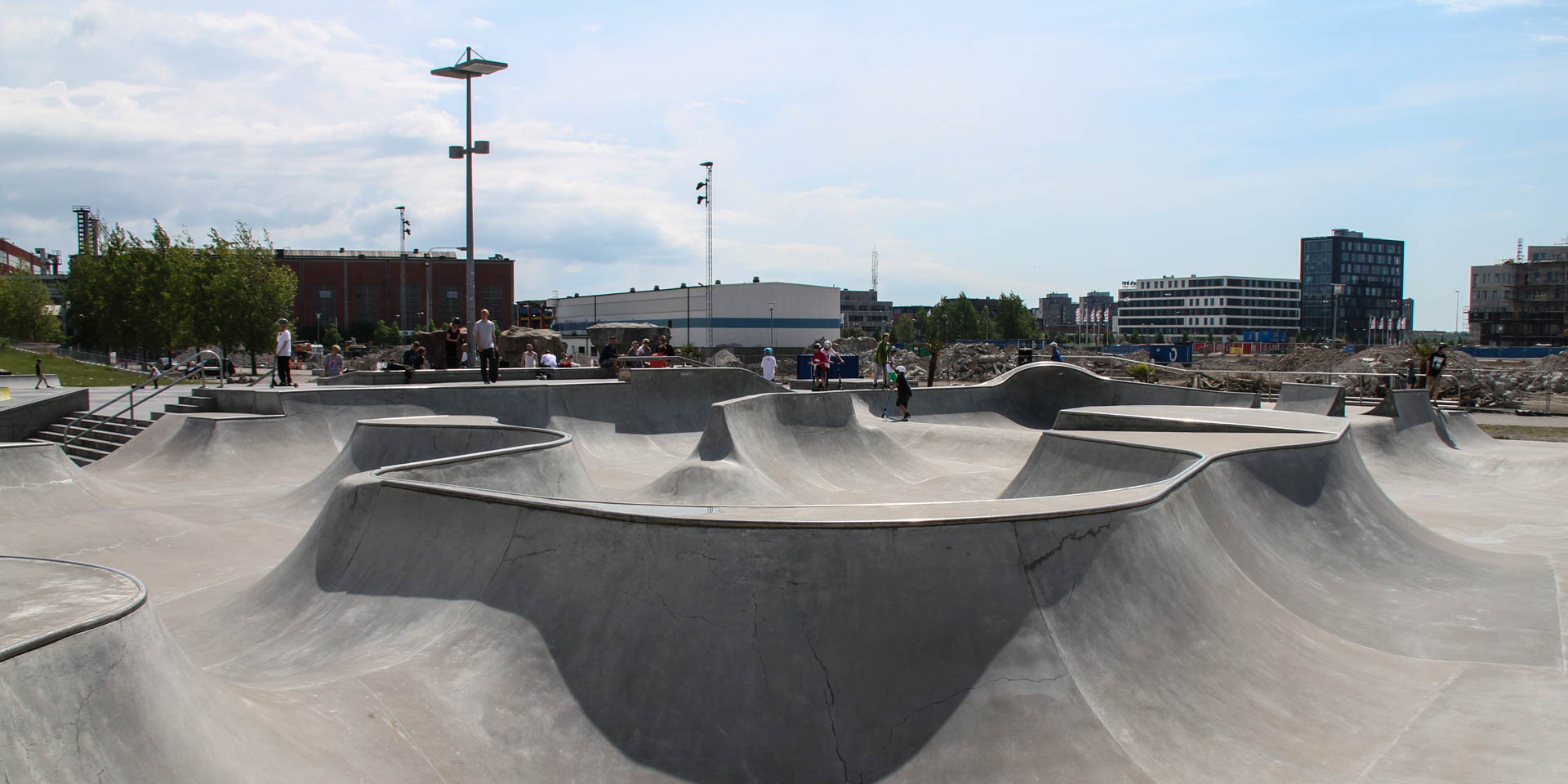 Stapelbäddsparken
Skate park in Malmö
The skate park in Stapelbäddsparken in Malmö city district Västra Hamnen is the largest facility of its kind in Scandinavia and among the best in Europe. In addition, the Stapelbäddspark has a climbing park and a roller derby track.
Stapelbäddsparken's name refers to the former use of the area, because the Kockums shipyard formerly located at this point and ships ran from the stack (Stapelbädd).
The development of the park began in 2005 with the construction of a skateboard area with about 2,000 square meters, which is also used for international competitions. The varied course was designed by Stefan Hauser and his company Placed To Ride in collaboration with the skaters club Bryggeriet and the city of Malmö.
In addition to the skate area is an about 1,500 square meters concrete surface with checkerboard pattern, which is used for events, concerts, socializing or even just as a practice area for beginners on the skateboard.
The climbing park consists of three artificial rocks, each four meters high. This facility was constructed in 2008 and was the first climbing course in Sweden.
At the edge of the park there is the so called House of possibilities of the organization STPLN. It is a meeting place for experiments and projects in creative, artistic and cultural matters. The organization uses an old building of the shipyard, the former Stapelbädd no. 7 and has different workshops that can be used by anyone for their projects.
Similar destinations in the area