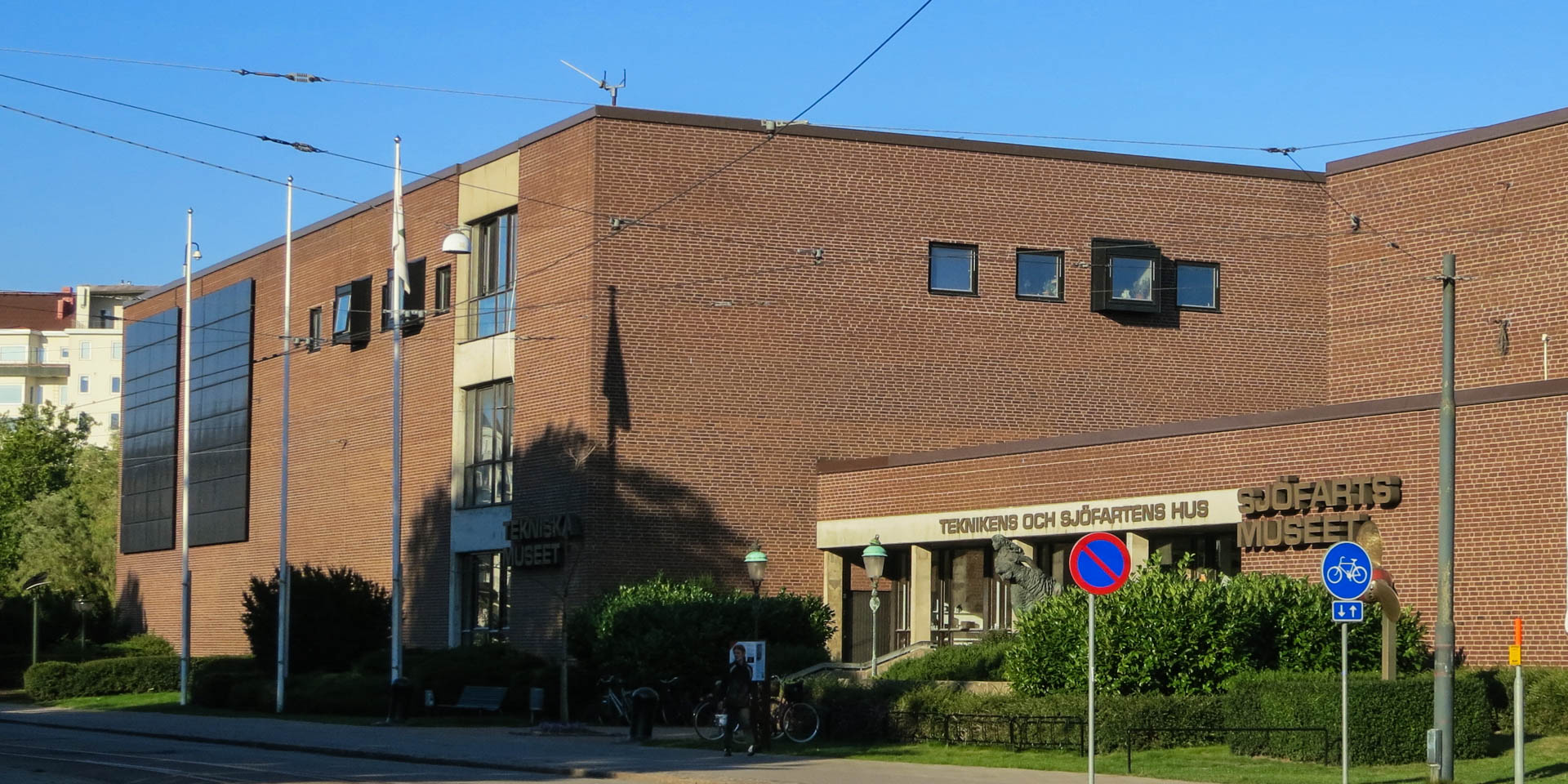 Teknikens och Sjöfartens Hus
Technology and maritime museum in Malmö
Teknikens och Sjöfartens Hus, the technical museum in Malmö is situated only a stone throw away from the art museum and Malmö Museum at Malmöhus castle.
The technical museum shows several permanent exhibitions about engines, aviation and navigation. The permanent exhibition Tidernas stad tells the story of the development of Malmö from 1850 until today. The history of the development of one of the biggest commercial cities of medieval Scandinavia, towards the former largest industrial cities in Sweden. However, this exhibition shows not only the industrial development and the history of the big companies in the city, but also their impact on the daily lives of the people.
In the permanent exhibition 0Muskler och Motorer you can watch a variety of drive options. From the horse-drawn tram up to powerful steam engines and gas, petrol and electric motors.
At the outdoor area the submarine U3 can be visited. The boat can be entered every Tuesday and Sunday from 13–16 o'clock and you can form your own opinion about the limited space inside the steel tube. U3 was built during the Second World War and was one of the first boats that were a complete own production of Sweden. Mid-1960s withdrawn from service, U3 is in the museum since 1967.
Outside the museum you can start trips with the museum-tram on Sundays in the summer. The 20-minute tour with historic streetcars leads around the Kungsparken to the town library and from there passing Malmöhus.
Teknikens och Sjöfartens Hus:

Opening hours
Open today: 10:00 – 17:00
---
1. October – 31. December
Monday – Sunday: 10:00 – 17:00
Similar destinations in the area