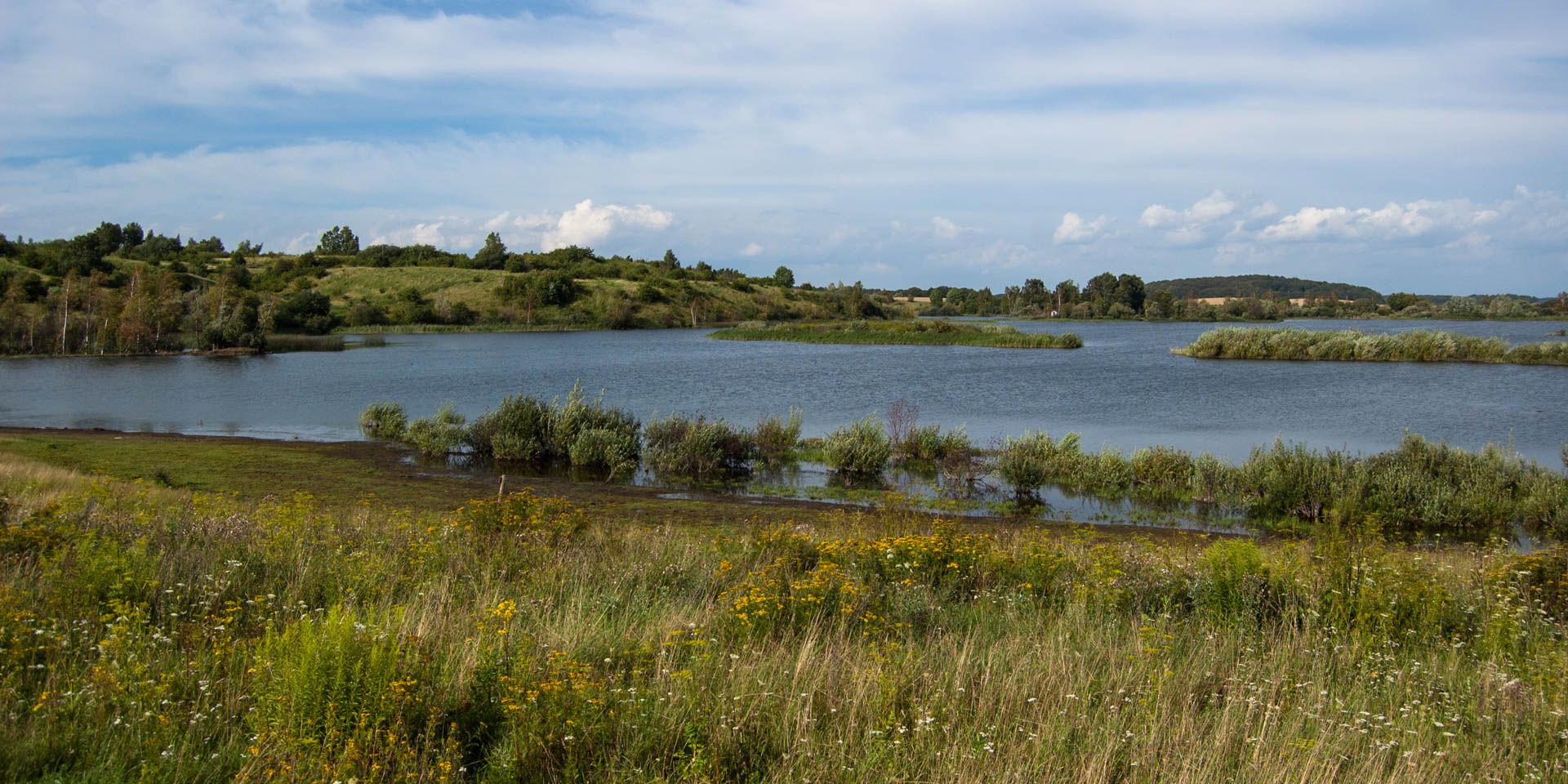 Popular destination
Arriesjön-Risebjärs Naturreservat
Nature reserve near Arrie
The nature reserve Arriesjön-Risebjärs Naturreservat surrounding the lake Arriesjön is located a few hundred metres east of the small village of Arrie. It is a popular recreation area between Vellinge, Malmö and Svedala.
The 59-hectare area was declared a nature reserve in 2013. The centrepieces are the 20-metre-high hill Risebjär and the lake Arriesjön. With a size of just under 25 hectares and a depth of up to five metres, Arriesjön is the only larger lake in the municipality of Vellinge.
Gravel was dug in the area as early as the 18th century, but it was not until the early 20th century that a sandstone quarry was built. The beautiful historic buildings that once made up the sandstone factory can be found right by the northern parking lot. In 1998, sandstone production ended and the lake Arriesjön was created. Only six years later, the lake was opened to sport fishing.
Flora and fauna in Arriesjön-Risebjärs Naturreservat
In addition to European perch (Perca fluviatilis), northern pike (Esox lucius) and European carp (Cyprinus carpio), there are also common roach (Rutilus rutilus), common rudd (Scardinius erythrophthalmus) and other fish species in the lake's extremely clean water. This also attracts various seabirds, such as black-headed gulls (Chroicocephalus ridibundus), tufted ducks (Aythya fuligula) but also rarer red-necked grebes (Podiceps grisegena).
The calcareous soils on Risebjär are ideal for European dewberries (Rubus caesius) as well as butterflies from the family of the zygaenidae moths.
Discover Arriesjön-Risebjärs Naturreservat
Lake Arriesjön itself cannot be circumnavigated, but numerous paths and trails created during sandstone production allow you to explore the area. If you are attentive, you can spot frogs at the ponds on Risebjär and rare songbirds such as the linnet (Linaria cannabina) or the common rosefinch (Carpodacus erythrinus). From the viewing platform in the west, built in summer 2006, you have a good view over the lake and you can observe the numerous seabirds.
Just a few hundred metres to the east you will find the very small nature reserve Gavelsbjers Naturreservat, which consists of the 25-metre-high hill Gavelsbjär. From the top you have a perfect panoramic view over the fields of Söderslätt and in the distance you can even see the Turning Torso in Malmö.
The parking lot at Krusebergsvägen is the more central starting point for a hike through the nature reserve. There you will also find a barbecue area and a toilet. However, the parking lot to the north at Gavelbjärsvägen has paved paths for easier access, if that would make your visit easier.
Similar destinations in the area