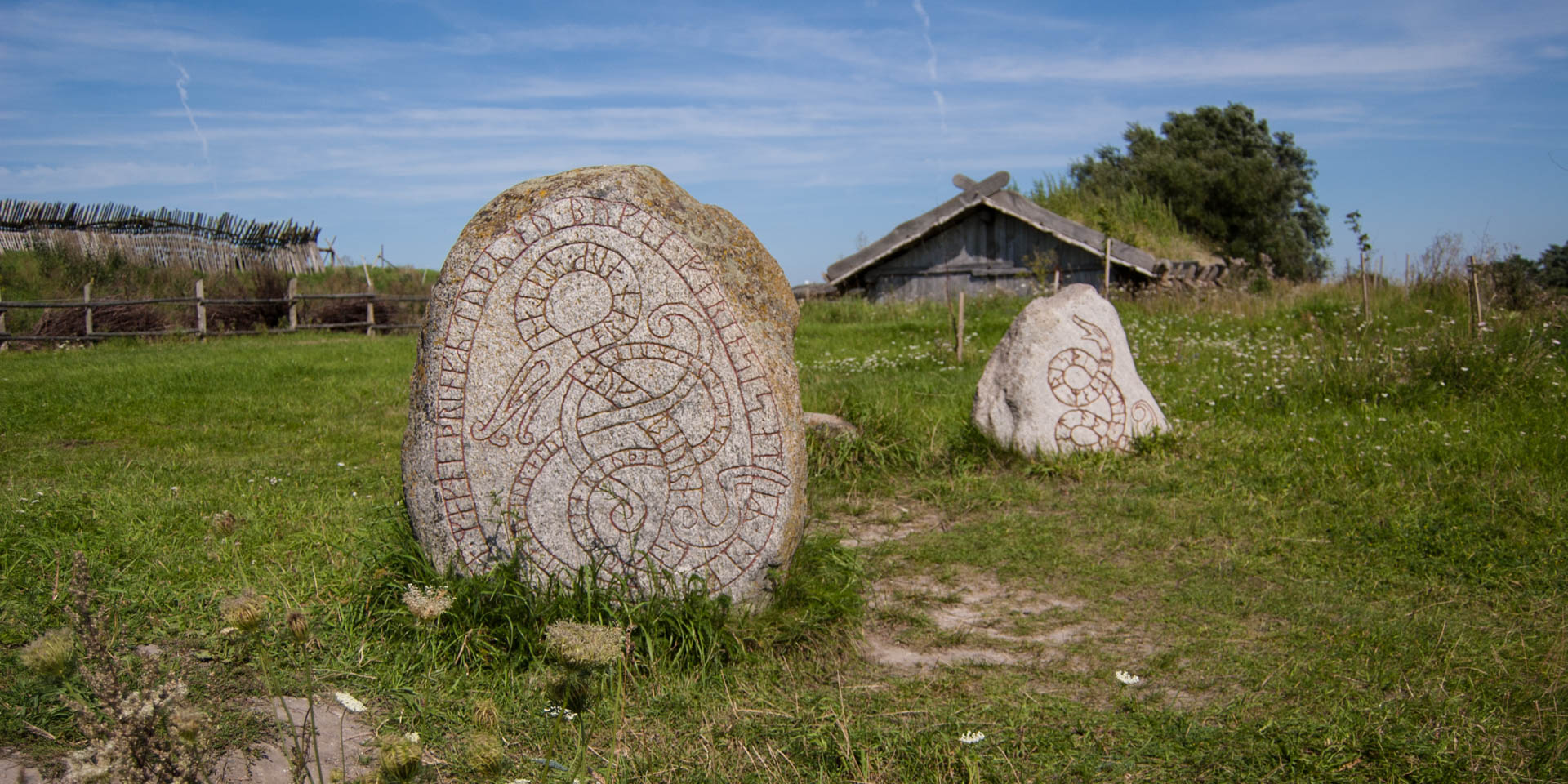 Fotevikens Museum
Viking museum in Höllviken
The viking village in Fotevikens Museum is the only attempt in Scandinavia to recreate an inhabited settlement from the late viking period around the year 1100.
Founded in 1995, the museum is an archaeological open-air museum by its official definition. Its main tasks are the experimental archeology and living history. The buildings in the open-air museum were built strictly according to the knowledge of current archaeological research, with historical construction techniques and by using historical materials.
In the museums building you can learn a lot about the history of the vikings, about life back then, especially about trading with distant cultures and discovering new territories.
The settlement now includes 24 faithfully reconstructed buildings and is surrounded by a high rampart. When completed, there will be a total of 30-40 buildings. For example you can find a blacksmith, a merchant's house and a place of execution. Throughout the whole village are posts with peepholes. A textual description provides information about what you see when you look through it.
During the summer, the small town is inhabited by numerous modern vikings from near and far who are trying to live like the old Vikings. When visiting it comes to encounters with the inhabitants, who will take their time for a little conversation.
While the museum building is only open during the summer months, the viking village can be visited throughout the year. North of the viking reserve are some cabins that can be rented for a night or longer. They offer a shower, toilet, kitchen and space for up to four people.
Fotevikens Museum:

Opening hours
1. May – 16. June
Wednesday – Sunday: 10:00 – 16:00
17. June – 8. September
Monday – Sunday: 10:00 – 16:00
Similar destinations in the area