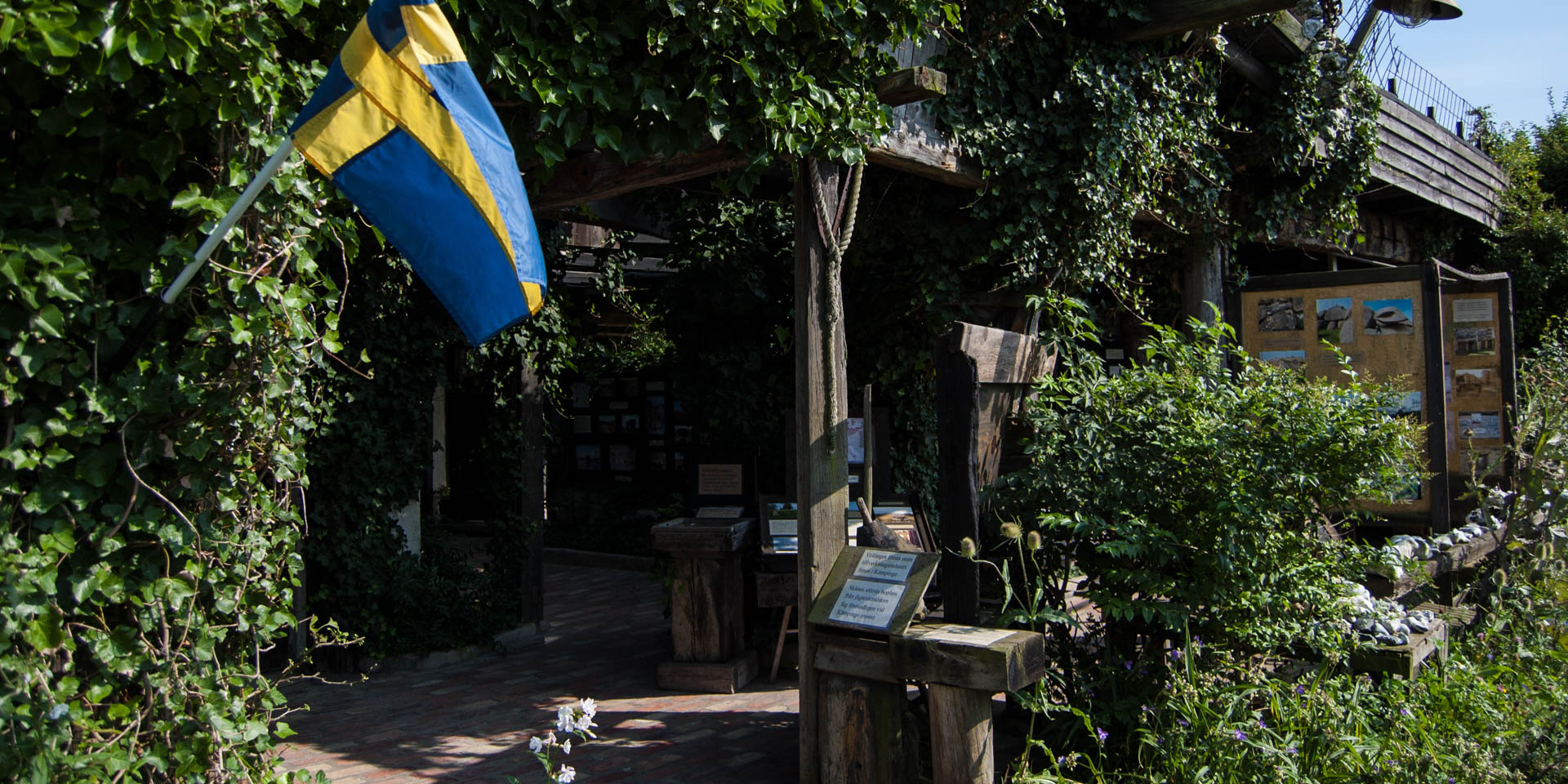 Bärnstensmuseet
Amber museum in Höllviken
Bärnstensmuseet is located near the old fishermen village Kämpinge. In the immediate vicinity are the remains of a fortification wall from the Viking Age and a grave mound from the Bronze Age.
The small museum displays fossil amber in many variations and tells the story of amber, its petrification and processing. Also antique amber jewelery is shown and you can buy amber poducts in the museum shop.
The makers of Jurassic Park consulted the musem about amber. In the film, directed by Steven Spielberg, the DNA of dinosaurs is recovered from mosquitoes that were trapped in tree resin about 65 million years ago and were preserved in amber.
Bärnstensmuseet:

Opening hours
30. May – 23. June
Tuesday – Sunday: 12:00 – 15:00
24. June – 18. August
Monday – Sunday: 11:00 – 17:00
20. August – 1. September
Tuesday – Sunday: 12:00 – 15:00
Similar destinations in the area