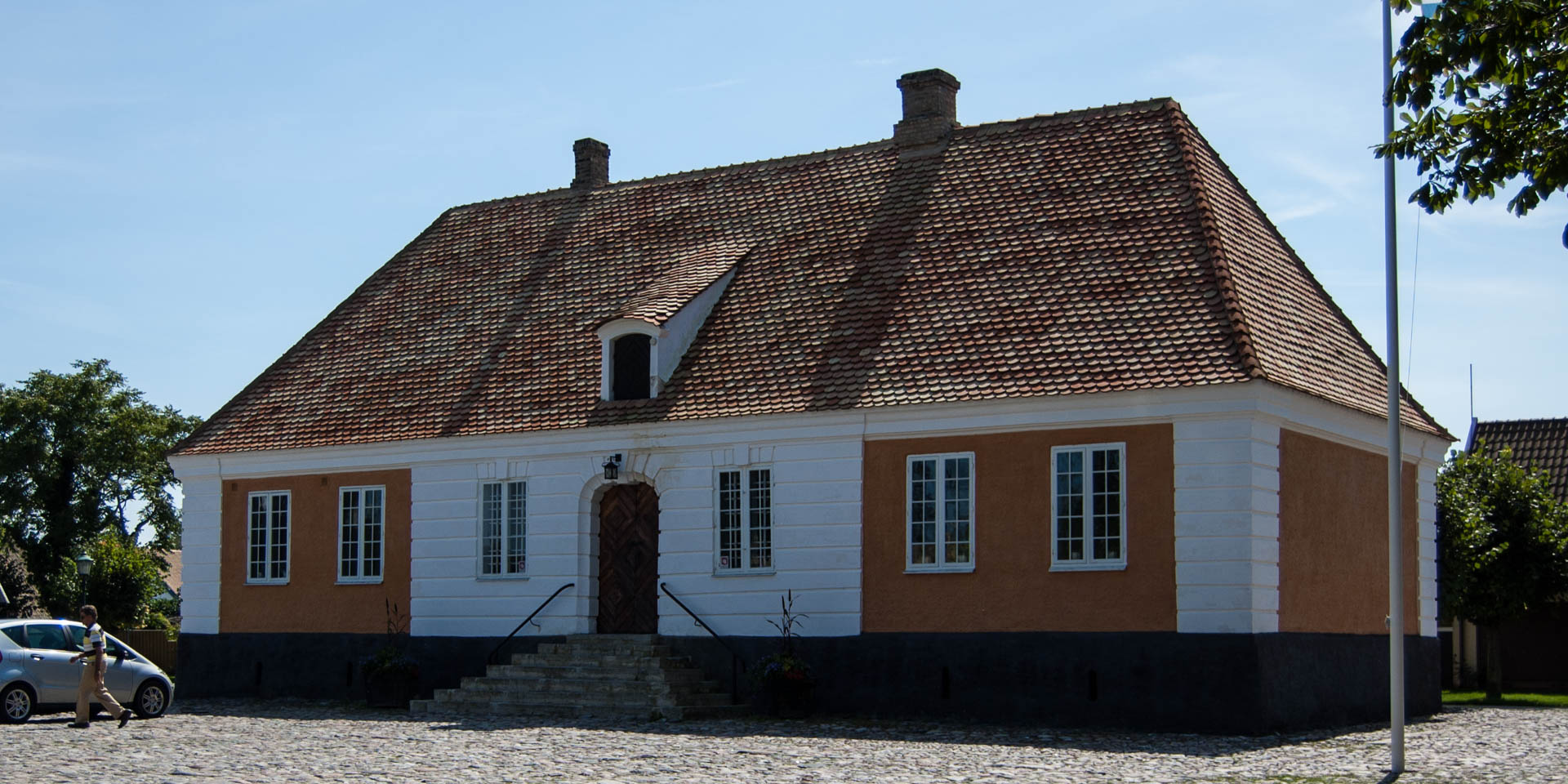 Skanörs Rådhus
Historical Town Hall in Skanör
The historical town hall of Skanör belongs to the oldest buildings of the small town.
The basement of the single-storey building rises very far from the ground. The ruins of the Skanör castle served as a quarry for the masonry. The rest of the town hall building is of brick. The roof was originally covered with thatch, but received a covering of special roof tiles, the so-called beaver tails, in 1819.
On the north side of the building is the town hall square, where the Knutsklockan, the signal bell of an old lightship, can be seen. The square was created immediately after the completion of the town hall in 1777. On the northern side, the square is bordered by S:t Olofs Kyrka.
The building is used for small gatherings or meetings today and there is an increasing popularity as a special place for weddings.
History
The construction of the town hall was initiated and enforced by Leonard de la Rose, mayor of Skanör from 1752 to 1784. The former prosecutor from Lund was the first mayor in Skanör with a legal education and he was also responsible for the court in the twin city Falsterbo.
While almost all of Skanör was in ruins after several major fires by the end of the 19th century, the city hall withstood this disaster as well as the devastating flood in November 1872.
Since 1933, no more council meetings take place in the town hall. The use as an administration building finally ended with the turn of the year 1969/70. In 1979, the outside and inside of the town hall has been restored to its original appearance.
Similar destinations in the area