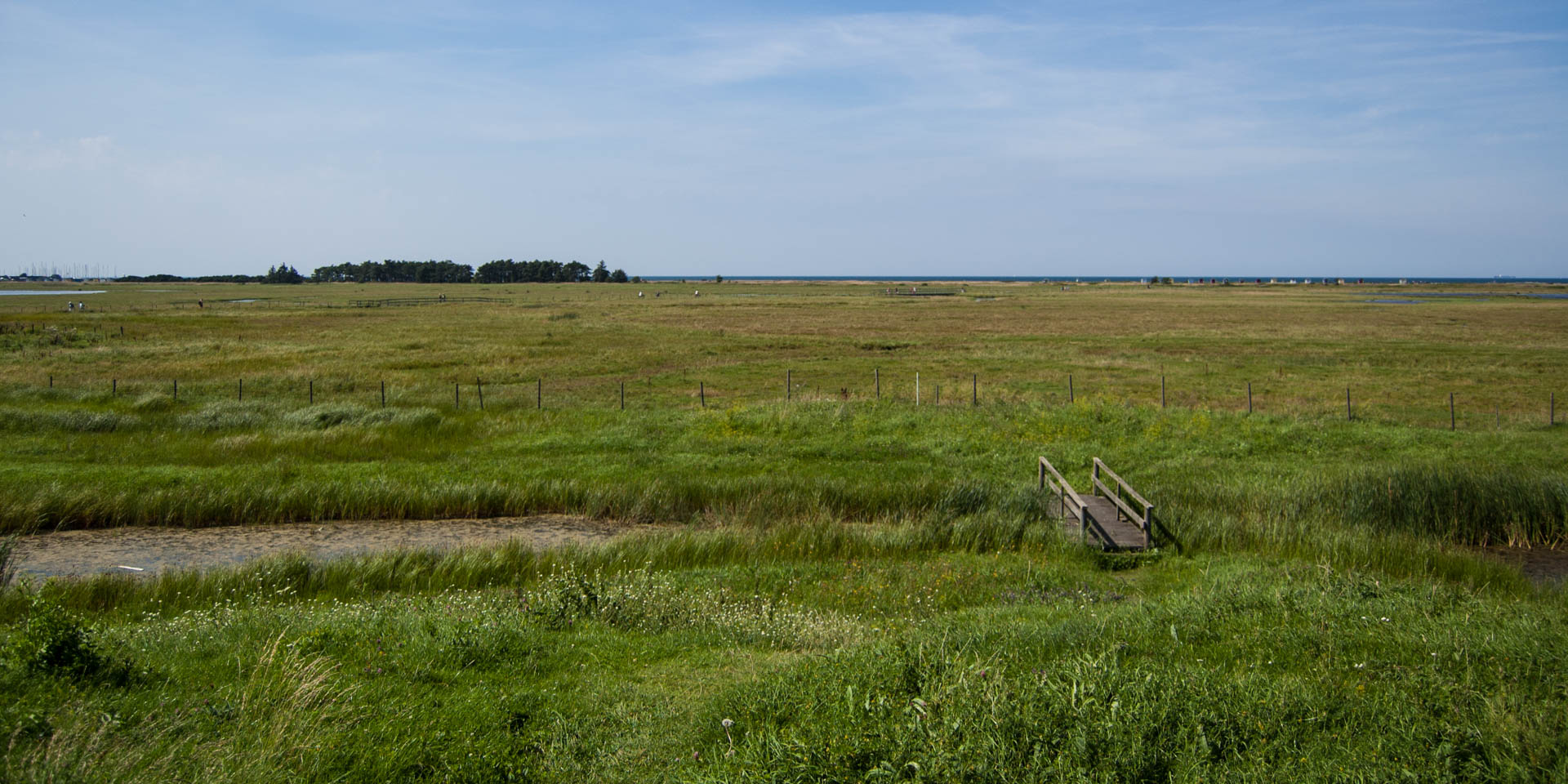 Insider tip
Flommens Naturreservat
Nature reserve in Skanör
Flommens Naturreservat is a large nature reserve including the coastal and beach areas west of Skanör.
Approximately 560 hectares of the total 865 hectares of the ares lie on the sea. Here you will find a nature type who seeks his equal in the country. The bays and lagoons partly cut off from the sea and the surrounding beach meadows provide a very special habitat for flora and fauna.
Flora & Fauna in Flommens Naturreservat
On the beach meadows in Flommen not only numerous cows graze, but also the pied avocet (Recurvirostra avosetta) feels comfortable on the damp ground. By the way, the whole area has been used since the Middle Ages by the people as pasture land for their cattle and for peat extraction.
Apart from other birds, such as oystercatchers (Haematopodidae) or the redshank (Tringa totanus), the purple heads of the sea holly are particularly striking. A closer look reveals the also purple flowers of the rare blue iris (Iris spuria) in the sea of green grass.
Discover Flommen
Numerous paths cross the entire nature reserve and allow you to experience these unique beach meadows first hand. If you are lucky, you will encounter one of the many European green toads (Bufotes viridis), which have the largest population in Sweden in Flommen, as well as natterjack toads (Epidalea calamita), which usually lie motionless in the water, or a sand lizard hiding in the grass (Lacerta agilis).
In the west of Flommens Naturreservat, very close to S:t Olofs Kyrka you will find the old ruins of the castle of Skanör. Although only a large hill and parts of the moat are left of the castle, the ruins are worth a visit. During a break on a bench on the mentioned hill, you have a good view over large parts of the nature reserve.
Similar destinations in the area