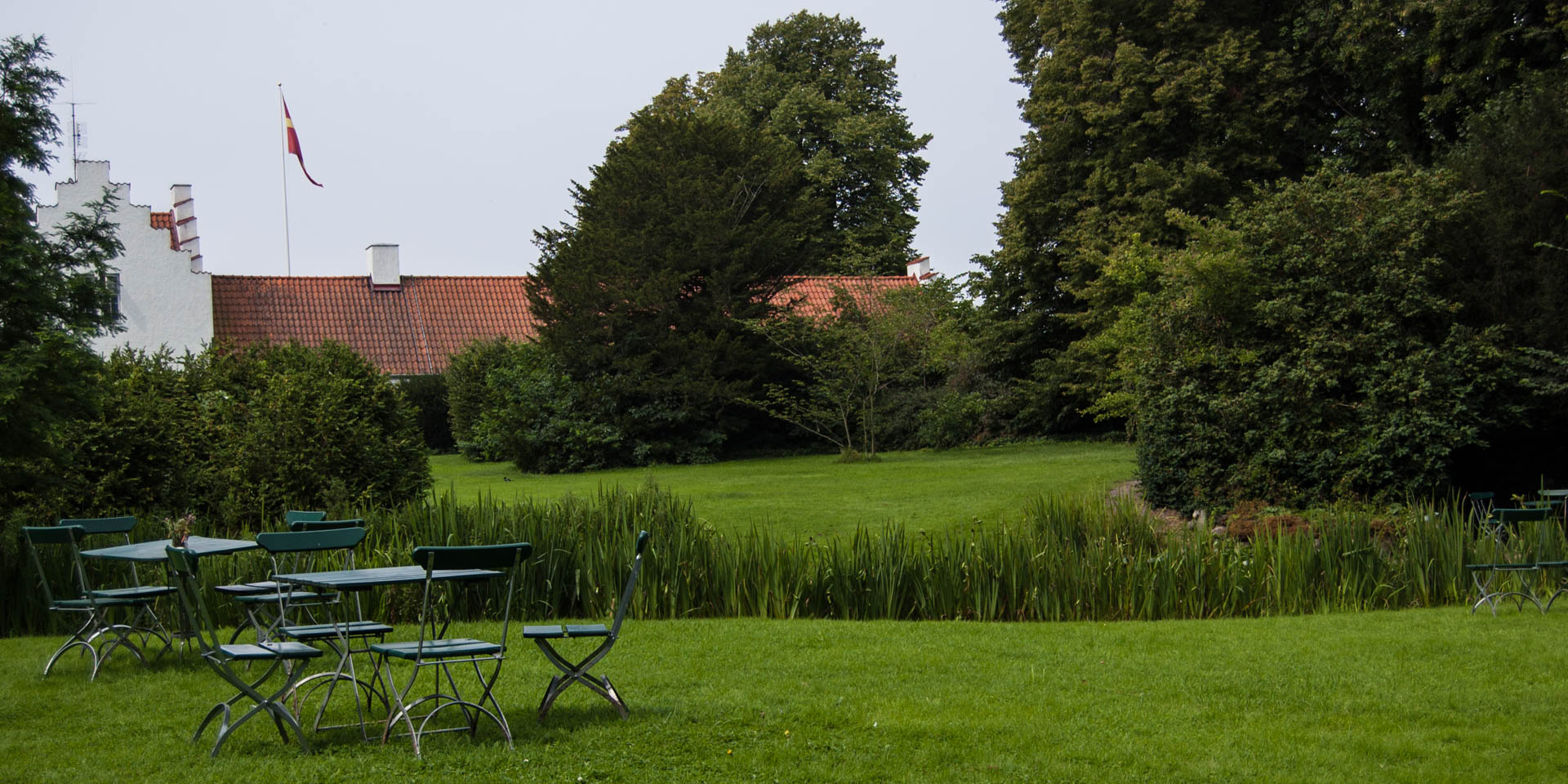 Popular destination
Ängavallen
Grange with English garden near Vellinge
Besides happy animals, there is also a beautiful park with an interesting herb garden at Ängavallen. The estate combines a hotel, restaurant, café and farm shop and is located about 7 kilometers south of Vellinge.
The park was built in English style of the 19th century and has a small castle for children, bat boxes, rare plants, exotic trees and beautiful flowers.
The herb garden is divided into squares, which are framed by short-cropped box hedges. There are growing more than 60 different herbs that are used in the restaurant. In the midst of the herb garden there is a channel whose water flows through a small pavilion where you can sit, relax and enjoy the smell of the fresh herbs.
Ängavallen uncompromisingly pursue the philosophy that all food produced on the farm are made according to very strict environmental rules. All pigs, cattle and sheep belong to original Swedish breeds. The animals graze in the open air and are fed exclusively with organic feed. The animals are not treated with medications and slaughtered and processed at the farm.
The planted crops (vegetables, fruits, herbs) are old, native kinds that have long been adapted to the local climate and are therefore largely resistant to pests and diseases. They grow a lot slower than modern plants, but are more substantial and tastier.
All manufactured products such as cured meat products, milk and cheese, bread, jam, olive oil, coffee, tea and more can be purchased in the farm shop.
Ängavallen:

Opening hours
Open today: 12:00 – 18:00
---
Opening hours
1. January – 31. December
Thursday – Friday: 12:00 – 18:00
Saturday – Sunday: 11:00 – 15:00
---
Last update: 06/2022 | Errors and omissions excepted.
Similar destinations in the area