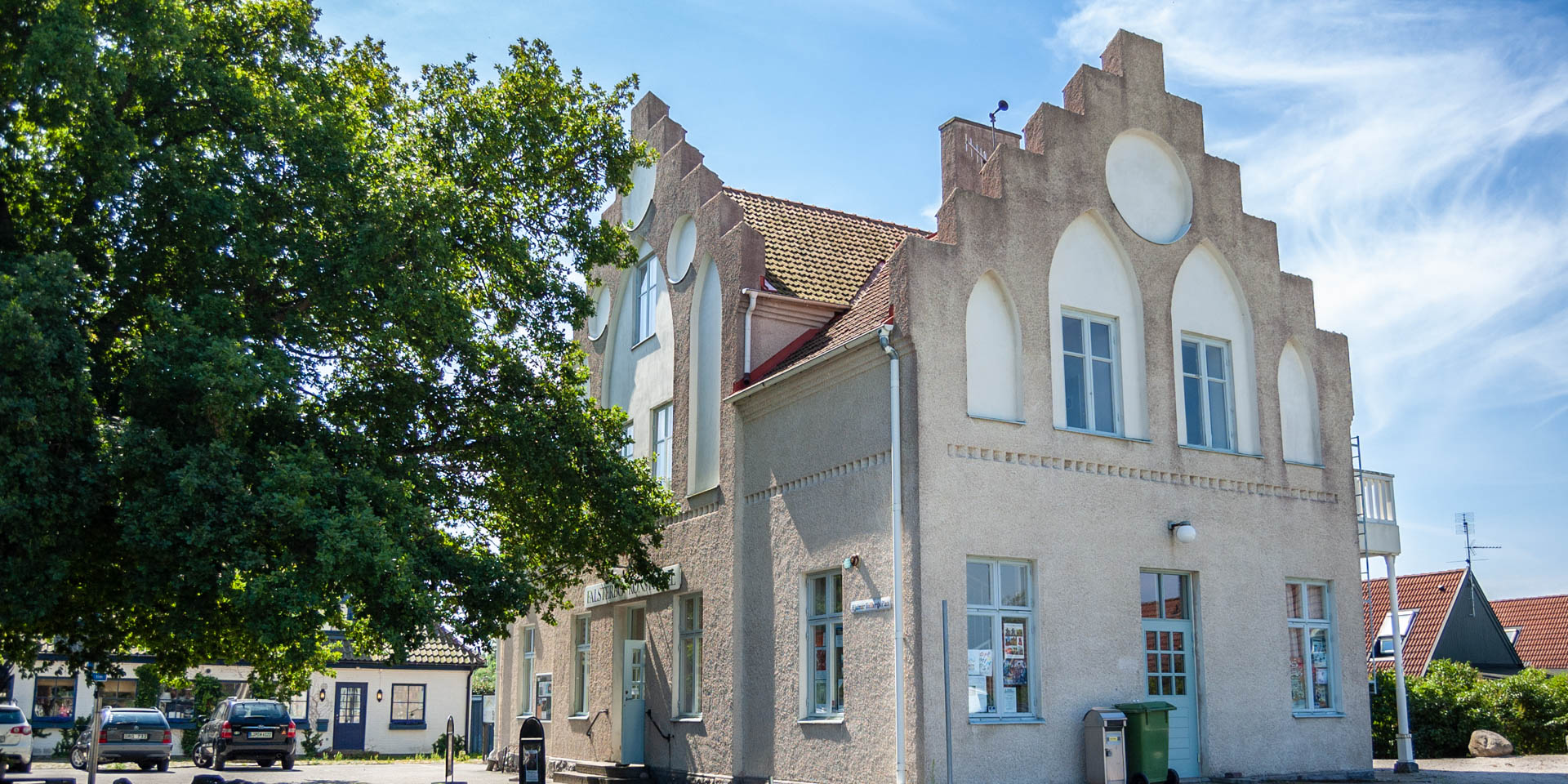 Falsterbo Konsthall
Art hall in Falsterbo
The art hall Falsterbo Konsthall is located in the former railway station building in the centre of Falsterbo and offers space for regular art exhibitions on two floors.
From photography to painting and sculpture, you can admire the entire spectrum of fine art at the art hall. Contemporary art by a wide variety of artists is presented in changing exhibitions. With a few exceptions, the art hall is open all year round from Friday to Sunday.
Admission to the art hall is free of charge, but you have the opportunity to donate an amount of your choice. A large piggy bank and a card reader are available for this purpose. In the shop you will also find a large selection of themed books, postcards and posters.
If you still haven't had enough of art after your visit, you can head to the nearby Falsterbo Photo Art Museum.
The history of the art hall in Falsterbo
The station building, which houses Falsterbo Konsthall, was built in 1903 to plans by the cathedral's master builder Theodeor Wåhlin and was in use until the railway line was closed in 1971.
In 1997, art moved into the old railway station with the S:t Olofs Guild, an association of regional artists. The guild and the cultural office shared the work. For eight months of the year, the guild organised the activities, while the cultural office took over the remaining four months. At the beginning of 2007, the guild was dissolved and the local government of Vellinge took over sole responsibility for the art hall in Falsterbo.
Modernisation of the building began in late 2018 and was completed in mid-2019 with the reopening of the Falsterbo Konsthall under the direction of Johan Petterson. In the meantime, there is even an artist's flat in the attic to contribute to regional art support.
Similar destinations in the area