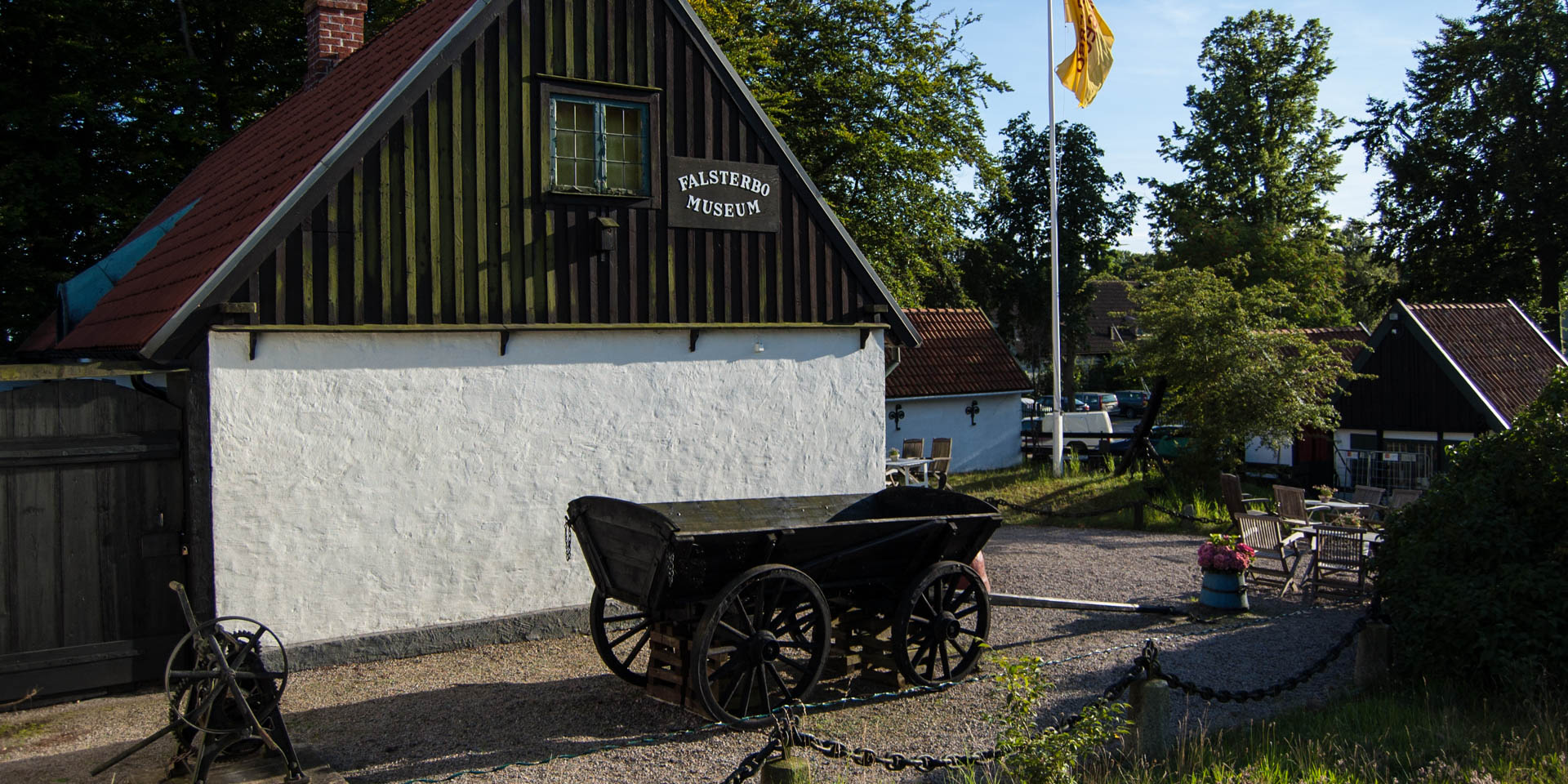 Falsterbo Museum
Local museum in Falsterbo
The Falsterbo Museum has been situated in a former farmhouse since 1940 and is filled with a vast amount of objects and artefacts from many eras around the local history of Falsterbo.
The museum association of Falsterbo was founded in 1930 and has been collecting exhibits since then. Among other things there are artefacts from the Stone Age, objects from the history of the disused railway line, parts of an old cooperage, ceramics from various periods of Falsterbo's heyday, a room furnished as a chapel with objects from local churches, ship models as well as a model of the castle Falsterbohus and the beacon Kolabacken.
The Falsterbo Museum also contains agricultural objects from previous centuries, the remains of a fishing boat, the reconstruction of a general store from Skanör, old fire fighting equipment and much more.
Falsterbo Museum:

Opening hours
Open today: 10:00 – 16:00
---
Opening hours
1. May – 12. June
Saturday – Sunday: 10:00 – 16:00
16. June – 17. August
Monday – Sunday: 10:00 – 18:00
20. August – 25. September
Saturday – Sunday: 10:00 – 16:00
---
Last update: 06/2022 | Errors and omissions excepted.
Similar destinations in the area