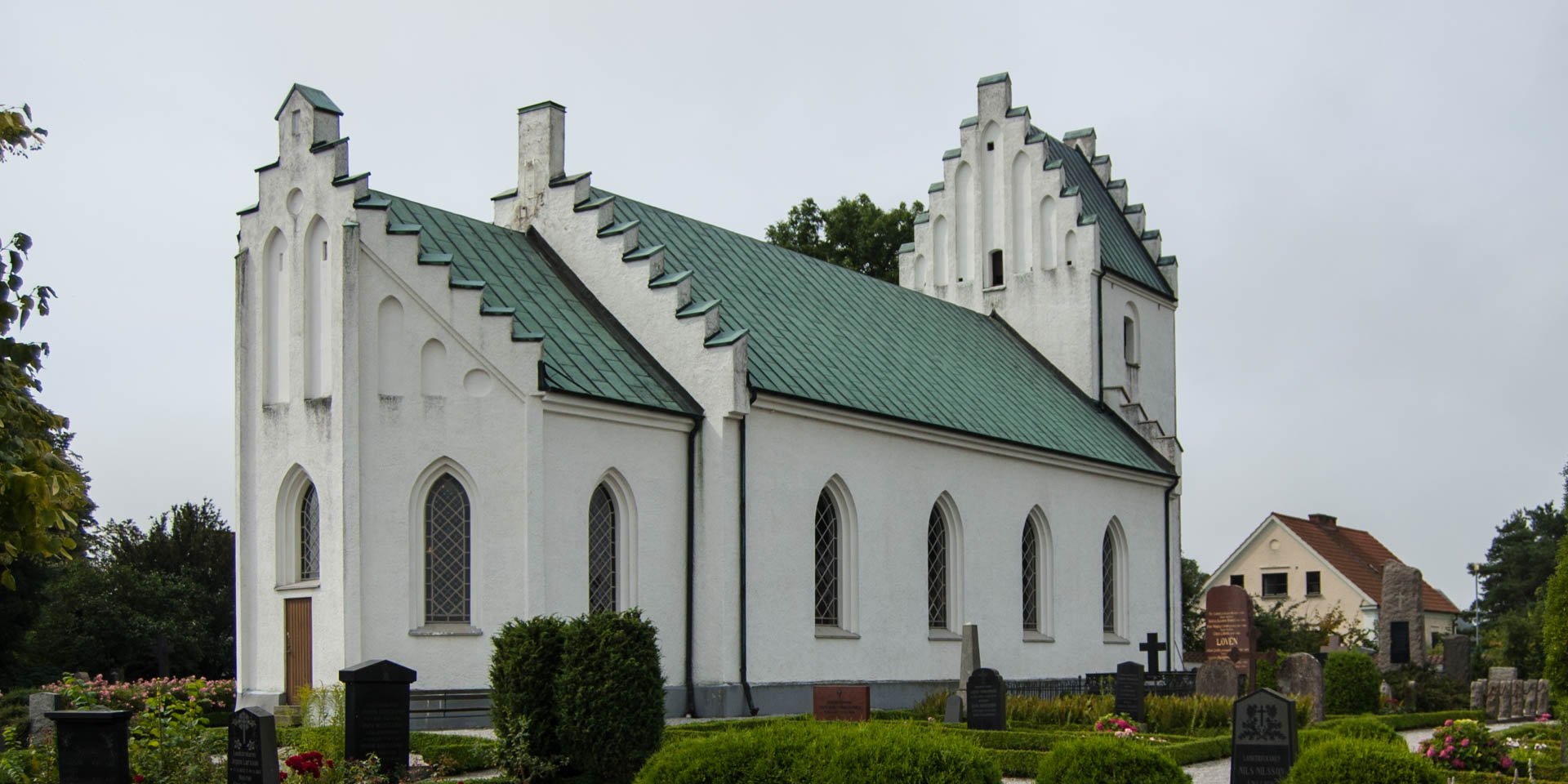 Rängs Kyrka
Historical church in Räng
The church in the small village Räng dates back to the 12th century. The village counts only 150 inhabitants and is located about 6 kilometers south of Vellinge.
Next to the rectory of the church is a 3 meter high stone commemorating for the author Nils Lovén, who was born here in 1796. He wrote under the pseudonym Nicolovius a classic portrayal of the life of the rural population in the district Skytt at the beginning of the 19th century.
In the vestibule of the church are some old memorial plaques, including a richly decorated epitaph for the pastor Peter Wankif from the 18th century. The historical museum in Lund hosts two medieval wooden sculptures from this church. It is a statue of the Madonna and a representation of St. Anne, Mary's mother. Both sculptures are partially damaged.
The church was originally built in Romanesque style. In the 15th century vaults were added and the church tower was erected. As the church deteriorated more and more in the middle of the 19th century, the famous church architect Helgo Zettervall was ordered to renovate the church. During the renovation from 1880 to 1881, the church received its present appearance. The medieval arches and pillars were removed, the nave extended and the old altar, baptismal font and pulpit were also removed.
Similar destinations in the area