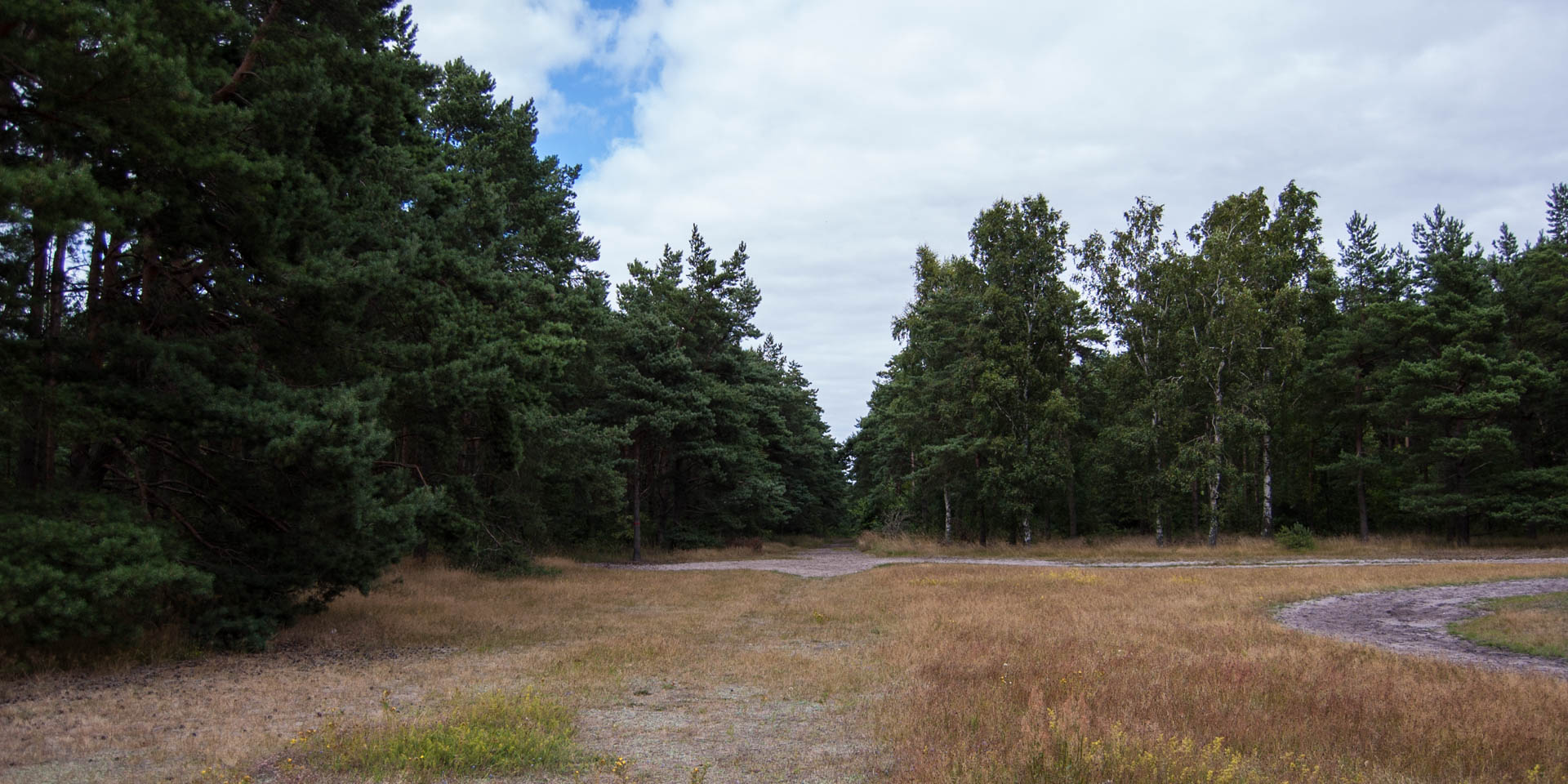 Habo Ljung
Nature reserve in Lomma
The nature reserve Habo Ljung is immediately adjacent to the campsite and the beach in Habo Ljung. It is located about 3 kilometers north of the city center of Lomma.
The reserve Habo Ljung consists of two conservation areas that can hardly be more different. Haboljungs Fure and Alkärret i Habo Ljung are only separated by the road Västkustvägen. Visitors can park on the large parking lot in front of the campsite.
Haboljungs Fure is located east of the road and consists mainly of a vast pine forest on sandy soil. The forest is a popular destination for walkers, joggers and horse riders. Kindergartens and schools use it as a destination, as well as the local boy scouts or the dog club.
The forest is relatively young because it was artificially created in the 1950s through the planting of pine trees. The original forest had been cut down in the 18th century to win arable land for the cultivation of potatoes. Today, fallen trees are not removed or replaced so that other species can colonize and the region may gradually evolve into a natural forest. There are rare songbird species such as the common linnet or goldcrest, as well as endangered insects and larger forest animals such as foxes and wild boars.
Alkärret on the other side of Västkustvägen is the complete opposite of Haboljungs Fure. Difficult to access, the floor extremely wet with standing water especially after snowmelt or heavy rains. The area has a high significance for conservation. The trees consists mainly of alders, but there is also a total of about 225 different, quite rare woods, including the field maple. You can find environment adapted insects and spiders, such as maple moth or winter active field spiders. Birdlife in this wetland is represented by cuckoo, nightingale and pheasant.
Similar destinations in the area